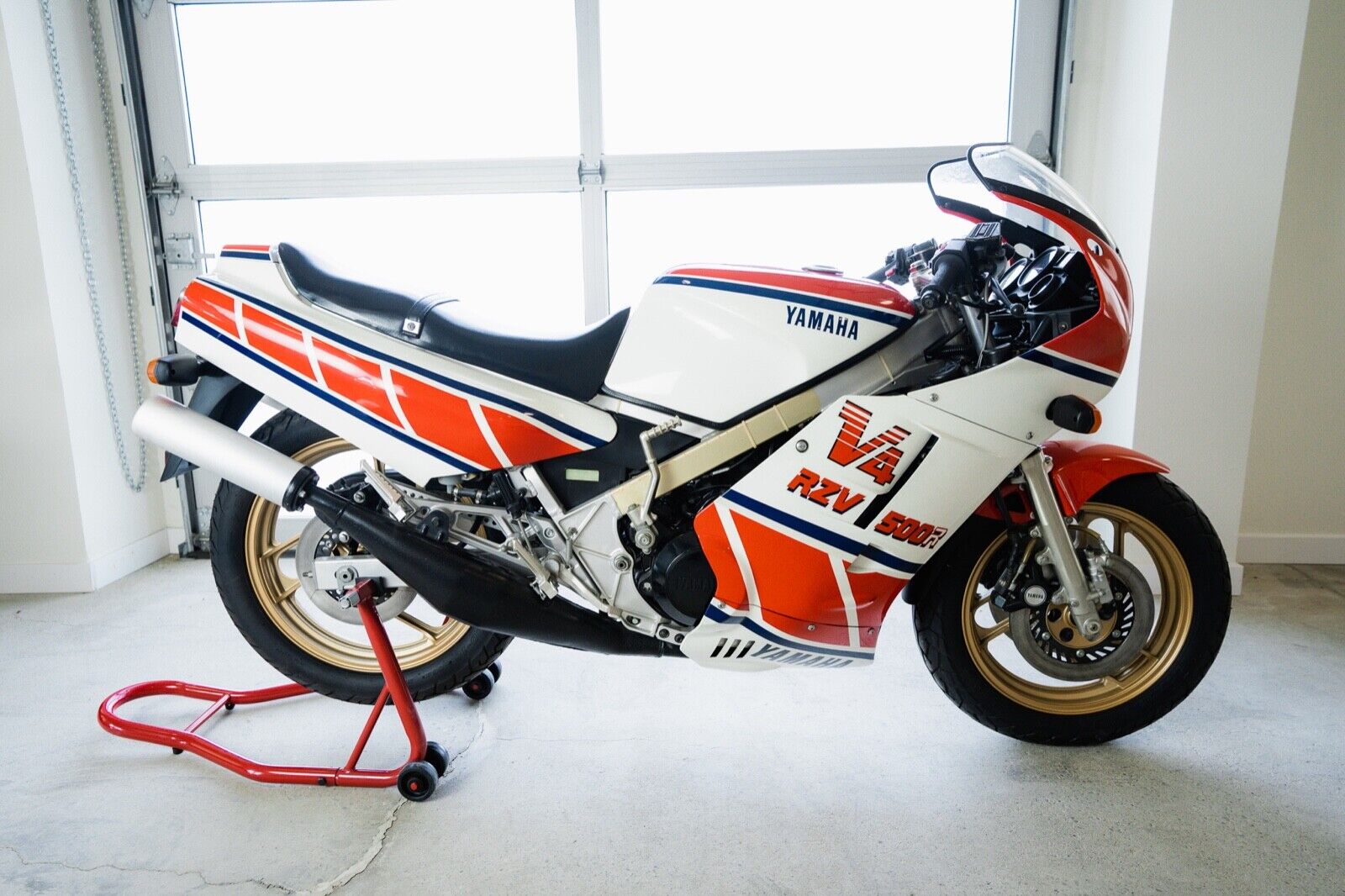 When the mind turns to imported motorcycles, the smell of castor oil wafts in the air. Such is the case in the United States at least, as most smokers were phased out of EPA nomenclature by the end of the 1970s. Two strokes were still being built and sold elsewhere however, and among the Holy Grail of the ring-a-ding set were the 500cc big boys – the Suzuki Gamma and the Yamaha RZ. In the 1980s this was as close to a GP racing machine for the street that you could buy. But with the end of the 1980s came the end of new smokers, leaving dreamers and collectors without the ability to purchase a new bike. Enter the wild world of collecting, providing us with this beautiful example of an essentially NEW 1984 Yamaha RZV500R – zero hours on engine, and just 2-ish kilometers on the odometer (likely from initially delivery plus some pushing around). What an amazing time capsule this is!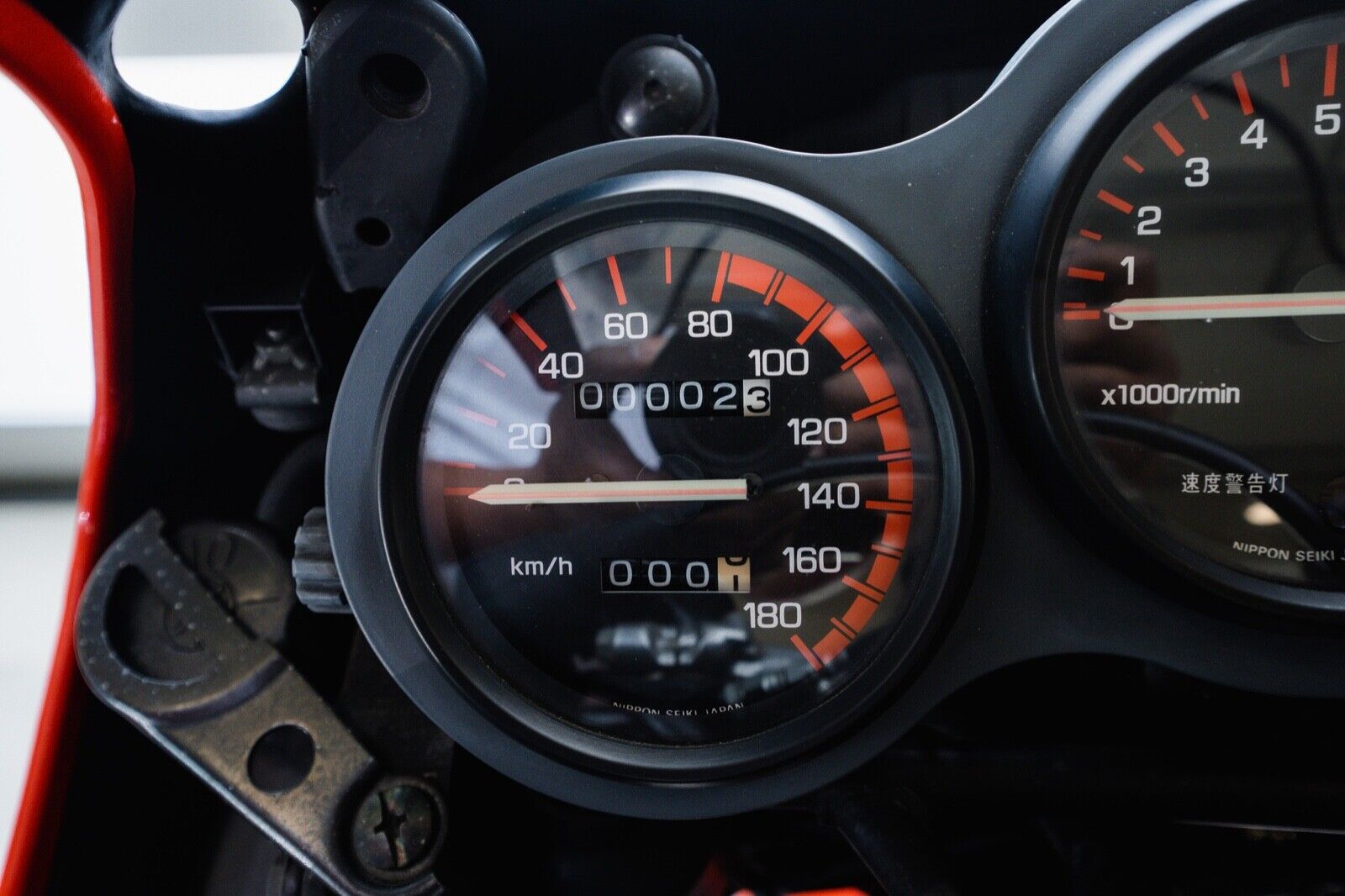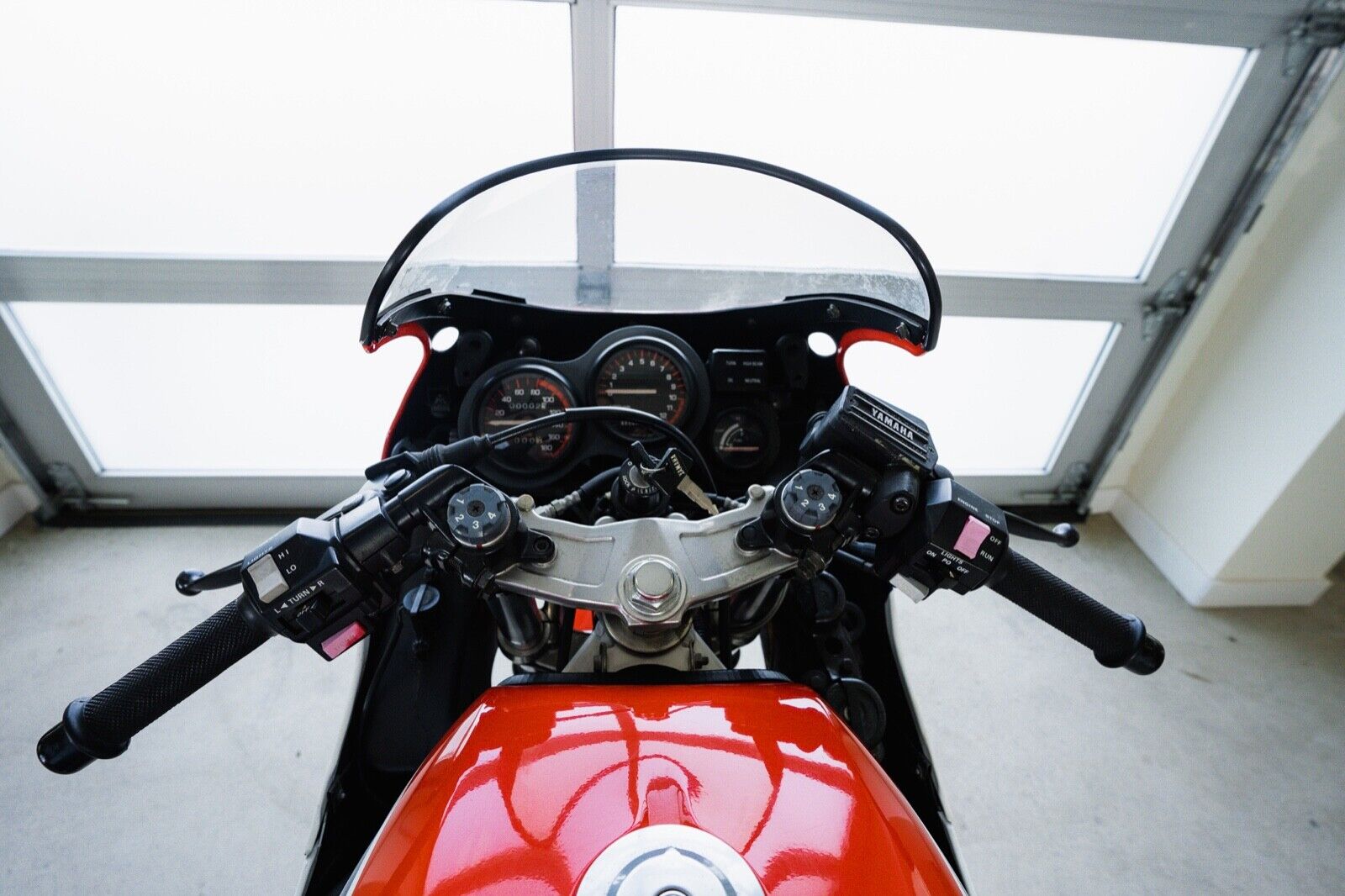 Sporting largely similar livery as its rest-of-world RZ cousin, the RZV was a Japanese home market only model that had all the good stuff: aluminum frame instead of the mild steel unit on the RZ, some additional aluminum ancillary bits with some magnesium tossed in for good measure, a cool fuel level gauge built into the temp gauge circuitry, and adjustable suspension. That is all upside. Besides losing about 9 or 10 Kilos of weight (20 lbs give or take in decidedly non-metric U.S. of A), the RZV is missing a few other things – like horsepowers. The RZV is restricted to a federally mandated power level of approximately 65 HP to meet Japanese home market requirements. The bike also incorporates a red light when 55 MPH is exceeded (this light also doubles as the low oil light – so beware of speeding when your two-stroke oil tank is low!). But NONE of these downsides likely impact this machine, as it is very, very unlike to ever be ridden in anger.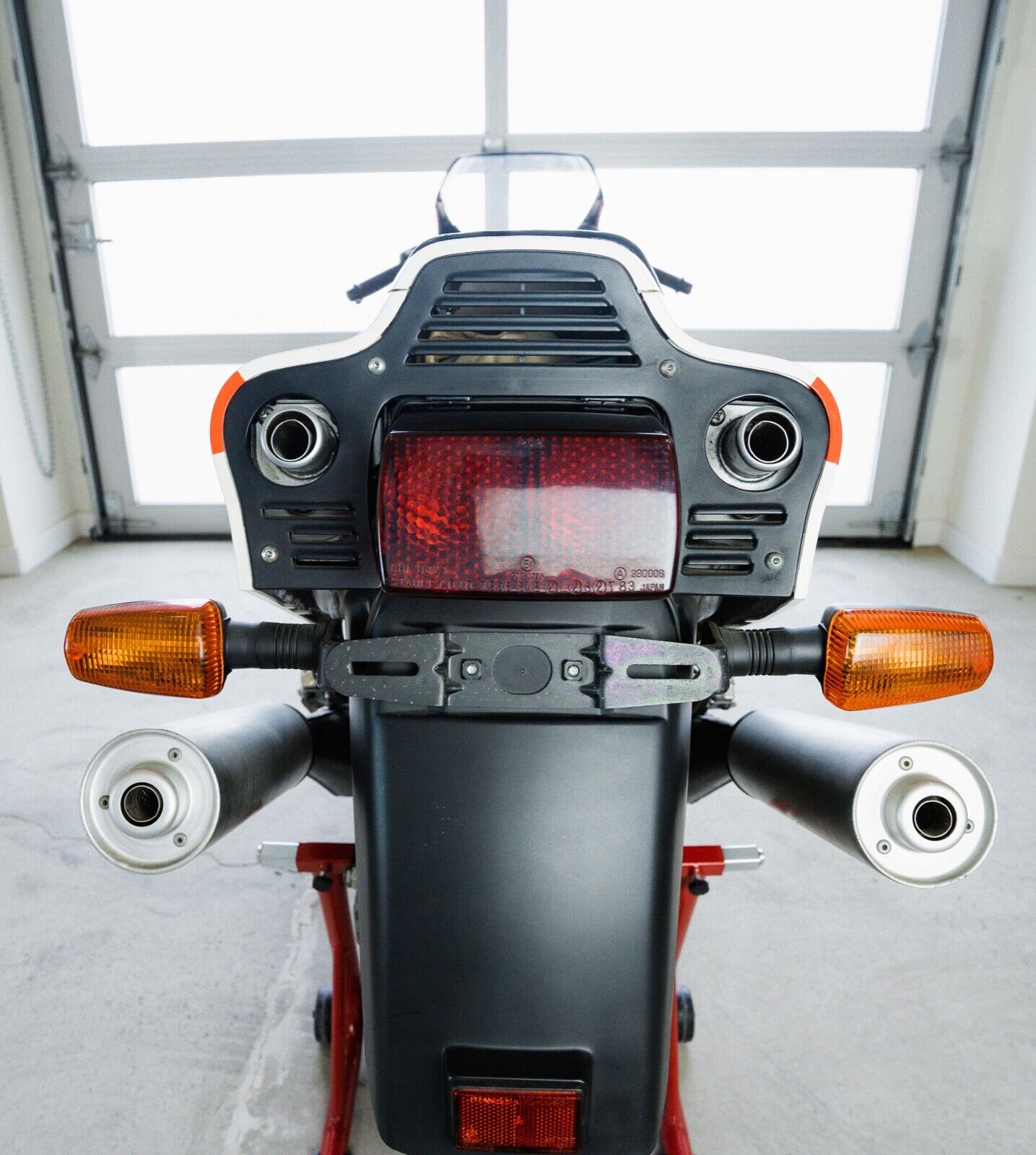 From the seller:
New 1984 Yamaha RZV500R 51X museum piece

The rarest of 500cc two strokes the 1984 Yamaha RZV500R of which only 1600 were built. Not to be confused with the RZ500 or RD500 which had steel frames. This Japanese only model 51X featured a custom alloy frame and many trick features to lower its weight by 20lbs. This is the most collectible 500 two stroke production model from the 80s.

This 2 push kilometer – zero hour example spent its life in a Japanese collection until it was sold to RDM motors in Japan in 2016. The current owner purchase it from RDM and airfreighted it to California at considerable expense with the help of Moto2GP. The factory anti scuff plastic stickers are still on the frame and the mirrors and manual still vacuum sealed in original factory delivery bag. The tool kit is under the seat and it has two Factory keys plus a Yamaha factory spare windscreen. This example has never been titled or registered. Sold with a Bill of Sale only.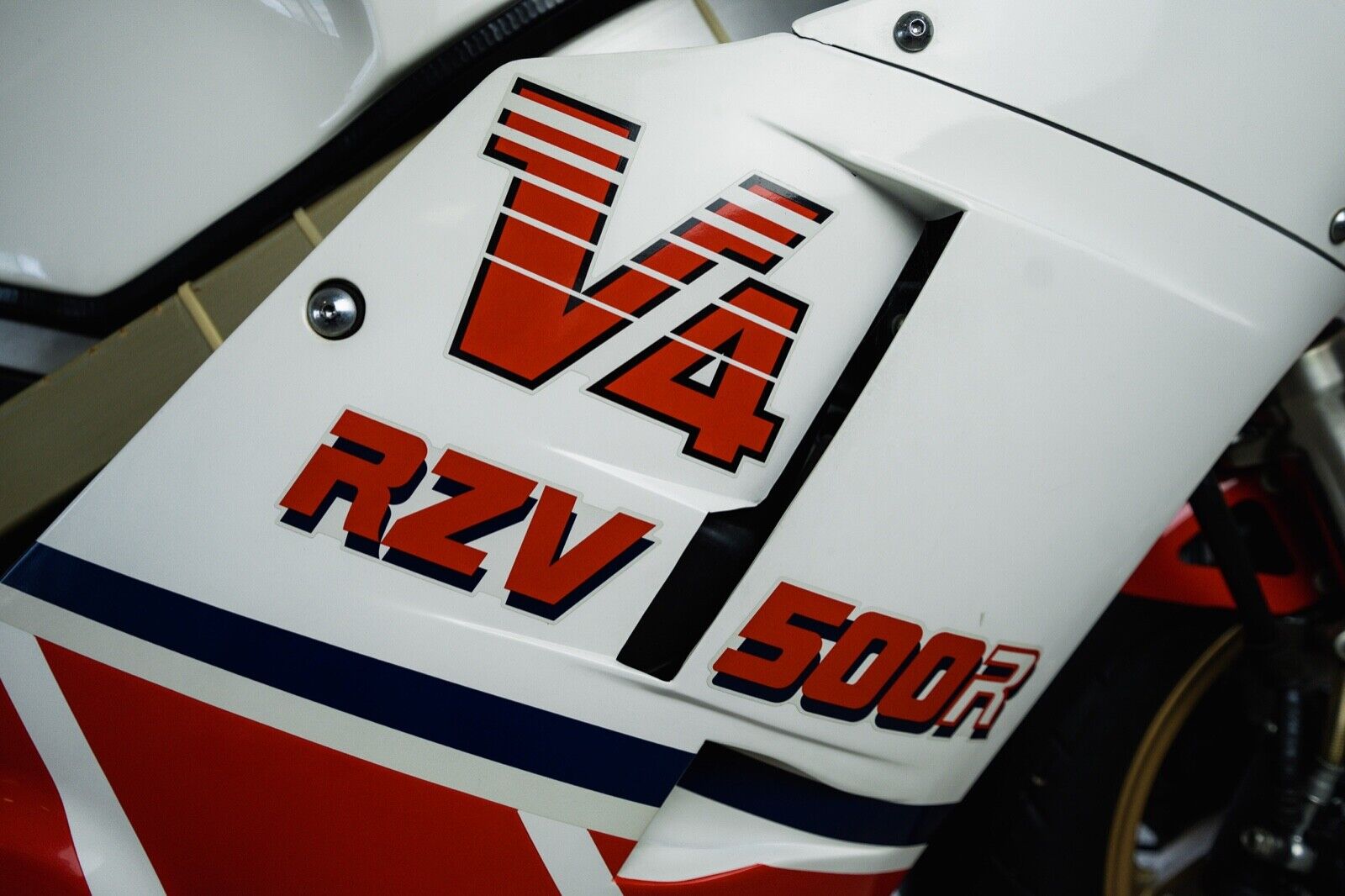 More from the seller:
It's sitting on Dunlop original date coded tires from 1984. The bike is very clean with no repairs or scratches. The paint on the tank has developed small crazing that's barely noticeable on the thin white inbetween the red and blue divide. The windscreens black paint accent is peeling off but has a factory replacement windscreen still in box. Nothing else is noted. It comes with a copy of the factory build sheet in Japanese with VIN. The fairings have never been removed.

While never run this bike could be restored or kept as a museum piece. This bike has been followed by many in Yamaha forums since it's discovery in 2015. It's believed to be one of two or three New RZV500R's left in existence worldwide.

This bike comes with a Bill of Sale and is a CASH sale only. It must be picked up as I do not ship.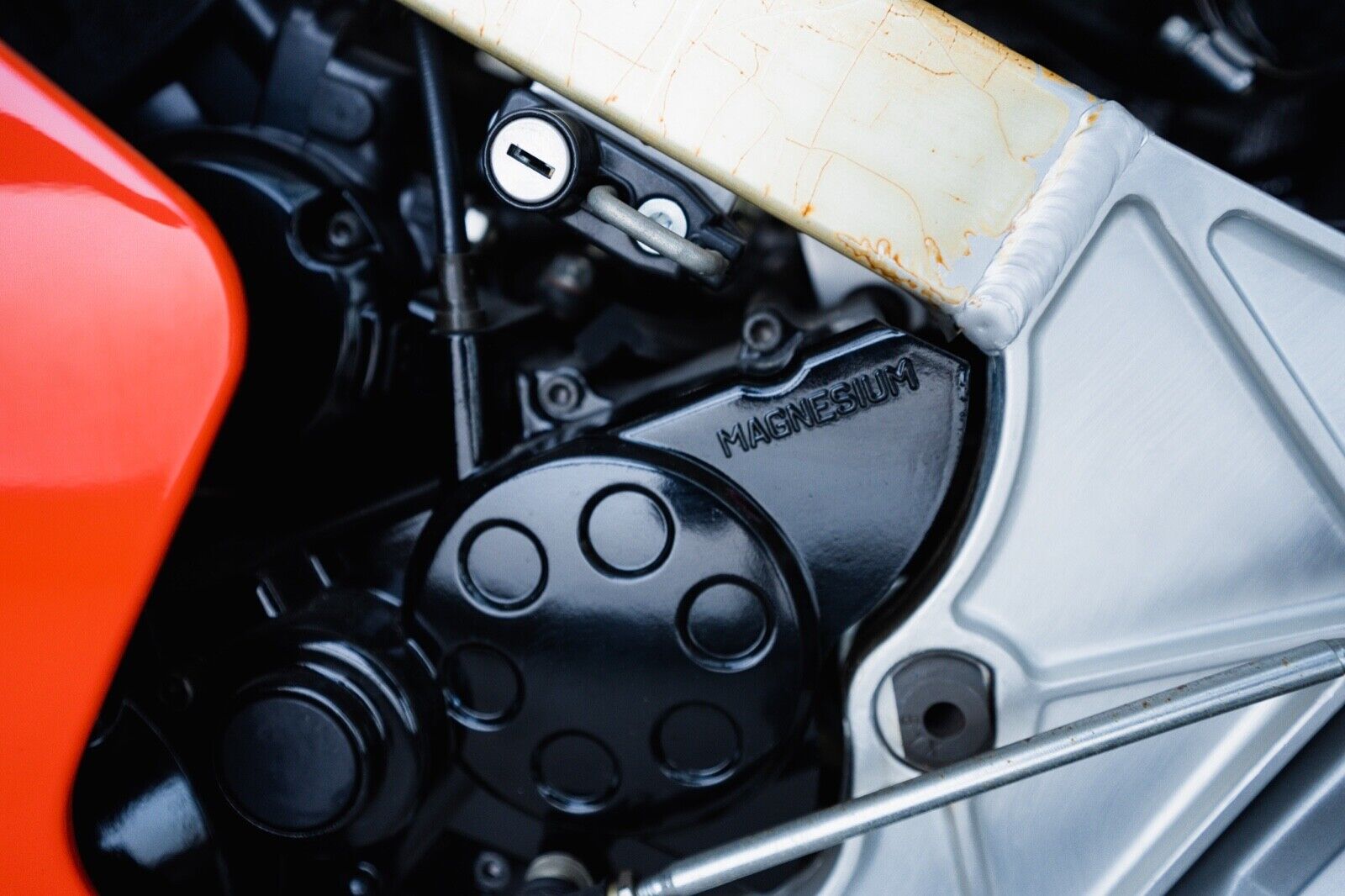 The Yamaha RZ500 was always a coveted example of forbidden fruit in the US. But the RZV was ever more so rare, offering the RZ experience with less weight and more exotic components. The RZV is restricted in power to satisfy Japanese DOT laws, but as the restriction is exhaust-based (i.e. not computer electronics), this is easily defeated: non-restrictive chambers and appropriate re-jetting and the RZV will scream at full song like the rest of world models. But again, I don't foresee anyone purchasing such a bike as this and turning around and putting miles on it. It is a shame in some ways, but at least there exist like new examples that we can all drool over.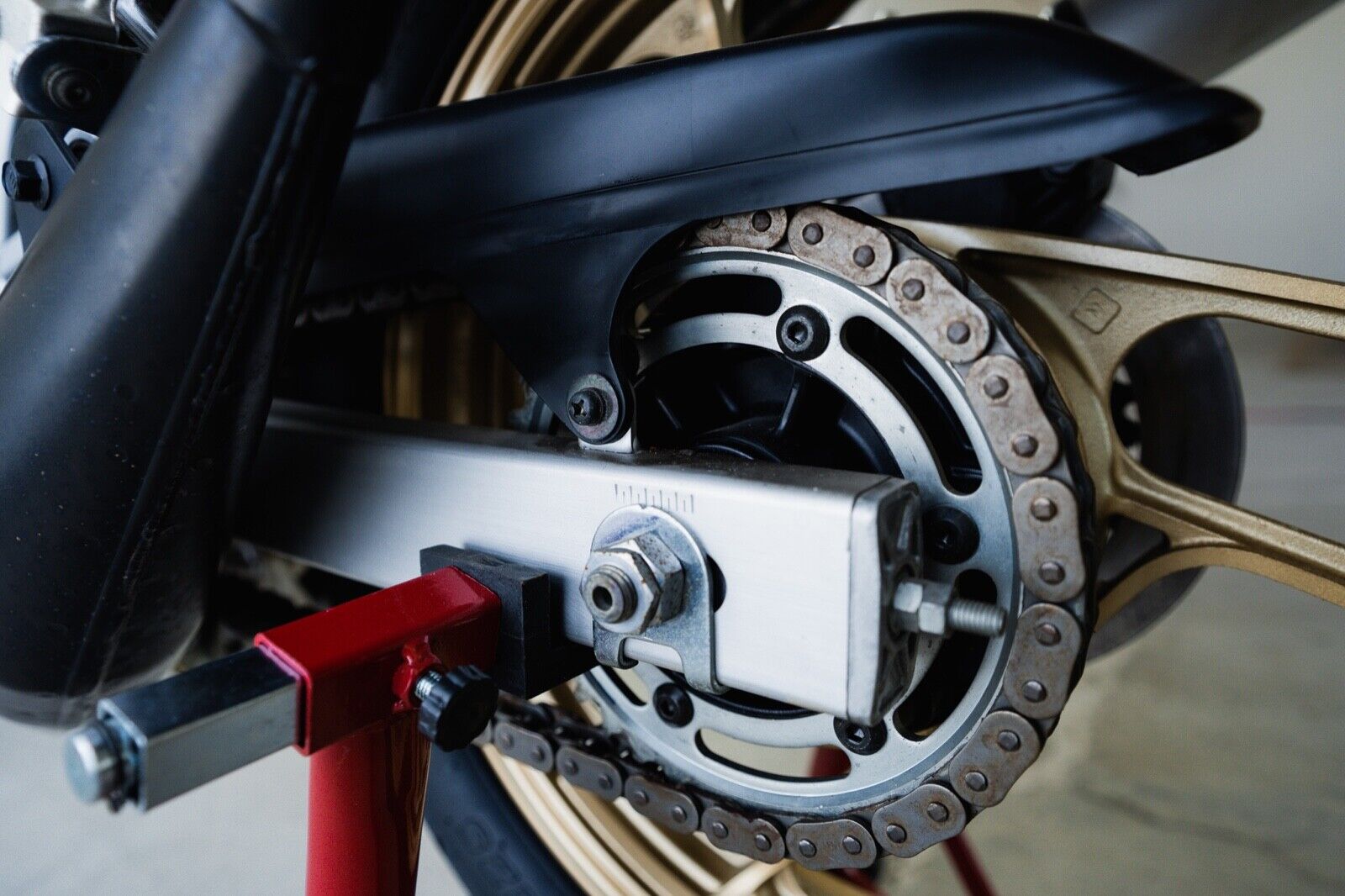 This is an auction with a Buy It Now option. For either you'd better bring your wallet. While extremely clean RZ500s have topped $20k in the past, this never-been-ridden rarer RZV is looking to bring in a high 5 figure price – very high 5 figures, as in a $95,000 BIN. Bidding is already at the $70k mark, with reserve still in place. Check out all of the details – and the action – here. Good Luck!!
MI