Location: Ashville, North Carolina
Mileage: 3,439
Price: Auction, currently $4,200 with a reserve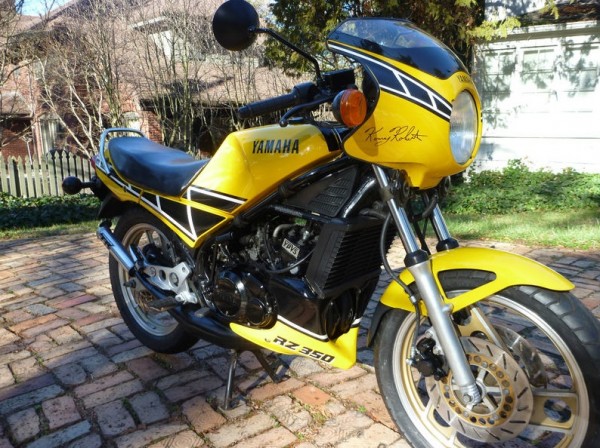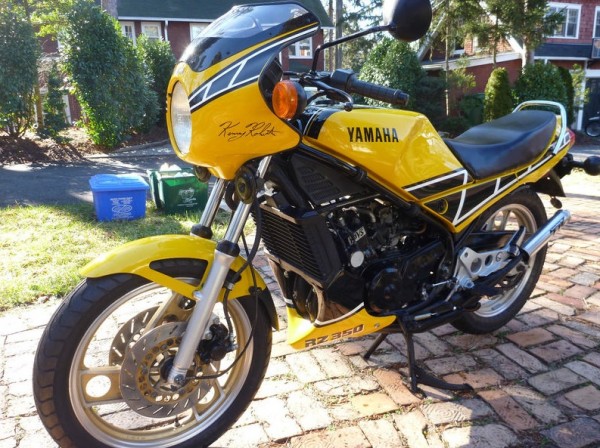 There seems to be a run of Yamaha RZ350's lately on RSBFS. Like for instance this one just posted by our fearless leader, Dan. Like the others, this one is a Kenny Roberts edition, a rare two-stroke sportbike brought to the U.S. market. And I'm sure everybody here knows about Kenny Roberts and his stellar career in Grand Prix racing. A true American racing legend. These are cool bikes and it's great to see clean examples out there for people to take home.
Here's what the seller has to say-
Beautiful low mileage Yamaha RZ 350 with 3,439 original miles. Bike has expansion chambers matched with Tommey mufflers and runs great. The paint and bright work are in excellent condition and the guages are clear and in perfect working order. Bike has on a set of new Dunlop Arrowmax tires. Please note the many detailed photos as this machine is in overall excellent condition and is a blast to drive.
And some more pics-
This looks to be a clean, low-mile example. The seller doesn't provide a lot of description except to highlight to expansion chambers and  pipes. The rest of the bike appears stock and in good shape. You may want to ask more about the condition and the maintenance history so you know exactly what you're getting into. Low mileage bikes are great but not running a bike (or car) can have issues of its own.
There are plenty of bids so far and these usually go in the $5k range. So we'll see where it lands. But if you missed out the other RZ350's recently posted or this one is near you, negating shipping, or you just like them,  then go check this bike out.
-RN