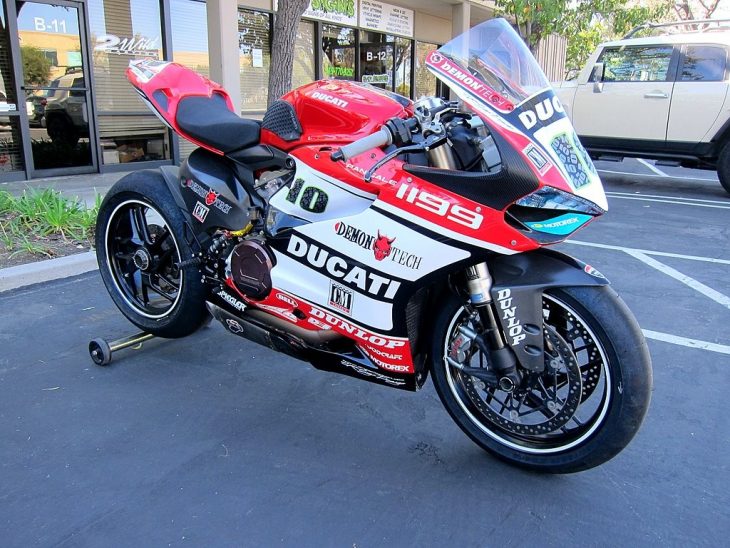 Before this 2012 Ducati 1199 Panigale turned a wheel in anger, it was stripped of its street parts, taken down to its bones and rebuilt as a track weapon the likes of which few people will ever have the fortune to sample. Every inch of the bike has seen some sort of work or other, consuming $80,000 along the way.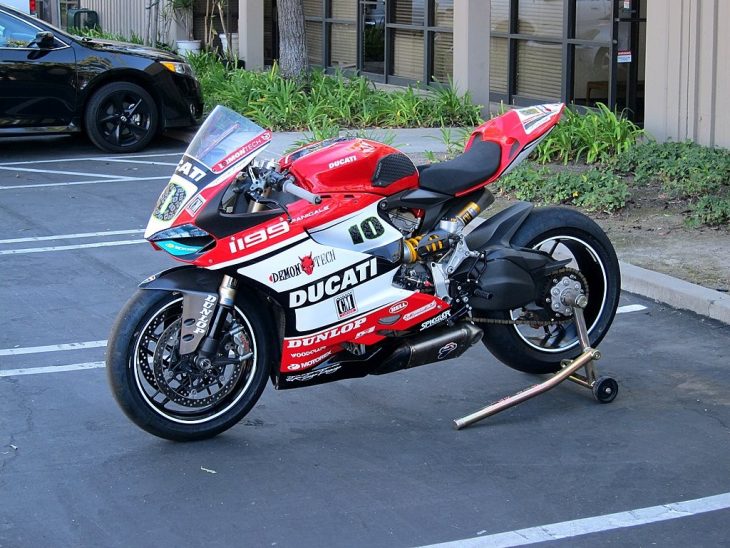 The seller claims the result is a superbike-spec ride that pushes out 220 horsepower through a Superstock-spec Termignoni exhaust and rolls on custom Ohlins suspension bits. A dream team roster of Ducati techs from across the country turned wrenches to produce the bike listed here.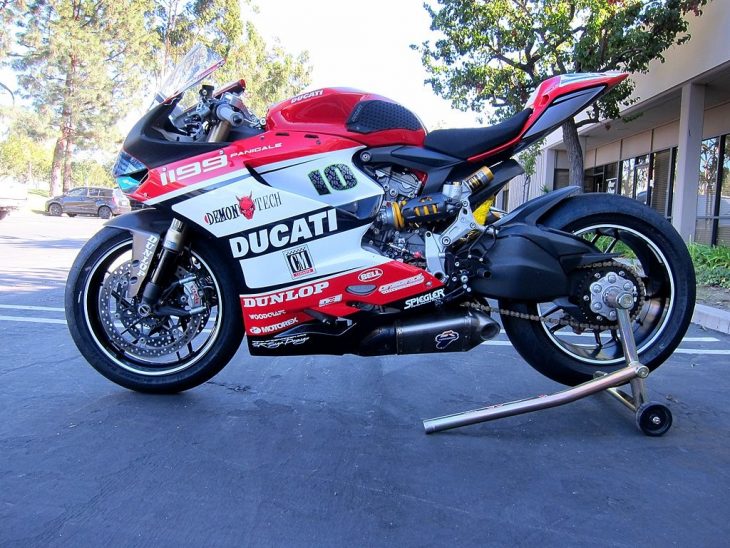 The engine work alone reportedly ran $17,000, and included Carillo rods, head work a thin head gasket and a balanced crank. The fork is a giant 53 mm Marzocchi unit running Ohlins internals, while the shock is a computer-controlled Ohlins TTX MKII. This is where we would normally let the seller speak for themselves, but the description of this bike is part of one of the pictures, so see the gallery below for the full laundry list of parts and modifications.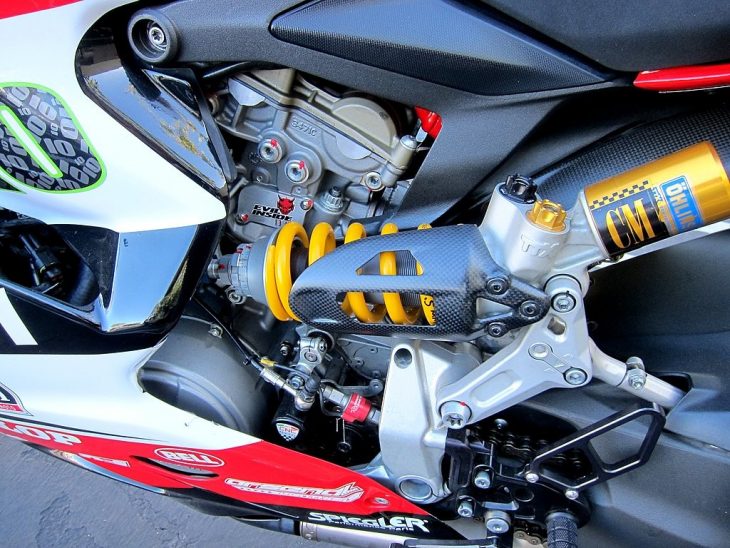 With the V4 Panigale on its way, $20,000 might seem like a lot for a 220-horsepower Ducati, but keep in mind: The full-bore 2018 Ducati Panigale V4 Speziale is expected to run close to $40,000.