Rare 1999 Yamaha R7 on eBay UK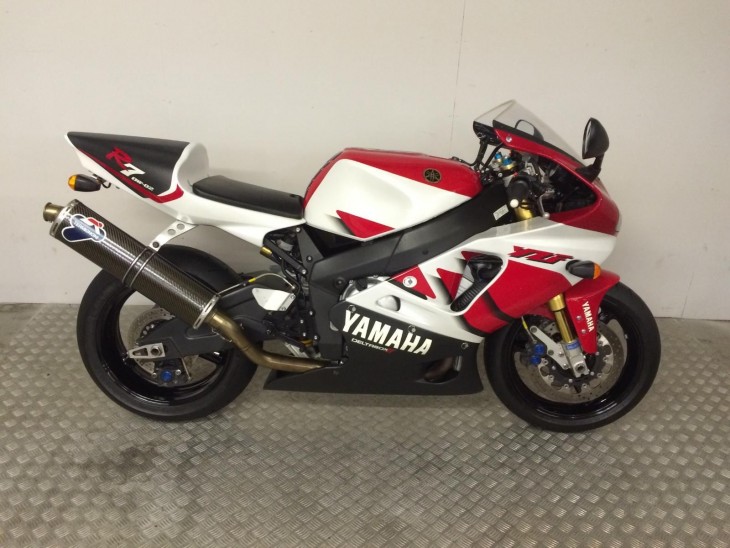 For many of us who remember the heyday of World Superbike racing, one of the indelible images will always be the maniacal "Win it or Bin it" style of Japanese madman Noriyuki Haga aboard his beautiful Yamaha R7.  Haga won almost as many races as he crashed out of.  While it was probably infuriating for the Yamaha Factory, it sure was entertaining to watch for the fans.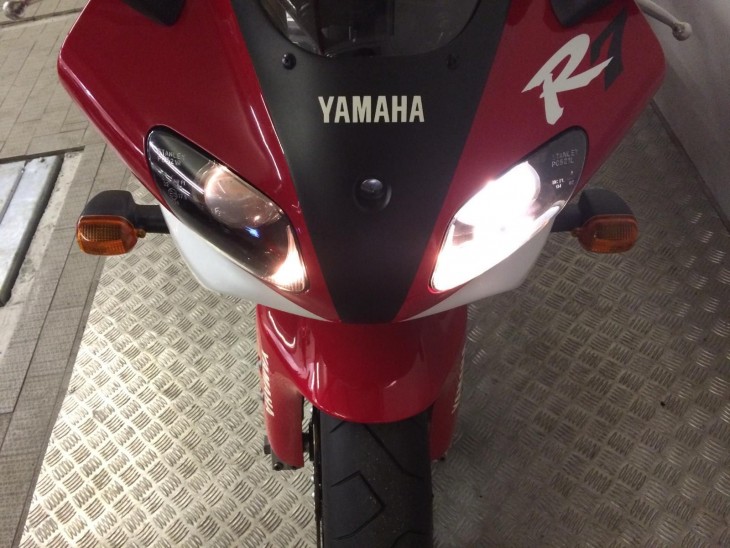 With the premise of World Superbike racing being that they were based (note: I said BASED) off of the same models you could buy from the dealer's showroom, Yamaha was forced to sell at least 500 road-going R7s to the public.  Those lucky enough and wealthy enough to get their hands on an R7 would be rewarded with about 110hp (easily tuned to 140hp or more) pushing just 350lbs wrapped up in a gorgeous package who's silhouette is not far from the legendary Yamaha YZR500 GP bikes
The telltale gold of the Ohlins suspension, dual filler necks in the aluminum tank, and solo seat are all very clear indicators of the R7s intended purpose and racing pedigree.  You can read a bit more about the OW-02 from the seller's listing here – 1999 Yamaha R7 on eBay UK
YAMAHA YZF R7 OW02 2001 Covered 18,755 miles from new in immaculate condition fully original bike apart from after market Termignoni exhaust system fitted. Must be seen to appreciate condition, very rare classic, investment opportunity.