Never a champ in the showroom, the YZF1000R bided the factory's time until the R1 was ready, and is a smashing buy on the used market.  This one is in rather special condition with just 9,000 miles.
1997 Yamaha YZF1000R Thunderace for sale on eBay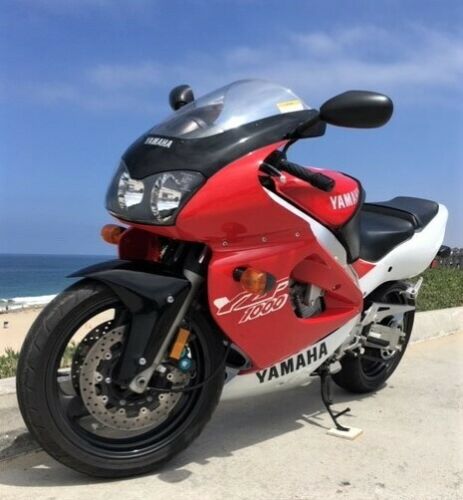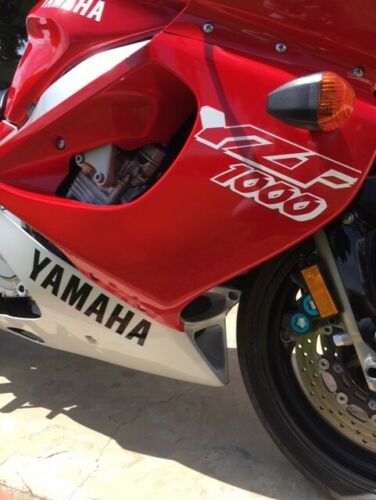 Yamaha offered the liter-sized YZF offshore for several years while we had the comparable but heavier FZR.  For one year before the R1 appeared, the Thunderace showed the refinement of the Genesis and EXUP systems in a ergo-friendly package.  Part of the refinement was weight control, tipping the scales at 430 lbs. dry.  Reputed close relations to the YZF750R gave great handling, and the 20-valve engine reported 145 hp.  Analog 38mm Mikuni carburettors were helped by electronic ignition with throttle position sensors providing another data point to the EXhaust Ultimate Power valve, which alters exhaust collector volume to increase flow.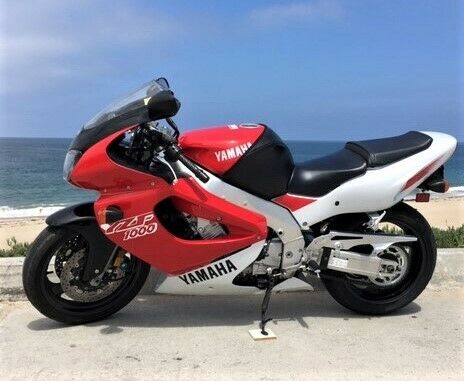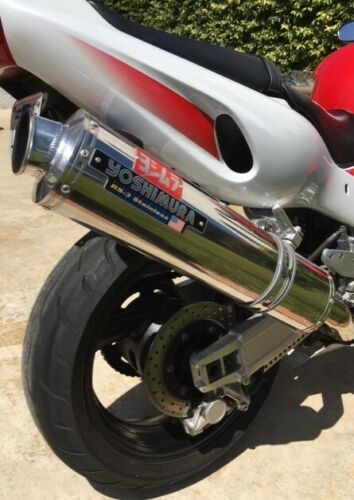 With only two owners over 22 years, this YZF looks excellent.  If the new owner is a rider, new rubber will be required.  From the eBay auction:
1997 YZF1000R in beautiful, extra clean condition. Never crashed. Very original stock motorcycle except for installation of a Yoshimura Stainless Steel Exhaust.  Lockhart tank bra, original tool kit and aftermarket rear stand included.


9,000 original miles on the odometer. Recent carburetor rebuild and carb synchronization. New air filter installed. Bike runs excellent, very fast and tons of torque. No leaks anywhere. Can provide video of cold start and engine running if desired.

Lights, blinkers, horn and gauges all work as expected. Good battery. Brakes in good condition. Tires are OK but should be replaced soon.  This YZF is an excellent, well kept example of a very unique and rare motorcycle. All original factory installed labels and stickers are still in place. Very nice bike for a Yamaha collector.

The YZF1000R was the transition model between the FZR1000 and the venerable YZF R1. Although Yamaha manufactured this model from 1996 thru 2002 for the European market where it was sold as the Thunder Ace, it was available in the United States for only one year in 1997 and was marketed and sold as the YZF1000R.
Yamaha claimed a drag coefficient of just .29 for the roomy fairing, but reviewers groused about the right wrist affecting gas mileage.   The torquey powertrain offered smooth acceleration from 2,000 to 11,500 rpm and 100 mph in second gear !  This model never had a chance to develop a following here, but became a distinctive Euro sport-tourer.  A good value for the buy-it-now, this example could go back to two-lane two-up, or be shown as a mint single-year rarity.
-donn