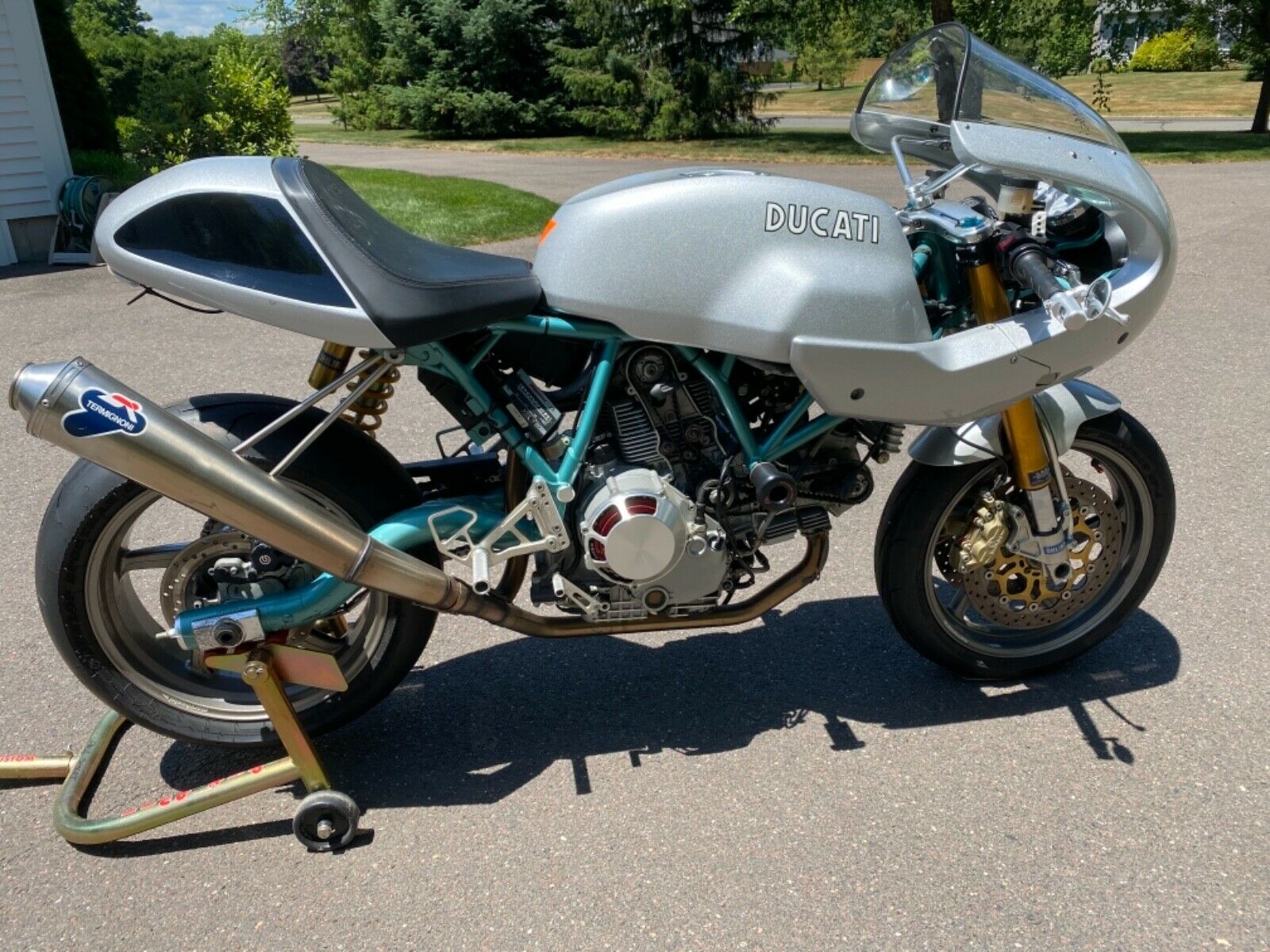 There is no denying the appeal of the Paul Smart edition of the SportClassic.  The colors hark back to a golden era of motorcycle racing and pay homage to a larger then life figure.  The connection to history combined with a wonderful air cooled dual spark twin creates a bike that collectors lust after.  Very often when these bikes come to market they have double digit mileage, and in some cases single digit.  They were purchased as a collectable, and will remain such.  While that has a place in the hobby, it is a shame to think of such a wonderful machine not being used to excite a rider with beautiful handling and a glorious noise.
2000 were built and all featured Ohlins front and rear as well as a striking blue frame.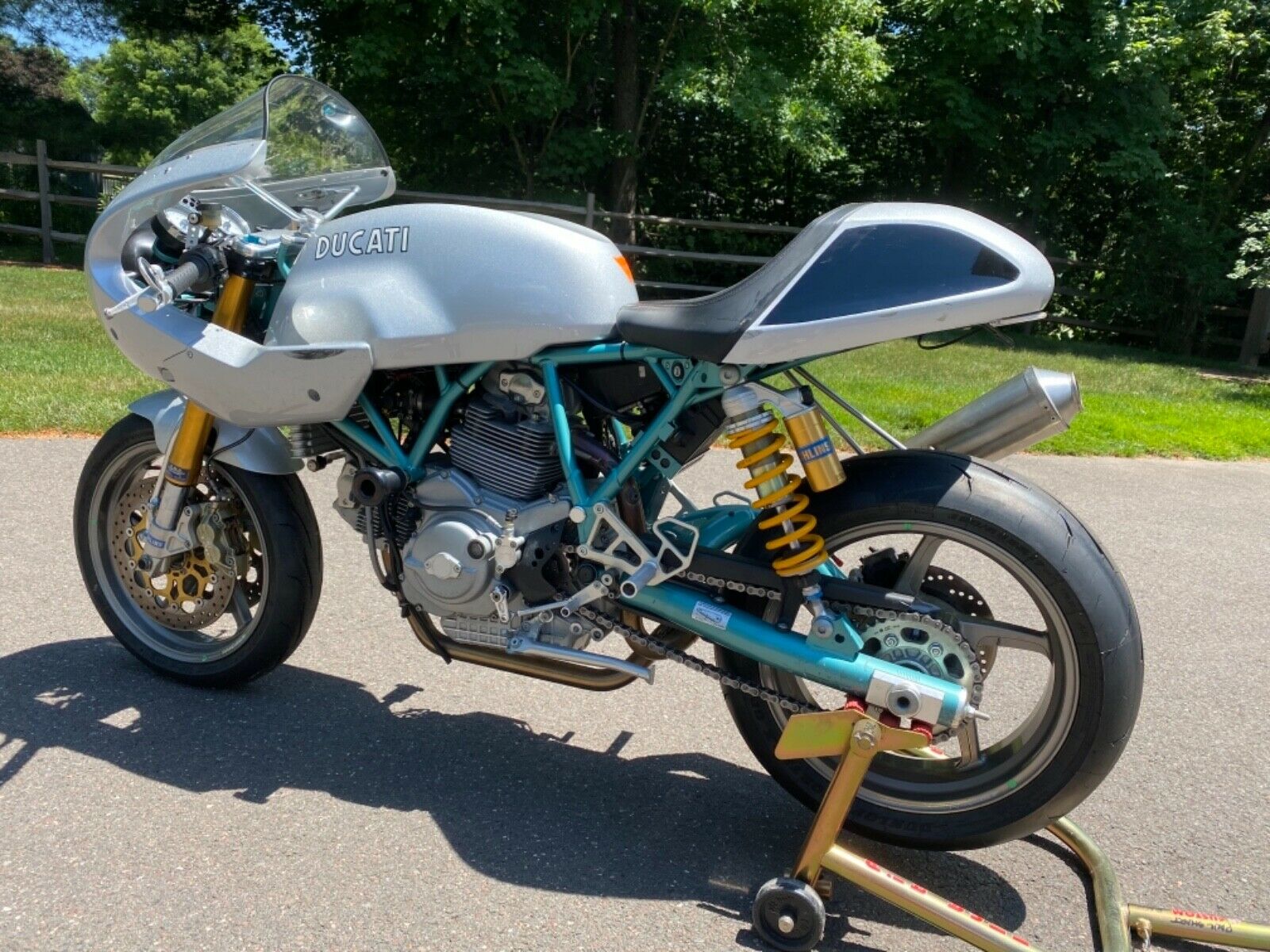 If you share a similar sentiment, you are in luck with this example.  Indicating just under 1700 miles, one could be mistaken to think this is another bike that has spent more time in a living room then out on the road.  When digging deeper you find out that most of these miles have been thoroughly enjoyed on track.  Adorned with some choice and period correct upgrades this would be the perfect bike for someone that truly wanted to experience everything it has to offer in a guilt free manor.
From The Seller's eBay Listing:
Motorcycle is in excellent condition.
Prepared for Track days:
Marchesini Wheels – slipper clutch – Frame sliders – Termignoni Exhaust – Clutch Plate and Clutch cover – Rear light and plate holder to eliminate the fender – track fairings and pan
Ducati motorcycle cover
Original spoke wheels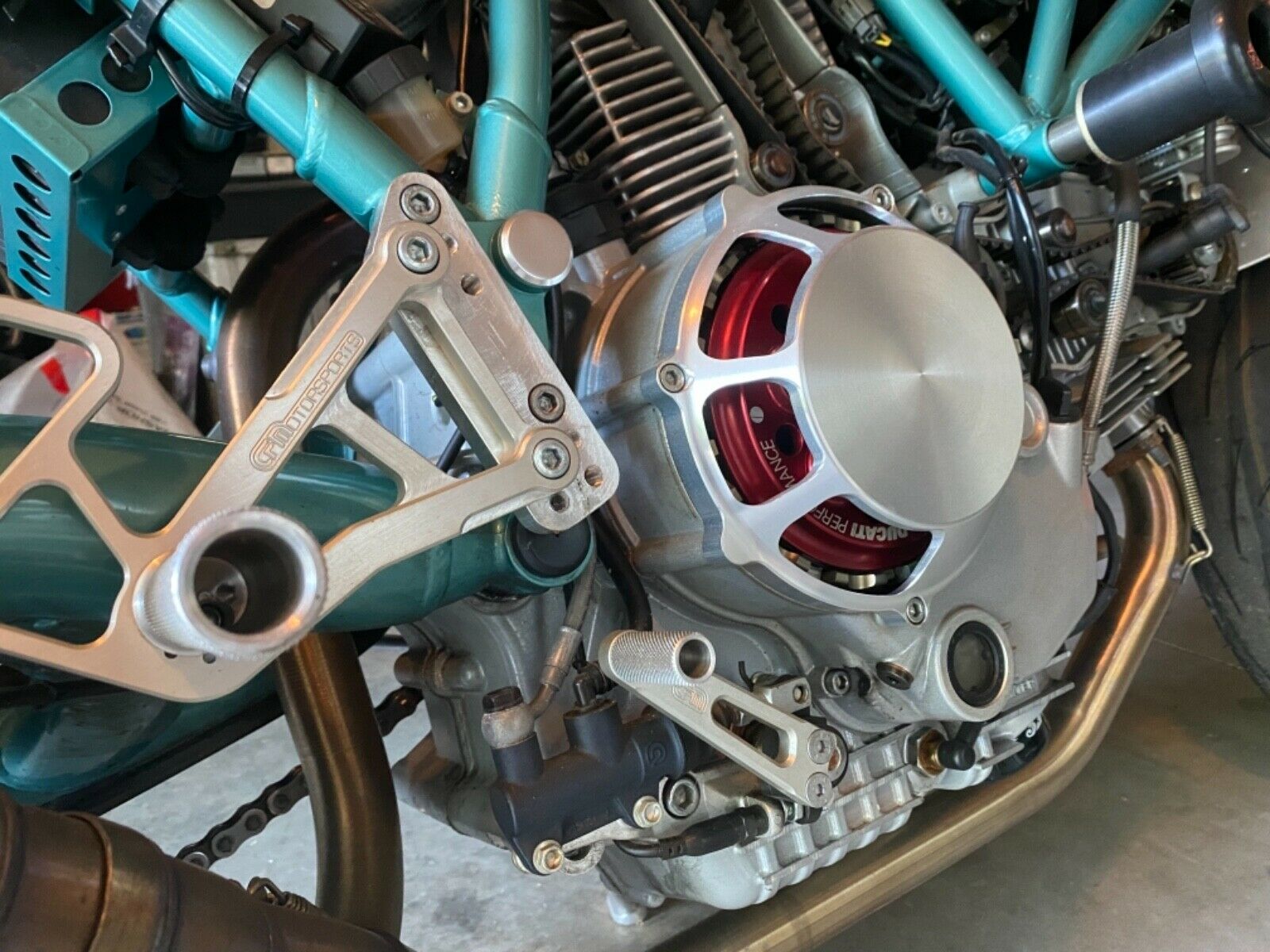 Within the first couple of hours of listing the bike has already gotten a couple of bids.  The current $11,000 bid shows no further reserve, but it is likely there will be more bids and attention on this listing.  Selling with the street and OEM components this bike could easily be put back on the street for some back road enjoyment.  Track bikes tend to scare some buyers.  They worry about the hard use, but in reality there are normally not many things to worry about.  A potential buyer would be wise to try and inspect the bike before committing, but there seems to be no signs of crash damage.  There is also no mention of most resent belt service.  Another sticking point with used Ducati sales.  This again is something buyers should not make a huge deal out of.  OEM parts are less then $200 and it is a pleasant afternoon job.  All said and done this could be a great opportunity for a savvy buyer to score a deal on a bike they have always wanted.  Prices have been on the rise for a while and a "high mileage" example just sold for over $30k.