Warning!
This post is in our archives. Links in this post have been updated to point to similar bikes available to bid on eBay.
Yes, you read that right: 6 kilometers, essentially 4 miles,…since new,…30 years ago!  And its the LE version, which means its a homologation bike. For anyone who doesn't know what that means, here is a bit of history:
Back in the mid 1980's the heads of professional motorcycling decreed that race bikes had to be based on something the public could actually buy.  The idea was that this would keep racefans interested and help drive both interest in the race series and sales for the manufacturers.   But this presented a dilemma for the manufacturers – their bikes would have to be able to be setup to be competitive on the track but also not end up killing any noobs who bought one and rode it on the street.  Many manufacturers quickly realized the best way to resolve the dilemma was not to try to make a "one-size-fits-all-bike" but instead offer two bikes; a standard bike that looked like the racer and had about 70% of the performance, and a"limited edition" bike that was pretty much an actual race bike except it came with lights and license plates.  While the limited editions would be sold through the same dealers, prices would be very high and production would be extremely limited.  The resulting series of homologation bikes included the Suzuki GSX-750R LE, Honda RC30, Yamaha OW01, and Kawasaki ZX7RR.  Even Harley Davidson got into the act, producing 50 street versions of their VR1000 racebike. While some of the homologation bikes were considered sales failures at the time of their introduction, the have all pretty much become highly desired items for most collectors and true sportbike fans.

Even though the GSX-750R had only been introduced the previous year and was already nearly 50 kilos lighter than the competition, in 1986 Suzuki produced 500 'limited edition' models.  The GSX-750R LE offered true race-bike technology, including different brakes, new/anti-dive forks, an upgraded shock, dry clutch, factory fiberglass solo seat, lightweight aluminum gas tank, and a revised swingarm.
Here is a link to a retrospective on the LE.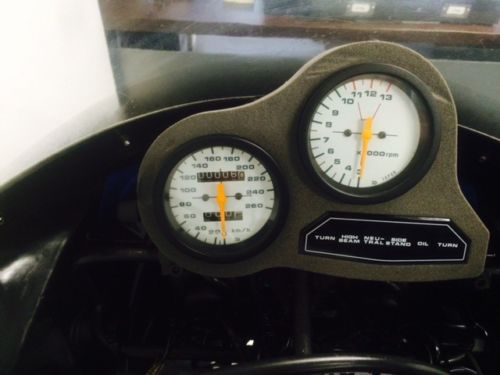 Given the mileage, there isn't much to talk about regarding condition/service history.   Instead here are a few of the pics from the eBay listing but don't blame me if you end up suddenly realizing you are drooling!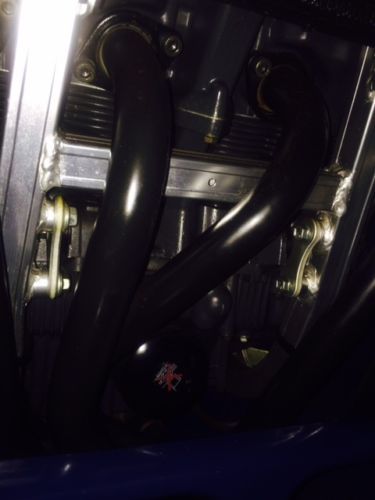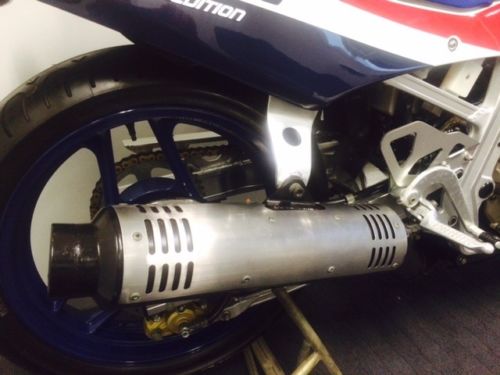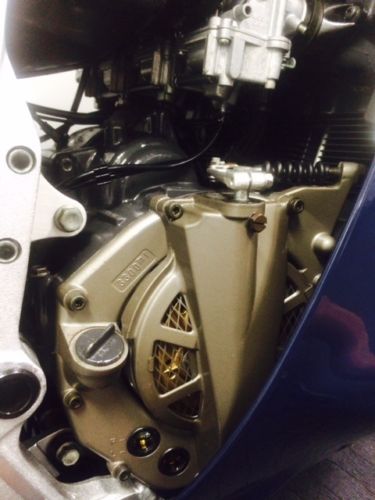 So what is it going to take to add this to your collection?  Short answer – a lot.   These were pricey to start with, cost about 50% more than the standard GSX-750 of the same year.  Also there just weren't that many produced and many that were ended up being raced and crashed.  From what I have been able to find, a handful went to Europe, Canada and Japan, so the location of this one in Australia means you probably won't find another one in this condition in the area anytime in the near future…if ever.
The few previous ones of these that we have had on RSBFS seem to have gone for $16,000-$19,000 USD and those had either higher mileage or weren't completely stock.   I would not be surprised to see this one require a price of over $25,000 USD to go to a new owner.  While that is a lot of  money, this is one that I feel confident saying that will continue to appreciate if its kept in the same condition it is now.
-Marty/Dallaslavowner