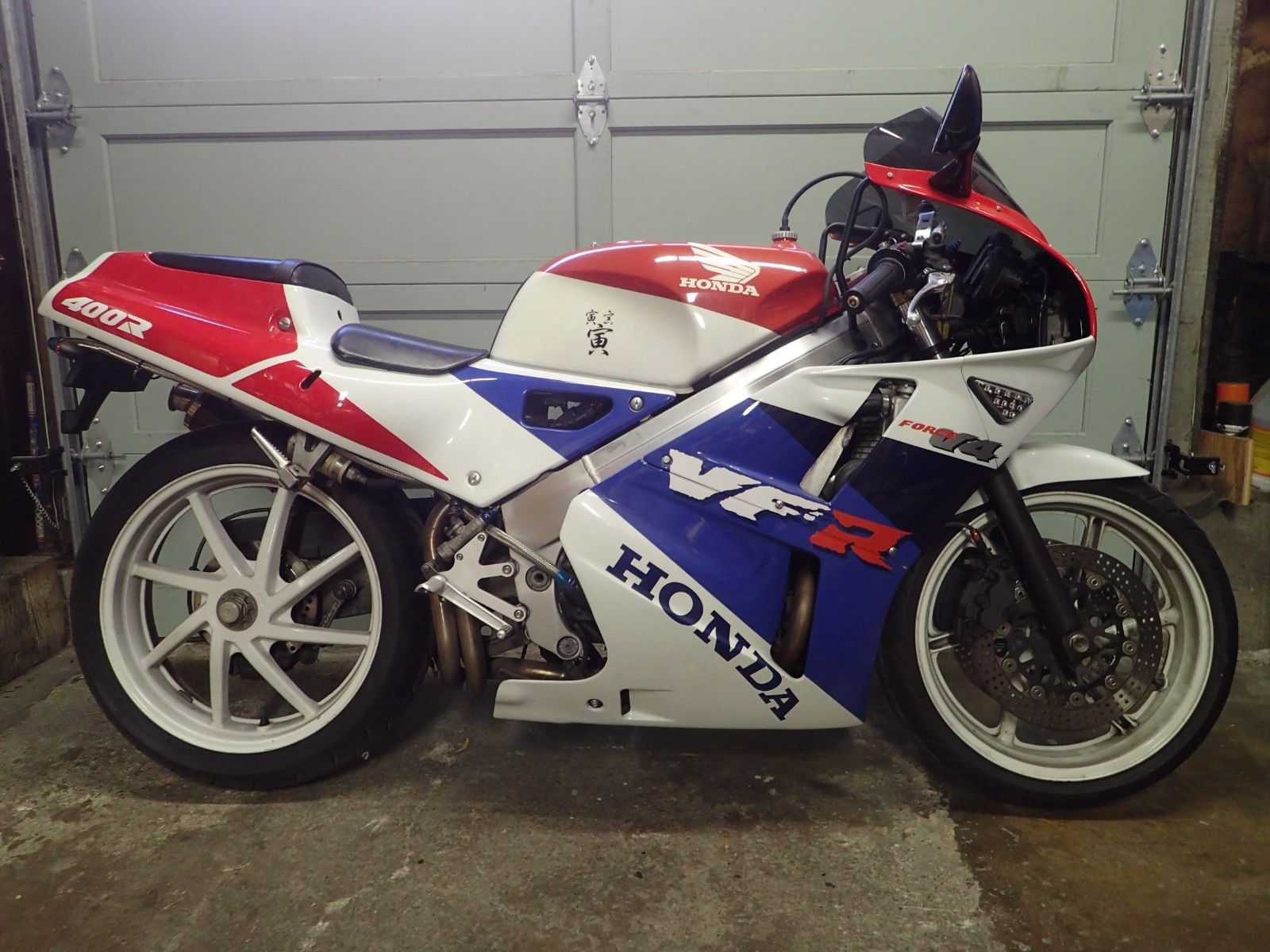 In the annals of grey-market antics, the NC30 is a much loved platform. With a high-reving, 24-valve 16 valve vee four, this is a smooth four stroke that makes us (temporarily) forget the smokers that came before. Light in weight but heavy in sound and presence, the baby RC30 is a gem to ride and surprisingly affordable when placed next to its bigger brother. Sought by avid collectors and riders alike, the VFR400 was never officially imported into the United States, adding to the allure (and complexity) of ownership.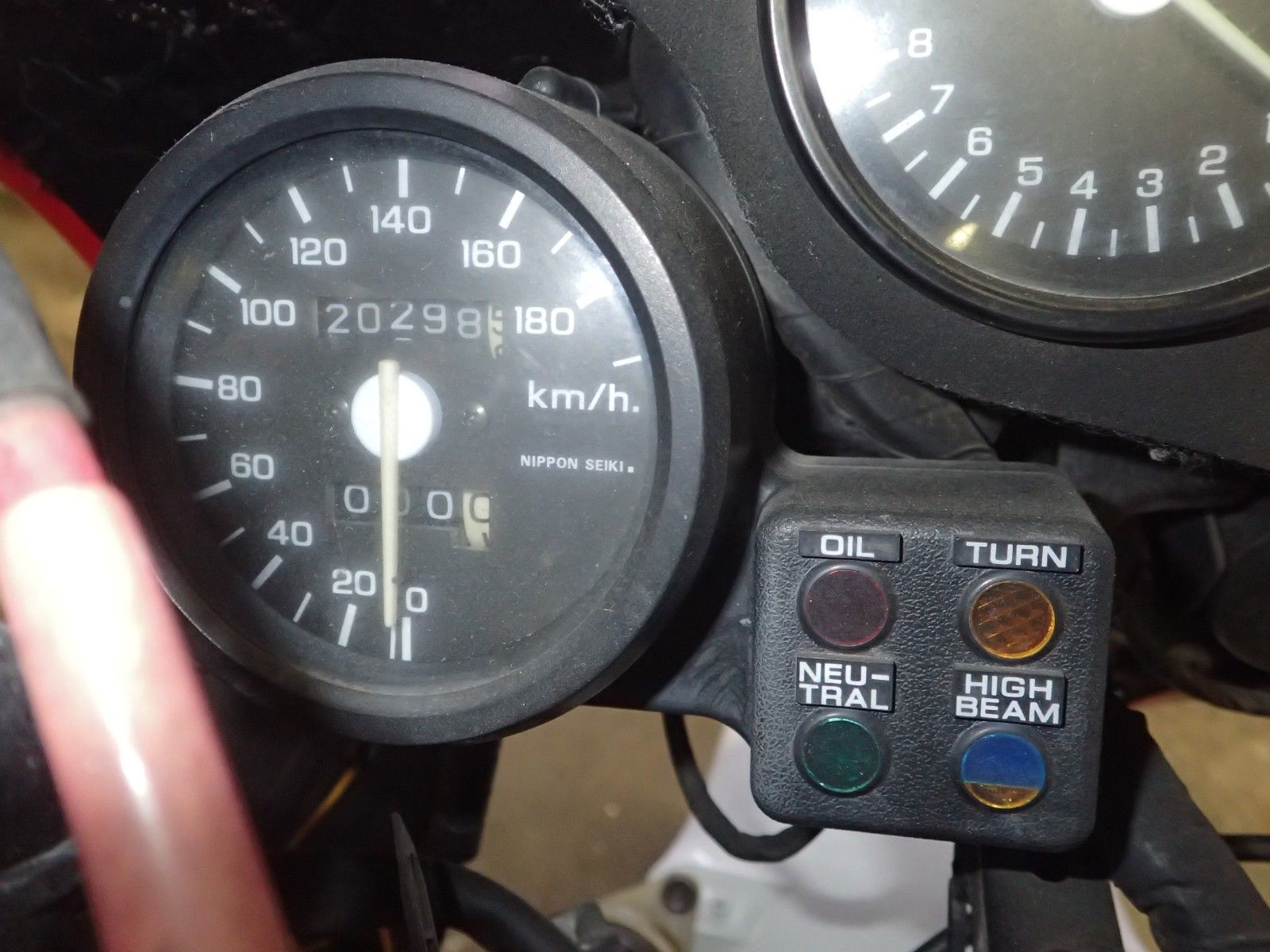 The resemblance to the RC30 does not end with the graphics. Offering an all aluminum chassis with that magnificent single-sided swingarm and adjustable suspension, the NC30 was built to handle. The size may be reduced, but every effort was made to make this stand out in the very competitive 400cc category. Bodywork is straight from the track, as are the endurance racing inspired dual headlights, the triple disk brakes and the tidy (and relatively tight) cockpit. Small movements result in significant changes, making this a scalpel on track days or canyon rides (*if so titled). You don't have all the power, but momentum is definitely your friend. Learn mid-corner velocities that would wipe you out on a larger machine and you will have a hard time wiping the grin off your mug.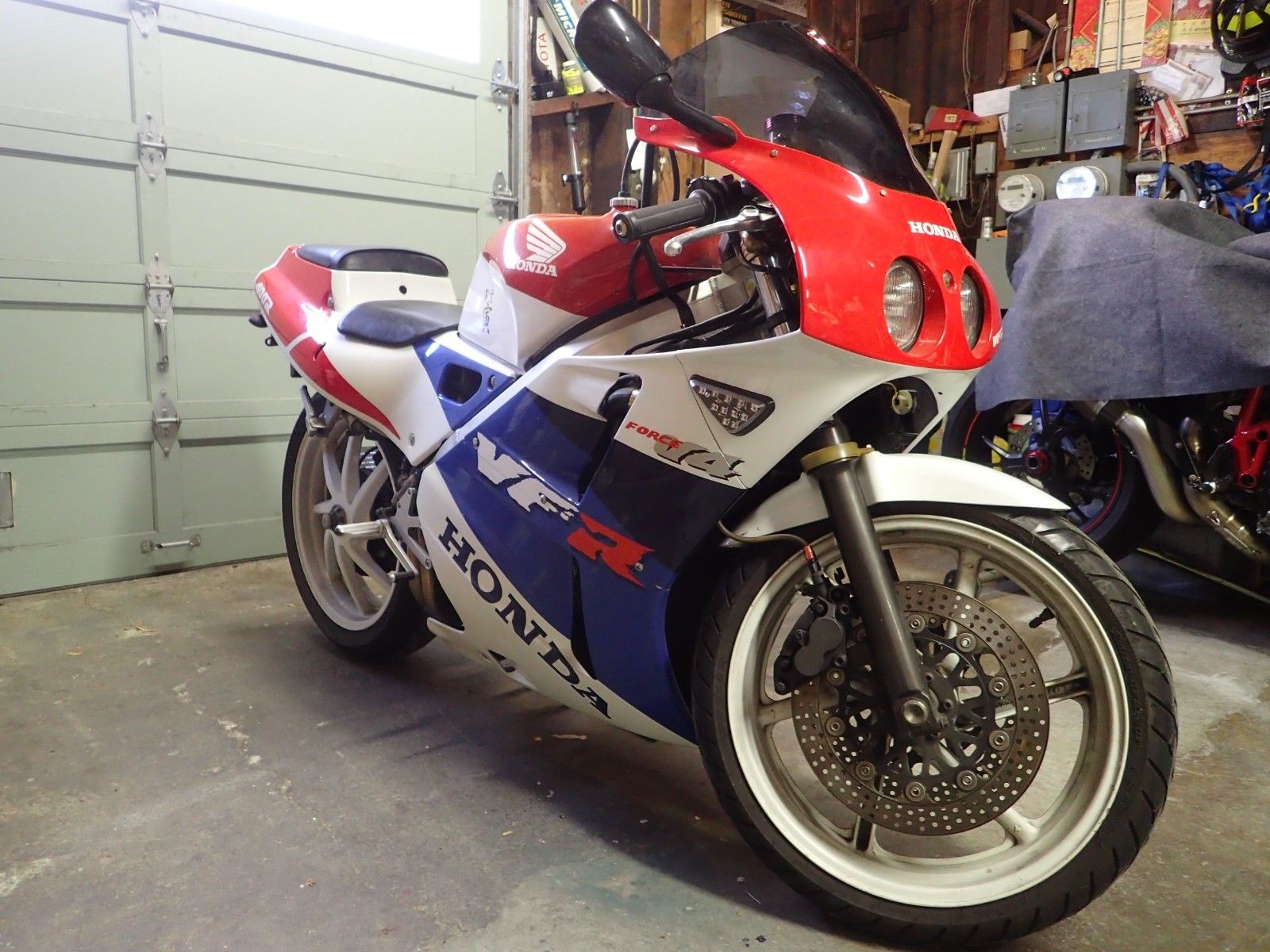 From the seller:
1992 Honda VFR400 NC30
***No Title***
Bill of sale only. I never attempted to register it in CA.
Please do your research, as there are title services that can be used to obtain a title.
This bike is being sold as off road use only, in CA.
Local pick up only.
20298 KM = 12613 miles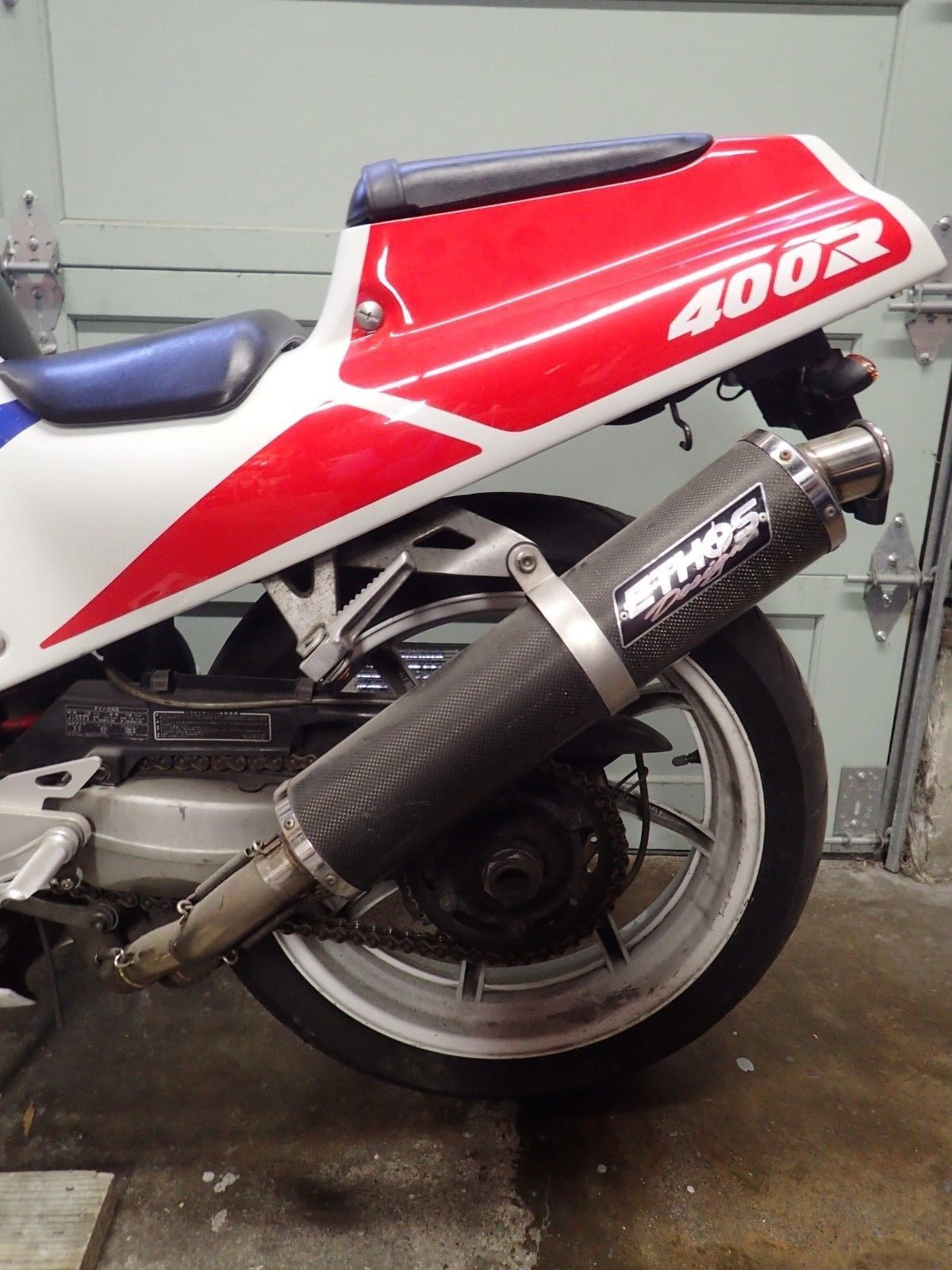 Because the lack of official importation makes the NC30 more rare than your average streetbike, most of the ones that we see are in pristine – or close to pristine – condition. We have also seen bikes in the complete other direction, not so much part of a collection as a collection of parts. In these cases, buyers are interested in the project. Today's bike is definitely not the latter, but is not quite the former either. It looks to make a decent looking rider, but there is some uncertainty as to the amount of work necessary before you ride it.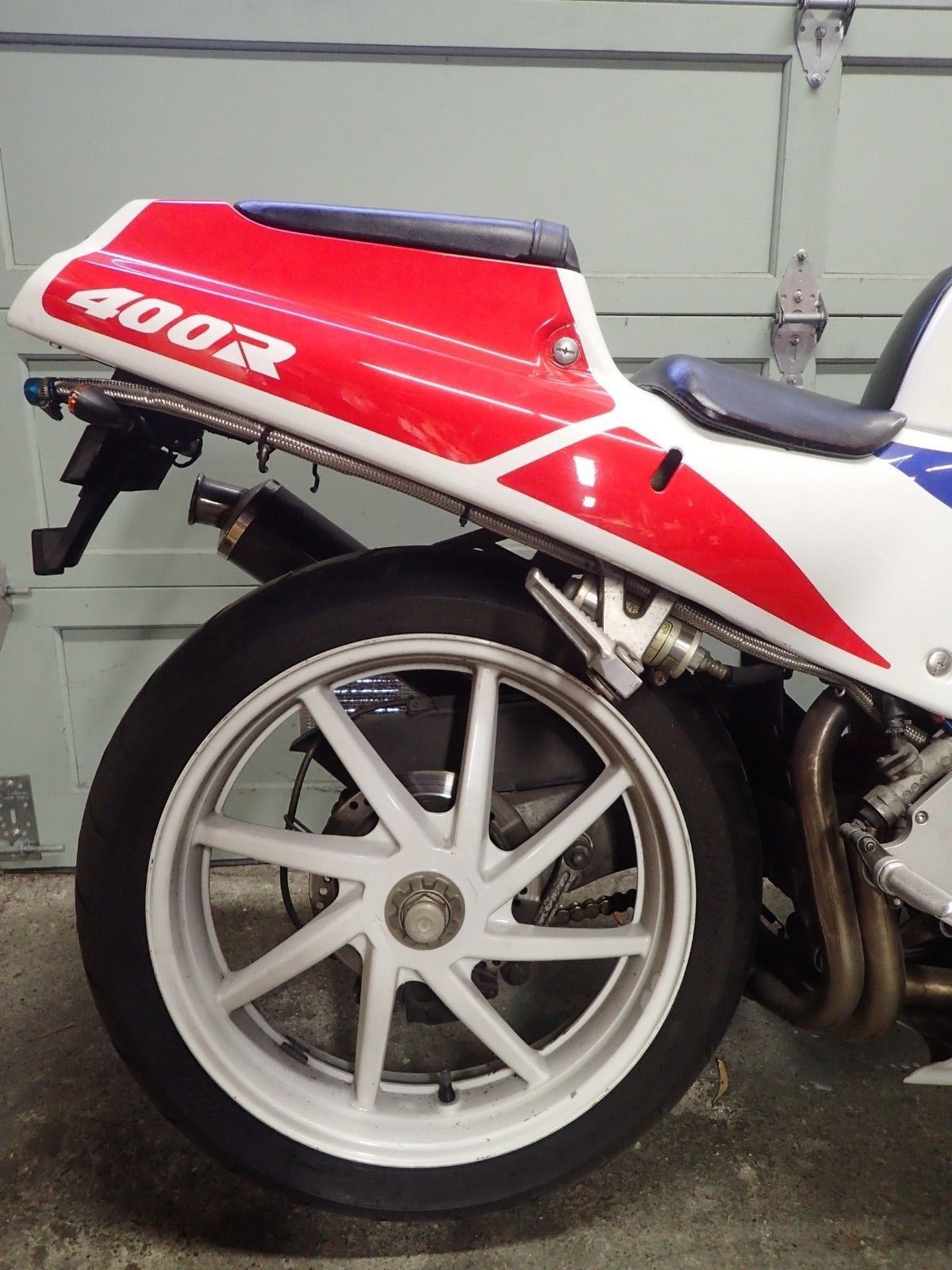 More from the seller:
This bike is a part of collection. It is not perfect, but in excellent condition for a 26 year old bike.
Frame VIN and engine number appear to be matching.
Bike is currently not running. Just pulled out of storage, in a temperature controlled garage. Will need a battery and carb cleaning.
All bodywork is OEM and have been repainted.
Tank has a light dent on the LT side and paint is slightly faded.
Ethos Design Carbon full exhaust
Aftermarket aluminum rear sets
Race clip ons
Oil breather kit
Showa rear shock

I have several OEM spare parts, including a spare motor, tank, fairings, MPH gauge cluster, and various manuals. Buyer will have first opportunity to purchase. I will not sell the spare parts until the bike is sold. I will consider a package deal. The list is too long to post here.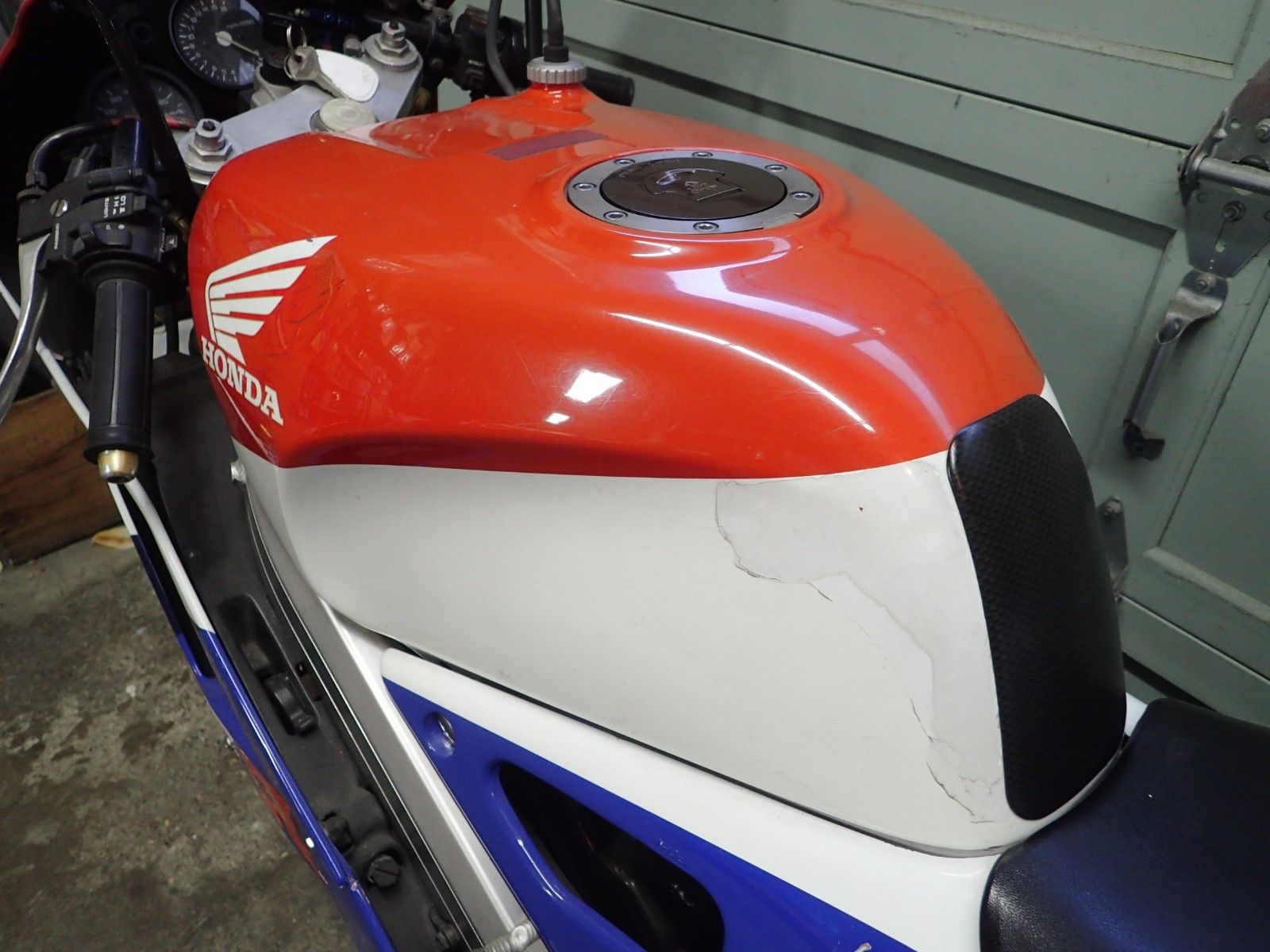 With the RC30 in the $25k+ range, the look-alike NC30 is a veritable bargain. While exemplary specimens will crack double digits, most examples are sub $10k in today's dollars. This particular bike with 20 KMs on the clock (12,000 and change in miles) hasn't run for a while, but looks like it was not spared the rod, biblically speaking. The ad states no title (after all, it is located in California), but the eBay section until "title" also shows salvage. Although we have seen a couple of NC30s in the past weeks these are not that common – so more questions and some investigation might be order for serious buyers. Provided that a carb cleaning and a new battery and tires makes for all the right noises, this could be a fun project and great rider. Check it out here, and review the pictures carefully. This is not a stocker nor a museum dust collector and deserves to get back out on the road. Mad genius or mad gamble? Let us know your thoughts!
MI