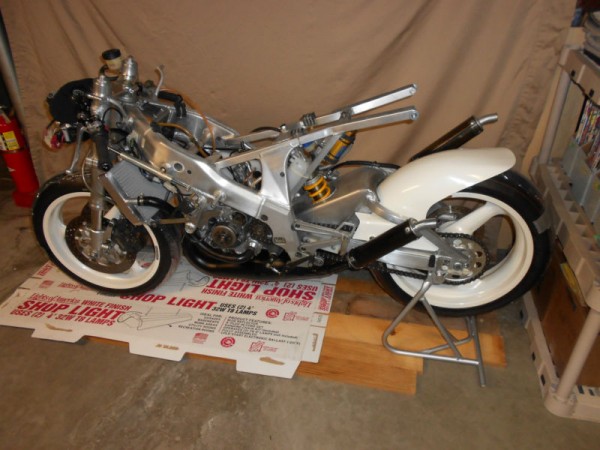 And here we are, back to our regularly scheduled, perfectly clean (although slightly smoky) program. Today's bike is a sano TZ250 B-spec machine that has apparently just come out of the laundry. This is probably the cleanest track bike I have ever seen, which makes me wonder if this deserves to be parked in a man cave rather than dragged out and run in anger.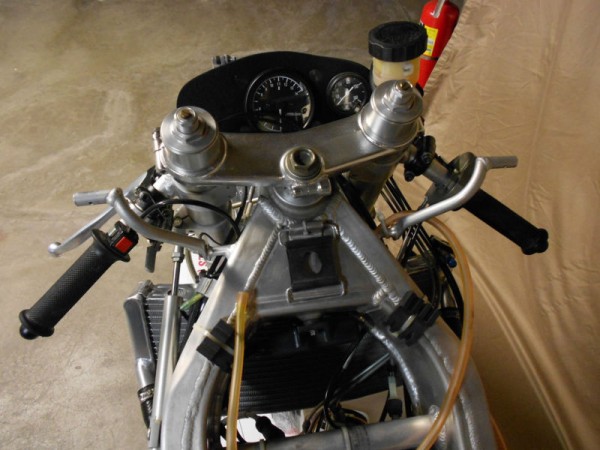 From the seller:
Up for bid is my 1991 tz 250 B. This bike has a complete spares kit, all orginal paperwork from Yamaha, new Marchesini wheels, orginal wheels, extra rotors, cylinders, crankshaft, engine gaskets, gearing, jetting, all orginal decals (not on bike), all new parts (to much to list). Bike was purchased new in 1991, raced twice and put in climate controlled room for display. Has extra custom pieces, oversized radiator, clutch protector, rear fender, ohlins rear shock, all stock parts included. This bike is like new and well taken care of. Collector quality or ready to race.Tank, front fender, windscreen, and lower fairing all in excellent condtion. Thanks for looking!!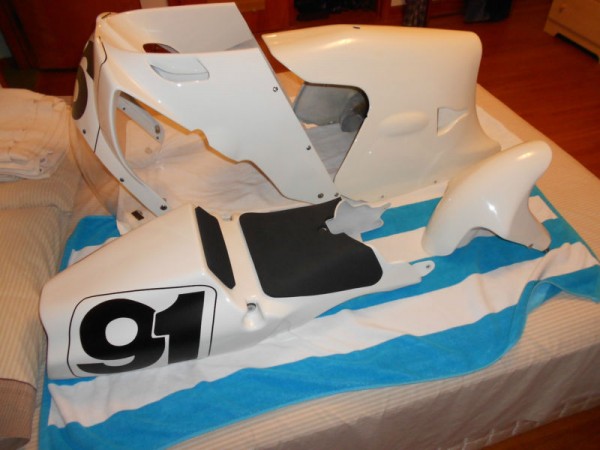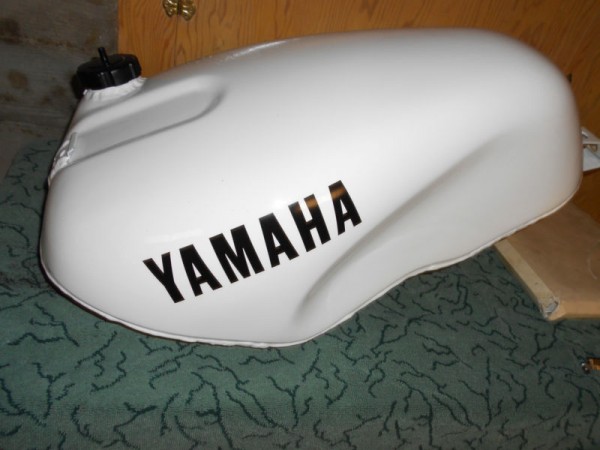 This particular bike looks to be well loved, was purchased new by the seller, does not appear to have seen much track time, and is now available. Spares are included for those who fall into the "race it" set, and bodywork appears to be very, very good for those who fall in the "park it and display it" camp. Of course I would prefer to see it with the bodywork fitted to ensure that everything lines up and that the bodywork isn't simply new due to damage, etc, but that might be my own personal hang-up.
This auction is going on right now, and there have been zero bids thus far. That might be because the opening ask is a cool $15,500. That is a lot of cash unless you are a collector, or want to race – there are many cool "man cave" bikes that can be had for a lot less. But if your desire is for a rare TZ machine, this one looks to be as clean as any that I have seen. Click the link to jump to the auction and check out all of the details. Good Luck!!
MI