RSBFS is bringing back Track Day Tuesday for this great looking Fizzer 750! The staff cannot resist motorsport exploits, and with the conclusion of both MotoGP and WSBK seasons we are already jonesin' for next season. But if participation rather than spectating is more your speed, let us regale you with a 1980s Genesis-powered, 5-valve wonder. If Yamaha is your brand – or if blue is your color – this could be your track bike!
While many a bike has been stripped of lights, bodywork and other non-essentials to produce a track-day steed, converting a street bike to a race-legal mount as blessed by a legitimate sanctioning body is a bit more difficult. Track days allow you to tape up lights rather than remove them. Track days are generally OK with a stock cooling arrangement (i.e. coolant). Ditto for stock fasteners and bodywork. Race organizations key into safety-related items that can not only be detrimental to the bike in question, but can go further into placing other competitors at risk. That means complete removal of all lights, as well as straight water in the radiator (most allow for additives such as Water Wetter, or similar). Both could cause follow on riders problems. So, too, is the requirement for a belly pan that can capture out that might leak out of the sump. All critical fasteners must be safety wired, including the oil drain plug and brake caliper fasteners. This all takes parts, work, and some know how to successfully implement.
From the seller:
1985 YAMAHA FZ750 VINTAGE ROADRACER , AHRMA AND WERA LEGAL . THE MOTOR IS BASICALLY STOCK , TUNED , MOTUL OIL , ENGINE ICE COOLANT , REJETTED CARBS WITH KN AIRFILTERS AND A SUDCO FULL RACE EXHAUST , PROGRAMMABLE CDI ,IGNITECH IGNITION, KOSO TEMP GAUGE . BRAIDED CLUTCH AND FRONT AND REAR BRAKE LINES , SUPERBIKE HANDLEBAR SETUP ,PRO GRIPS , CASE SLIDERS , POWDER COATED VALVE COVER , CLUTCH COVER , EXHAUST , WHEELS AND HANDLEBARS , FOX SHOCK , THUNDERACE SWINGARM AND FRONTEND . NEW 1 PIECE UPPER AND NEW BLUE PAINT , POR15 LINER IN THE TANK AND A NEW WINDSHIELD . FLUID RETENTION PAN . HEALTH FORCES SALE . AWESOME BIKE NEEDS A RIDER .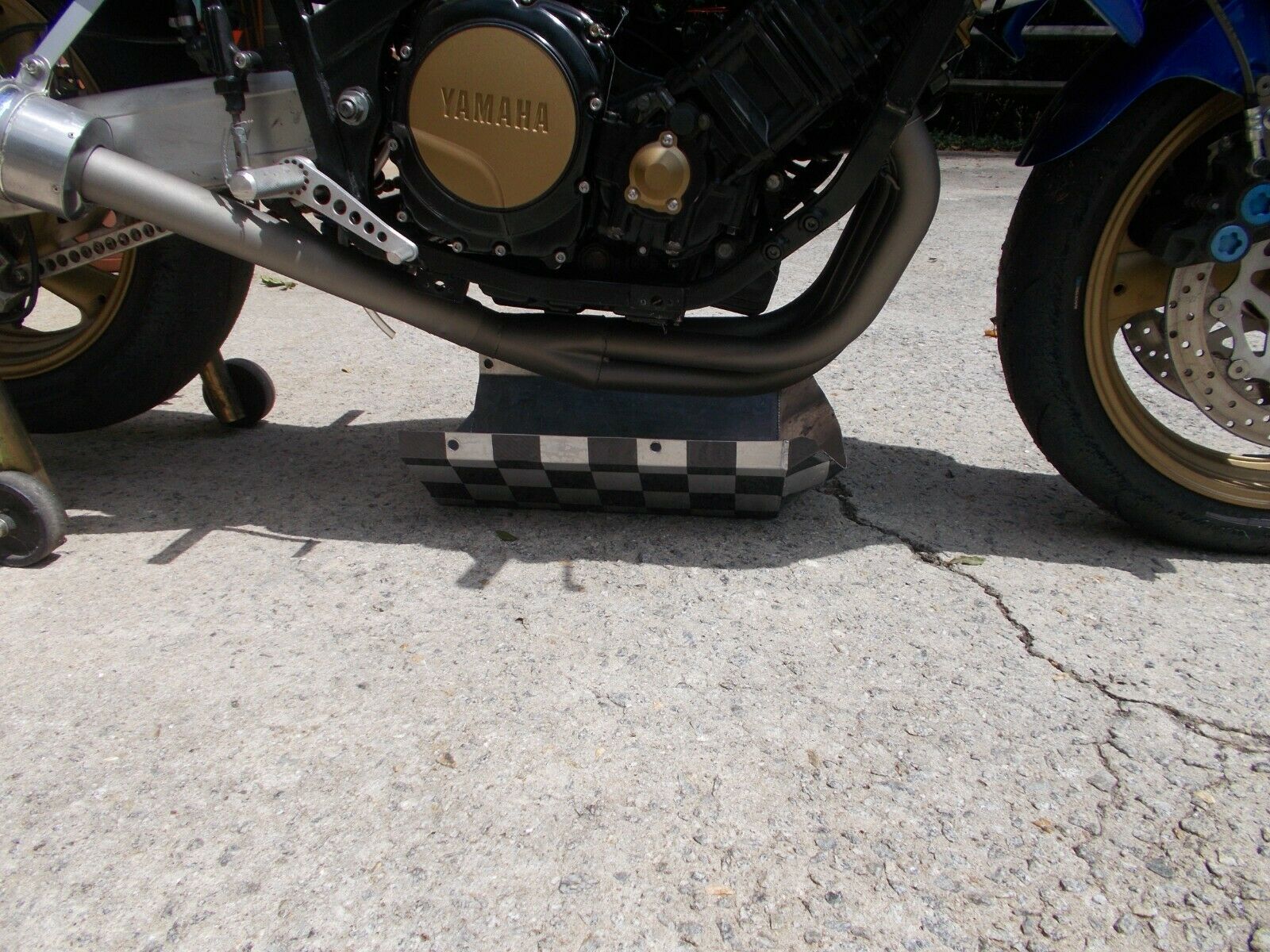 Today's example starts with the magnificent FZ750 Genesis platform, which enjoyed a heyday on track back in the 1980s and early 1990s. It has been made ready for the track via the aforementioned mods, and the suspension has been upgraded with bits based on technology closer to the current century. The motor remains (what appears to be) fairly stock, which is great for track day longevity, meaning that you can enjoy all there is of the 5-valve motor without worry about it been too high strung or ready to come apart on the next blip of the throttle.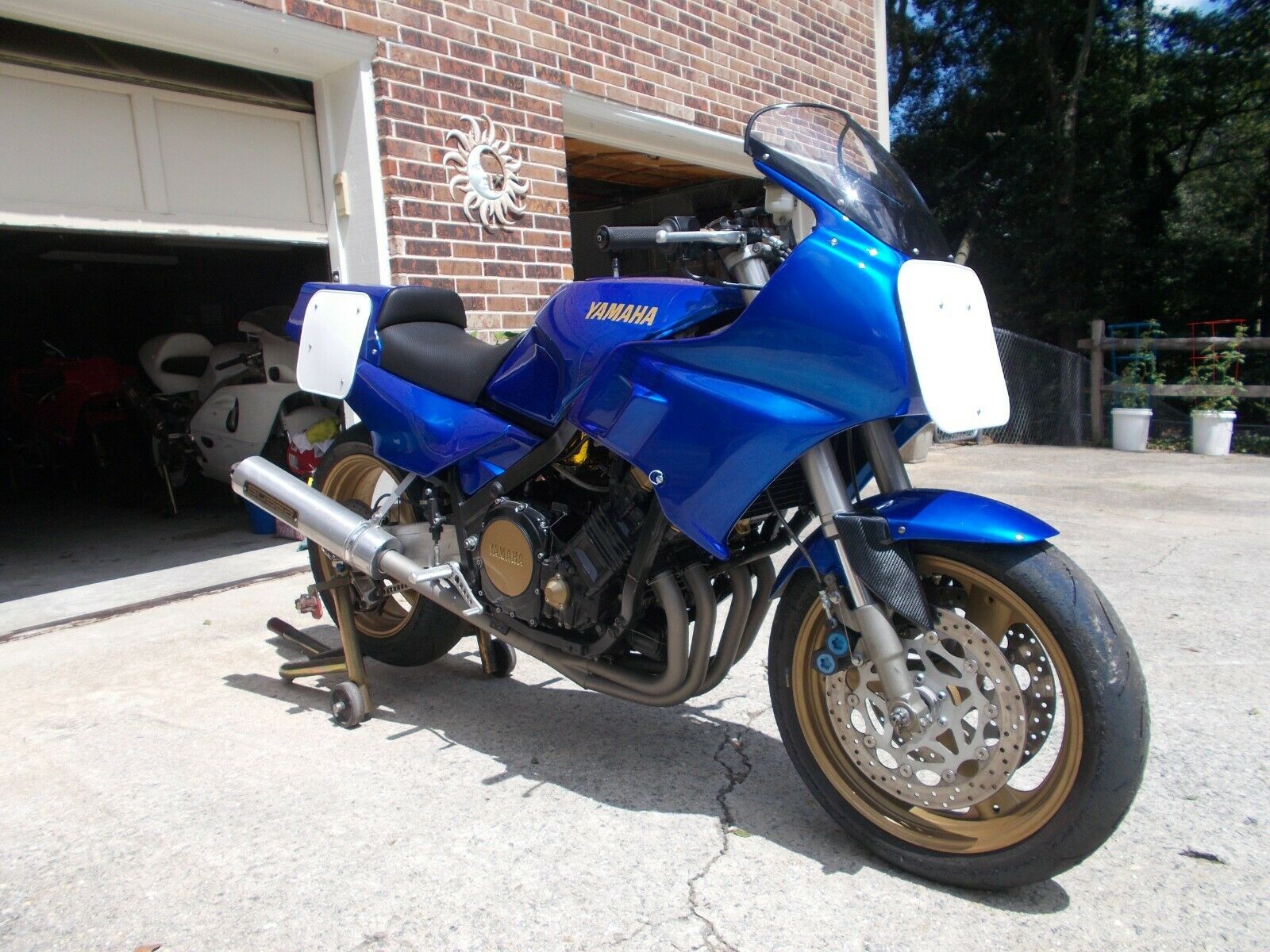 Pricing for race bikes has always been difficult. Certainly this is not a current-level Moto2 machine, but it is welcome in WERA and AHRMA events. Alternatively, this could be a purpose-built bike for track days and schools; it is focused on the track mission, and you don't have to mess with your street bike and worry about potential damage. This bike looks to be in great condition, and by all counts appears to be set up for serious fun. But few things depreciate like last year's race bike, and although the vintage series helps hold up the bottom of the market, this is still a bike from the 1980s. The seller is asking $3,700 as an opening bid, and I doubt you could convert a stock 1985 FZ750 to track ready condition like this for that amount. There are still several days left on this auction, so check out all of the details here, and then start planning your track days. Do you have a track-day specific bike in your stable? Let us know in the comments, and Good Luck!!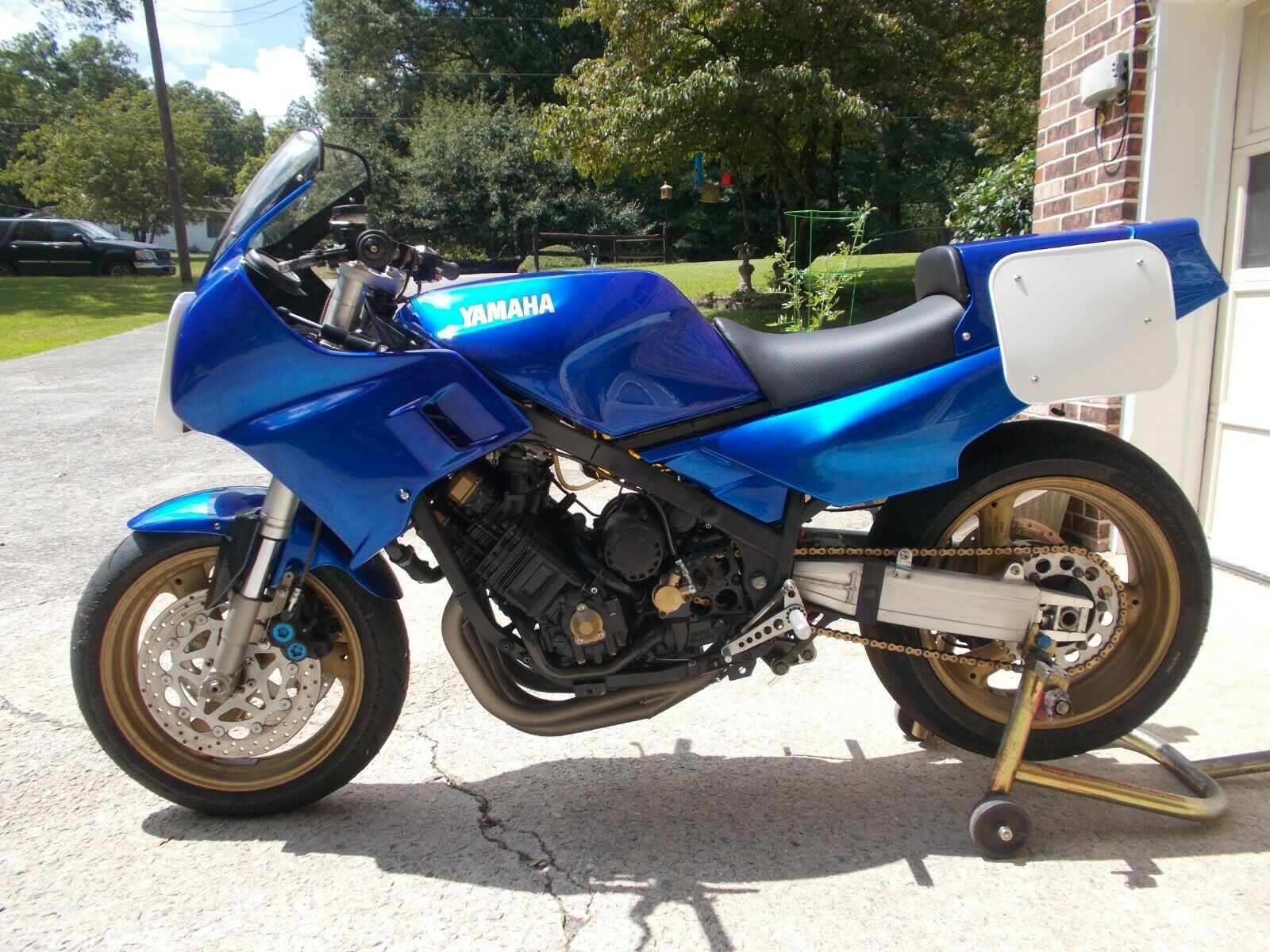 MI