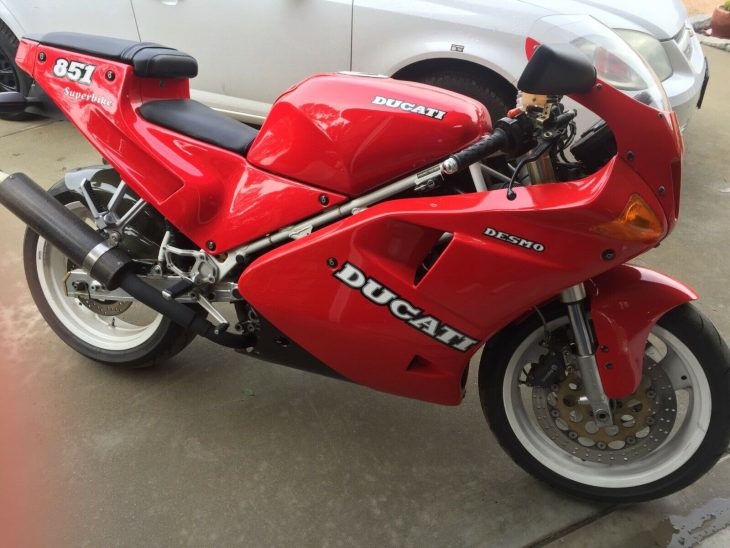 I'm not sure you can overstate the importance of the Ducati 851 to the Italian brand's position at the top of motorcycling's desirability food chain. Get past the literally and figuratively square headlight — the steel-framed 1983 dad glasses of illumination — and everything else is focused, lithe Italic sin. The 851 took a pokey, dated bottom end, stuck big pistons, four-valve heads and water cooling on and paved the way for the next 20 years of Ducati twins. Bologna shoved the resulting 100-horse mill into a chassis that only just nudged past 460 pounds wet and set about gathering up the 1990 World Superbike Championship.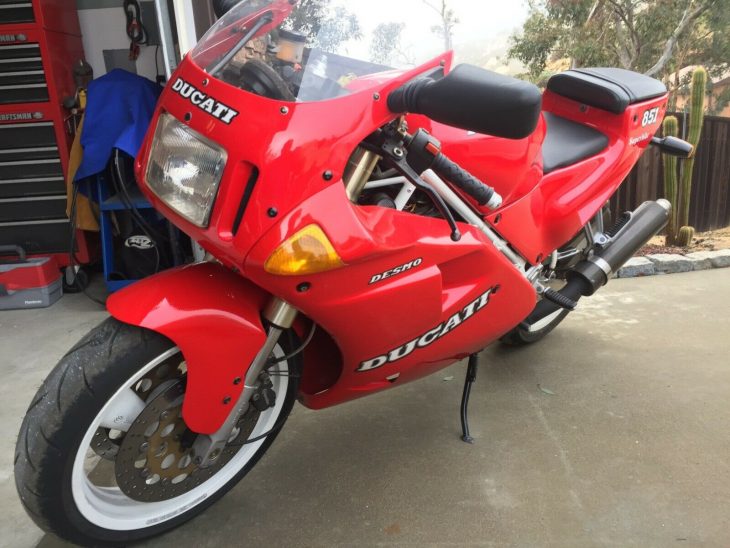 Though the family resemblance is under the skin, there would be no Ducati 916 if it weren't for the 851. As you might expect, the Ducati 851 is known for laser-precise handling, and the prodigious and immediate shove that big L-twins are known for. The beast makes its peak horsepower shy of 10,000 rpm, but that doesn't mean it's a lazy or ponderous engine. It's every bit as racy as the chassis and suspension that support it.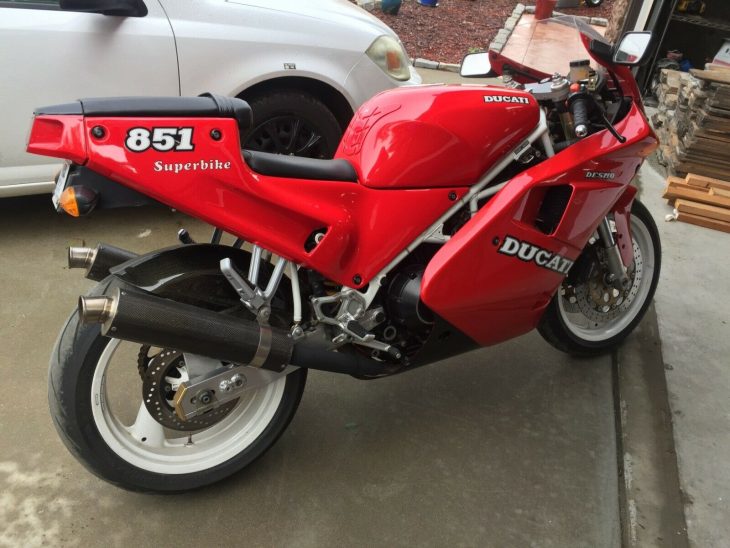 The 1991 Ducati 851 you see here appears to be in near-perfect shape, with just a small hole in the seat marring an otherwise flawless preservation. In the grand scheme of things, 1991 wasn't that long ago, yet the 851 is simple in a way that no modern machine can match. The dashboard is three dials. The body work is a thin carbon fiber skirt around a steel trellis. The paint on the front fender is so thin the weave is threatening to break through. It's perfect.
From the eBay listing:
Very nice condition 1991 Ducati 851, runs fine, had new belts a year ago, mostly stock except exhaust and rear fender hugger. Excellent paint, no damage. Tires new. All over very good +
condition. I bought it to ride but I'm 60 and cant take the riding position..otherwise I'd never sell.
Please E mail or call w questions..6193158428 Stu Thanks Have title ( clean ) in hand.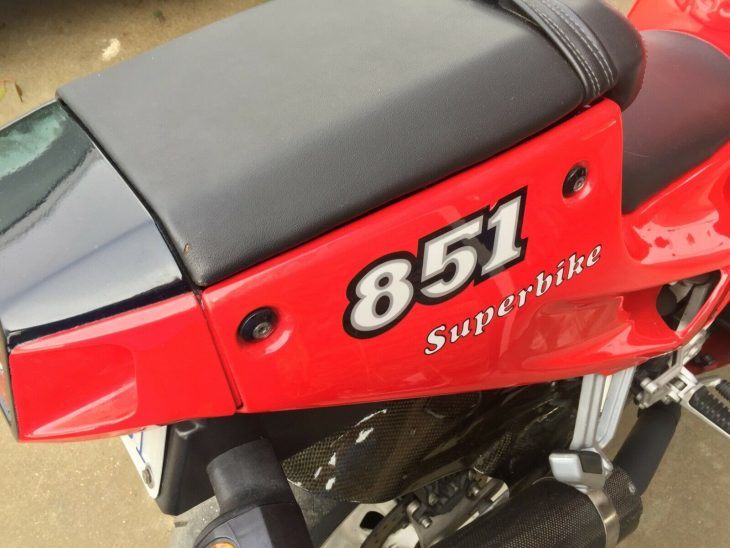 The bike has definitely seen some miles, with the clock showing 33,000 racked up in 28 years, but who can fault a guy for riding his Ducati? It does not appear to be too much worse for wear, and at $6,900 buy-it-now, it's a damn-near no-brainer.