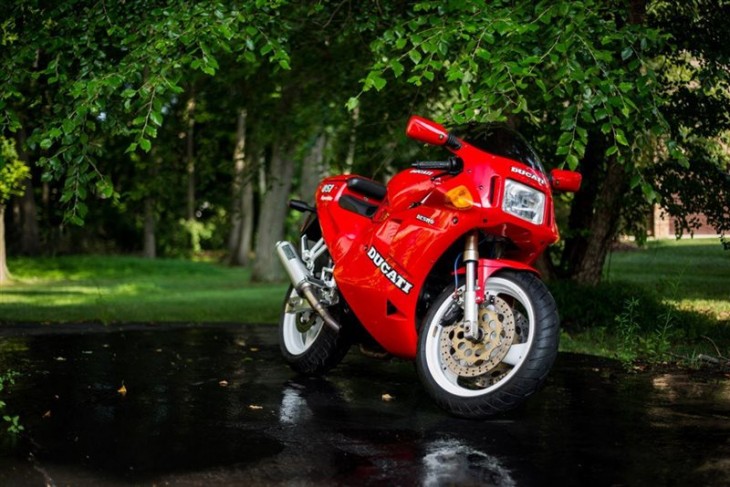 Long forgotten in the wake of the 916, the Ducati 851 and 888 have seen a resurgence in popularity in recent years, likely because they are seen as the genesis of Ducati's four-valve, liquid-cooled v-twin superbikes that may have reached its apex with the Panigale: Ducati is struggling in WSBK and there is talk of a move to a V4 format in the future, which would likely mean a V4 roadgoing superbike as well…
Ducati L-twins have always been fundamentally tough machines. Designed to handle the rigors of the track, the roadbikes were always relatively understressed, and while the air/oil-cooled two-valve engines can be tuned to make significantly more power for the track, they're still unable to compete against liquid-cooled, four-valve four cylinder engines.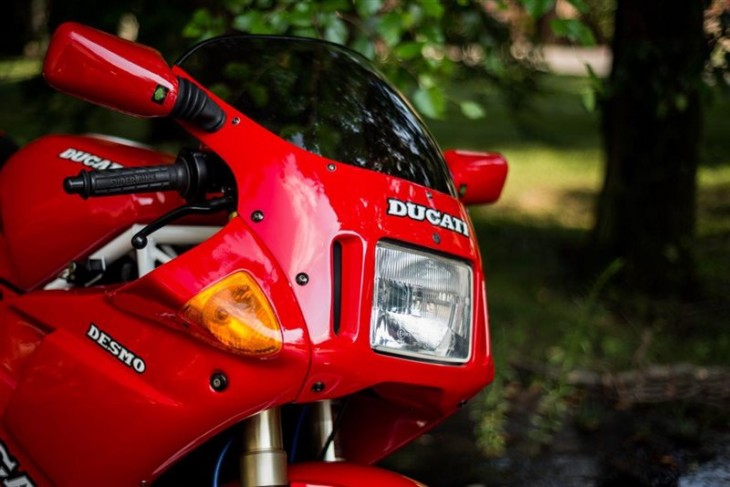 In order to stay relevant in racing and, by extension, in showrooms, Ducati needed a new bike to compete in the fledgling World Superbike Championship. The 1987 Ducati 851 was the result and while the skin was all-new and modern, it was what lay beneath that was most important. Based on the existing air/oil cooled engine, but now with four-valve heads and a radiator strapped to the front, the newly-dubbed "Desmoquattro" put out 93hp at the rear wheel along with the healthy midrange you'd expect from an Italian twin.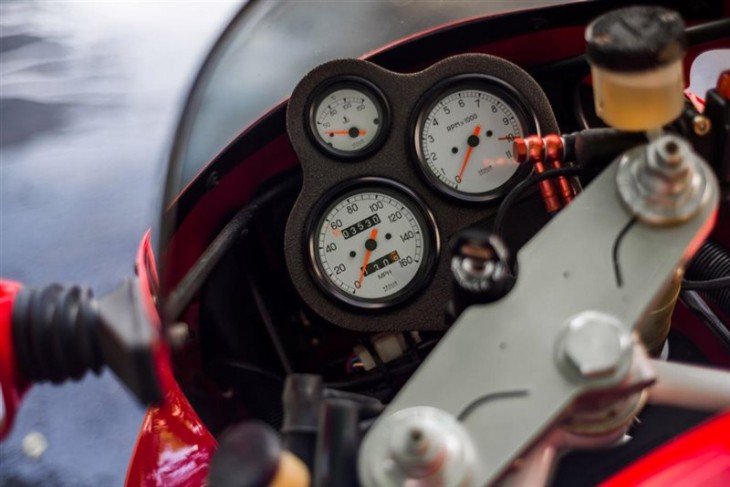 The bike was successful and quite literally put Ducati on the modern performance map, going toe-to-toe with the best Japan had to offer on track and on the road. It was followed by the similarly-styled 888 that featured, surprise-surprise, an 888cc engine, before being replaced by the significantly redesigned and restyled 916.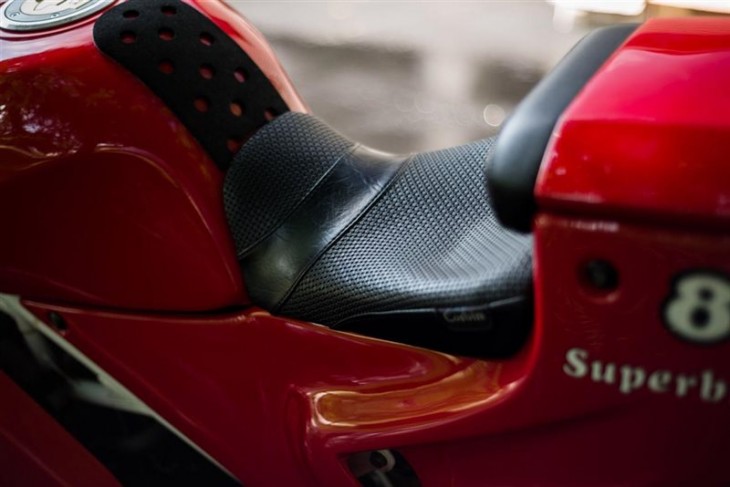 This 851 is one of the nicest and definitely one of the best-photographed bikes we've featured recently. It's a stunning, low-mileage, one-owner bike that's largely stock, other than the slick, vintage Fast By Ferracci cans, making it perfect for collectors.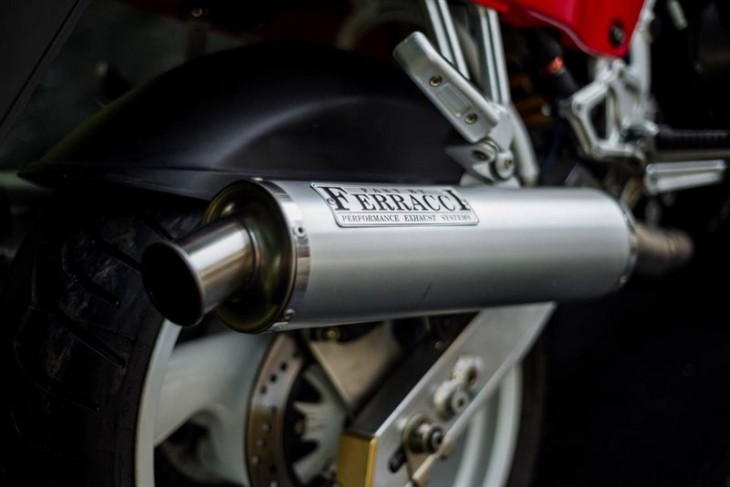 From the original eBay listing: 1991 Ducati 851 for Sale
One owner! Brand new condition!
NO Dings, NO Dents, NO Scratches, NEVER Put Down!
Fast By Ferracci Exhaust!
Corbin Seat!
Bike is new… Nothing more to say!
With just two days left on the auction, bidding has been active so far, although well below the $11,999 Buy It Now price. That's certainly big money for an 851, buy you'd be hard-pressed to find a nicer, lower-mileage example: at just 3,500 miles, this thing hasn't even seen its first valve-check yet. And you'd easily spend that much to get a shoddy example into this kind of shape. If you're looking for a nearly perfect 851 to complete your four-valve collection, this is your bike.
-tad