Warning!
This post is in our archives. Links in this post have been updated to point to similar bikes available to bid on eBay.
Every post will be sent right to your inbox every morning when new posts are made. We will never sell our list or spam you. Plus you can click links to bid or buy right from the email and skip the site entirely. Subscribe to Rare SportBikes For Sale today!
Little sportbikes like this very nice Kawasaki ZXR250 were never imported to the USA for a very good reason: there was basically zero demand for them. In other countries, licensing limitations, high taxes on larger-displacement bikes, and much more expensive fuel mean that riders don't necessarily graduate from a 250 to a 600 to a full-on literbike. In places where you're incentivized to "think small" a bike like this makes perfect sense, since it has the big-bike styling, real sportbike handling, and mechanical sophistication an experienced rider might want, all in a fun-size package.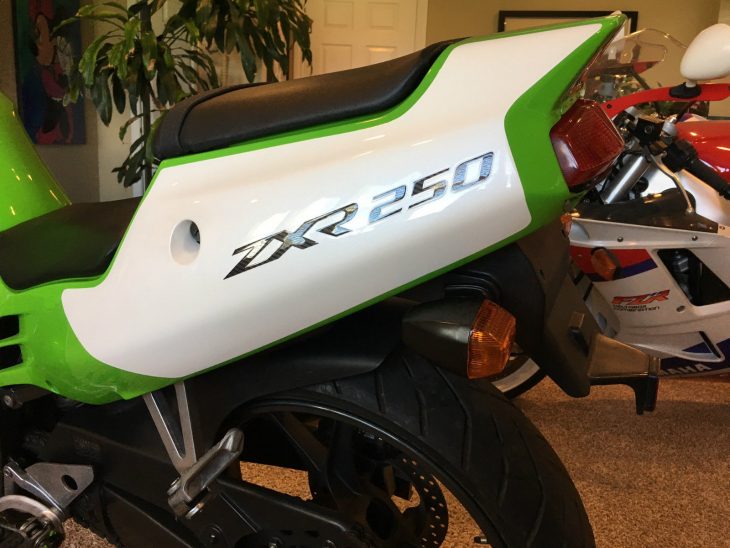 The bike was introduced in 1988 with a major mechanical and styling refresh in 1991. Displacing just 249cc, that little jewel of an engine produced a claimed 45 hp and just a sliver of torque at 18 ft.lbs and could push the 311 lb dry machine all the way to 124 mph. Obviously, the ZXR250 isn't going to offer up all that much more in the way of straight-line performance compared to something like a modern Ninja 300: you can't get blood from a stone. Or in this case, horsepower from just 15 cubic inches. And modern entry-level machines provide technology this little Kawasaki couldn't dream of. But with modern 250s mostly built around torquey singles or economical parallel twins, this inline four with its positively shrieking 19,000 rpm redline may offer more noise than actual power, but it also provides plenty of rider involvement to go with that spine-tingling sound.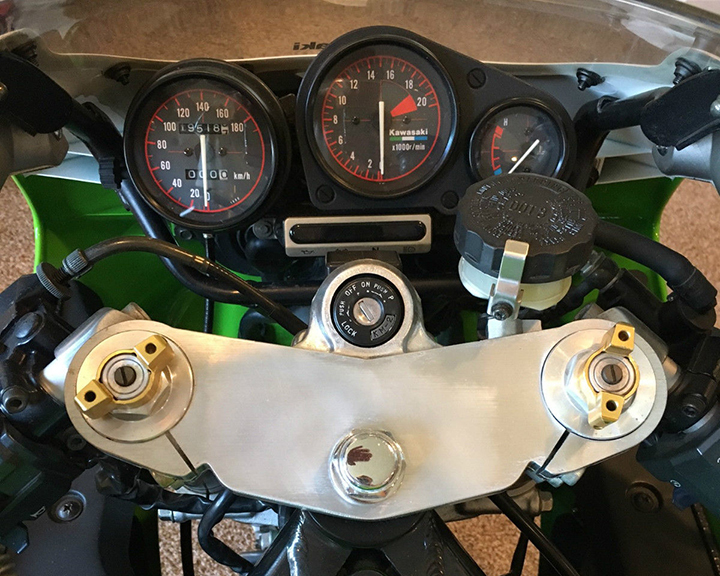 Modern entry-level sportbikes have powerplants chosen for their simplicity, economy, ease-of-maintenance, and torquey power delivery so new riders can focus more on riding and less on shifting gears to chase insane redlines. So obviously, a carbureted inline four-cylinder will require much more effort to maintain and more skill to ride effectively, but I expect fans of small sportbikes know exactly what they're in for with a bike like this. Today's example has had a few miles roll under the wheels, but looks from photos to be in exceptionally good condition. I prefer the earlier style fairings with twin round headlamps, but that's simply a matter of taste. You certainly can't argue with the condition of what's on display here or those very 1990s HVAC hoses leading to the airbox…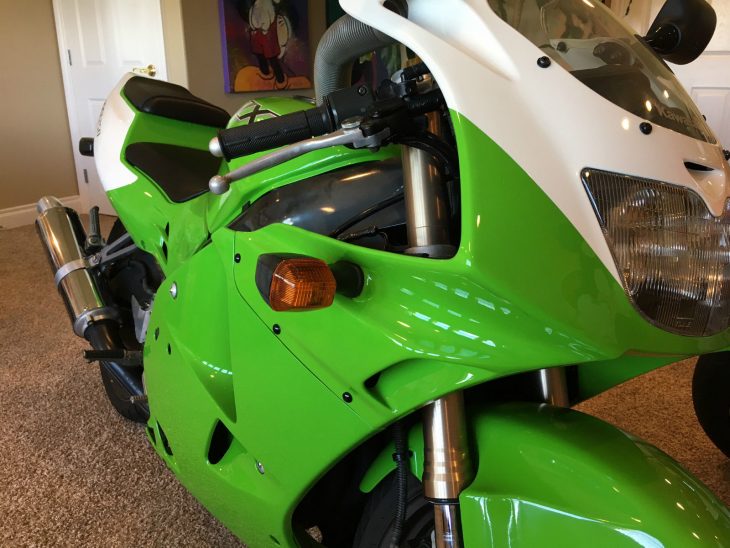 From the original eBay listing: 1994 Kawasaki ZXR250 for Sale
Up for your consideration is a RARE MINT CONDITION low mileage 1994 Kawasaki ZXR250 with 19,518 Kilometers (12,127 miles). It is in mint condition and has new battery, Kawasaki filter & engine oil, new coolant flush, new brake fluid, new spark plugs and original air filter was serviced. This ZXR250 isn't your typical Ninja 250 that was sold here in the states. This ZXR has an inline four cylinder engine that revs to a 19,000 redline. In my opinion, its one of the best bikes you can ride on a twisty road. Even though this ZXR250 is completely stock, it comes with an extra carbon fiber aftermarket slip on muffler included in the sale.

When we received the bike, It was taken apart and cleaned and inspected along with the full service. We noticed that the bike has been very well taken care of over the years. You can tell it was loved as a child, lol. The bike runs and rides like the day it was new. Would make a great addition to any collection. This ZXR250 comes with a clean Utah title in my company name that will be presented to the new owner.
Bidding is up just past $3,000 with several days left on the auction. Interest in these little machines seems pretty high when they come up for auction, and several CBR250RRs have been featured on this site recently. They offer good handling and great looks, but very modest power, so I think you're mainly buying these for the novelty, that insane and very accessible redline, or as a Kawi completist. There are definitely more economical ways to sportbike, but fewer more stylish.
-tad