0 Mile 1985 RG500 !!!!!!!
My days at RSBFS may be numbered,  this is another stunning find from RSBFS reader Chris in Australia.  If he keeps up with finds like this I might lose my corner office and prime parking spot here at RSBFS HQ.  On to the bike.  What can you really say except "wow"?  Some Aussie has had this baby sitting in his house for close to 25 years.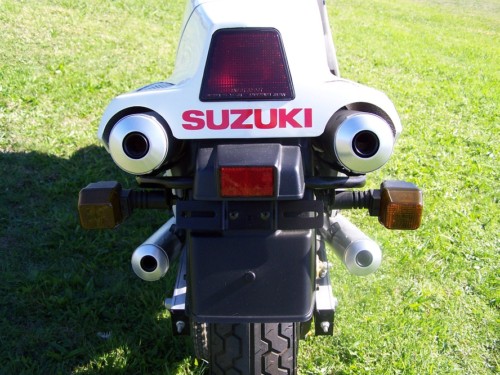 Let's cut to the chase.  The bidding is active, the price is high and reserve has not been met.  As of this writing the auction had been bid up to $29,700.  I am going to watch this auction in aw and with a gin and tonic in hand to calm the nerves.  For your reference, ultra clean, low mile, titled RG's  have sold in the $15,000 range here in the United States.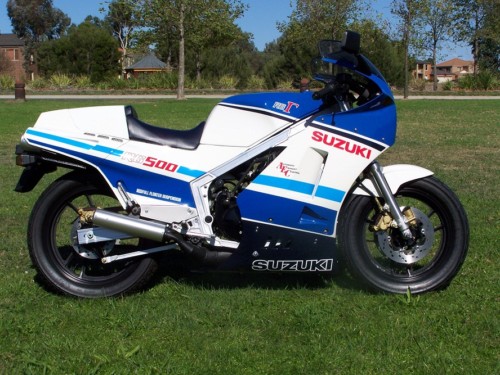 A bike like this isn't about price or deals, is it though?  This is the rare chance to complete a collection and tell all your friends you have a 0 mile RG500.  Could anyone possibly buy this bike and ride it?  How about slapping some updated wheels and suspension on it?  No?  How about stuffing the engine into an RGV250 chassis?  I didn't think so either.  This thing will never see pavement.  I wouldn't be surprised if you were bidding against a museum or two.  25 year old, iconic bikes with 0 miles look good anywhere.
Auction details:
Suzuki

RG 500,

1985 Model,

Brand New…

Never Started…

Taken Straight From Crate To Lounge Room By Me..

Pre Delivery Never Done,

(not much more to say really)

(It Is What It Is)

All Genuine Interest Can Contact Me Through E-Bay,

  

Shipping World Wide Could Be Arranged
What have I learned today?  A couple of things:  I need a higher paying  job and those Aussies are hiding some real gems. 

IK