BMW developed and supported the Boxer Cup series in the 2000's to showcase their R1100S, and had a special edition Boxer Cup Replika available toward the end of the run.  Special livery, suspension and components set the editions of 300 apart from the normal -S.  This Jersey native is spotless with low miles for a Beemer.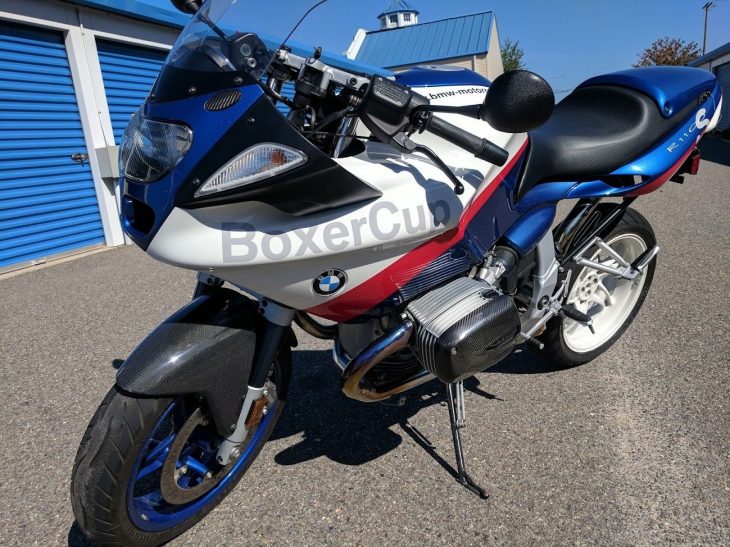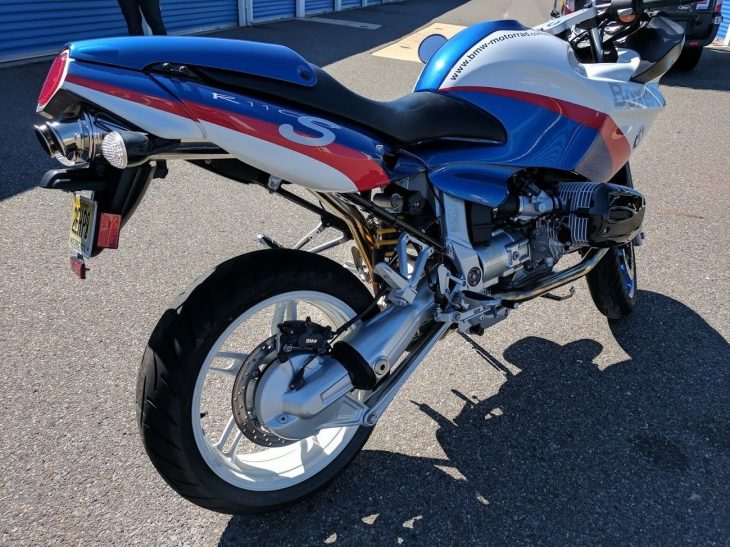 Using BMW's well-known 1085cc twin, the R1100S has 98 hp available, with Bosch fuel injection and dual catalysts keeping everything legal.  The "Cup" used extended fork tubes and shortened Paralever torque arm to provide additional lean angle for the track.  Laser provided the dual underseat exhausts, and other Replika parts included a slightly lower 6th gear, 5-1/2 inch rear wheel, carbon head covers, and pillion seat cover in body color.
This BCR looks very nice indeed, without even the usual right boot scratches on the seat cover.  Not sure about the whereabouts of the lower fairing, or as BMW likes to call it, the engine spoiler, maybe home in a box.  Nothing in the way of upgrades or options seen or claimed, in the eBay auction:
2005 BMW R1100S Replica of the Boxer Cup BMW racing bike
Only 1 of 200 built in perfect condition
11,000 Miles
No Reserve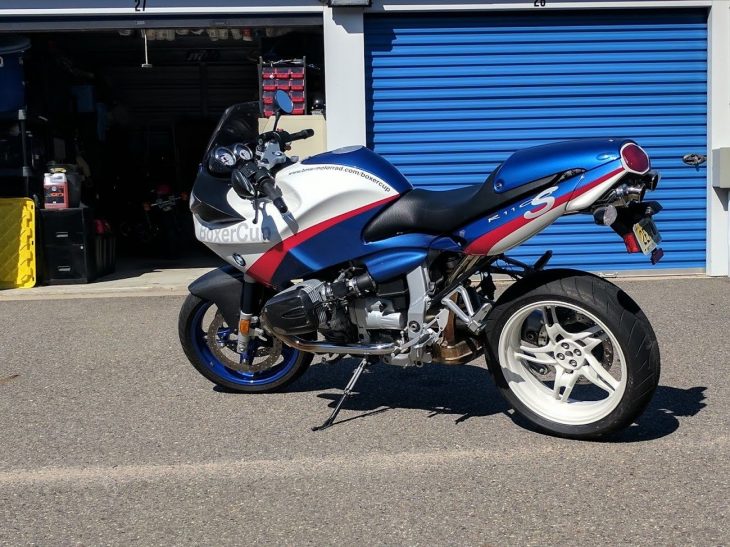 Time didn't stand still for the R1100S and it was soon eclipsed by the R1200S, HP2, and of course the S1000RR and its special editions.  But it was a re-introduction of the -S for BMW, powerful and neutral handling if not light weight.  The Cup ran from 2001-04, sometimes in support of the GP or Daytona, and sometimes an endurance race of its own, and has been re-incarnated this year on the R nine T.  At least on a more technical circuit, the original BCR would likely dance away from the newer machine...
-donn