Yeah, I drove into the ultra plush RSBFS offices in my Suzuki Samurai listening to New Order but that doesn't mean we are stuck in the late 80's/early 90's here at RSBFS.  This 2012 American made beauty is one of 100 ERB 1190RS's and only a few of those were done as Carbon Editions.  The Carbon Edition is a $4000 upgrade over the standards $39,999 price tag.  For that price tag you are getting a bike, once race tuned, that was a regular top five finisher in AMA racing (well, there is that part of actually having someone skilled enough to twist the throttle too).
Can someone explain why I don't hear about Erik Buell in the non-motorcycle media?  Why is his story not on CNBC or featured on Money.com?  He definitely got the ass end of the American dream working with Harley Davidson.  The good news is it looks like has come out the other side in good shape and building for the future and maybe his best motorcycle to date.
If you'd like specs, info and  colors click right here for the EBR website.
Enjoy some American motorcycle porn.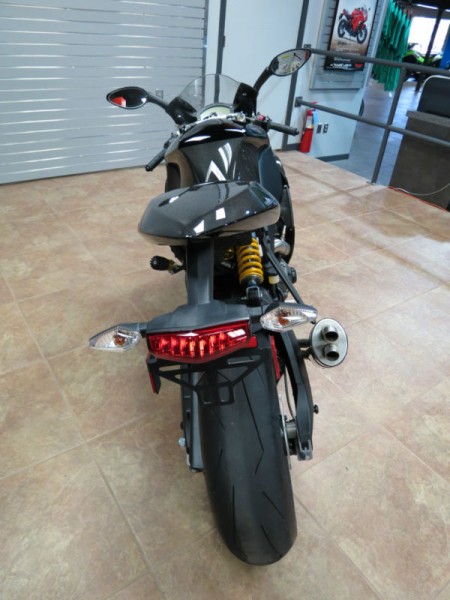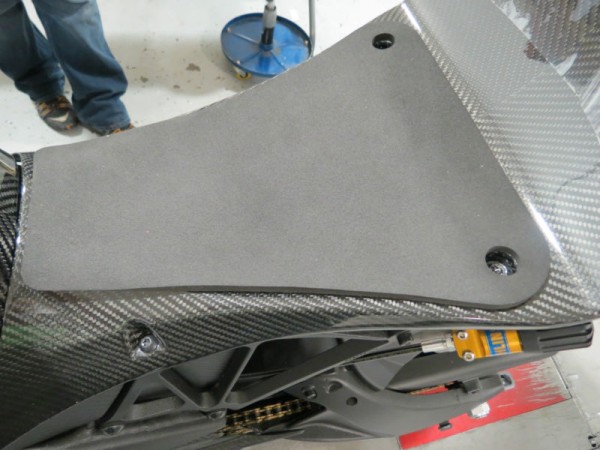 That says race bike and sore butt.
Somebody at EBR remembers two strokes.  This is all ditched on the race bikes.
I guess with only one disc you better keep it cool.
We all know carbon isn't cheap; the asking price is $44,995 which is basically MSRP.
You can see the listing on eBay right here.
Ian