The Same,  Only Different:  1993 Kawasaki ZXR750R M1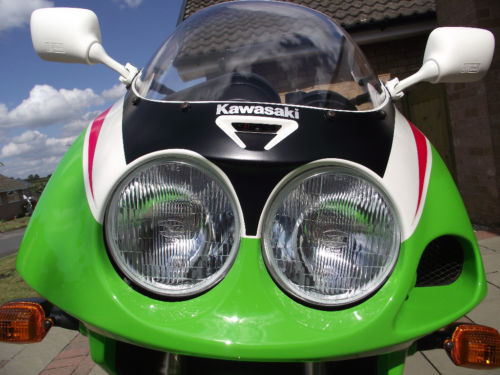 I never get tired of them.  We've all seen our share of ZXR750R's but I always take a second look when I see them wrapped in this bodywork.  That bodywork reminds me of what I think are some of the most exotic race bikes ever built:  the endurance and TT-F1 bikes of the 1990's.  Pick your manufacturer, they were all one off specials.
If these two don't do it for you I don't know what will.  In these cash strapped times with  production based rules these bikes are a distant memory.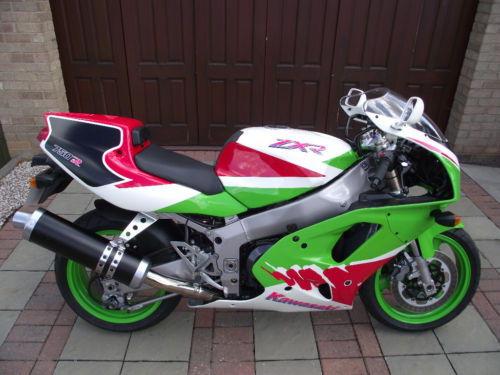 Someone in the UK has been hiding this one away.  It has seen only 1165 miles of pavement!  It had been stored since 1994.  The current owner had a full service done on the bike and it is road worthy.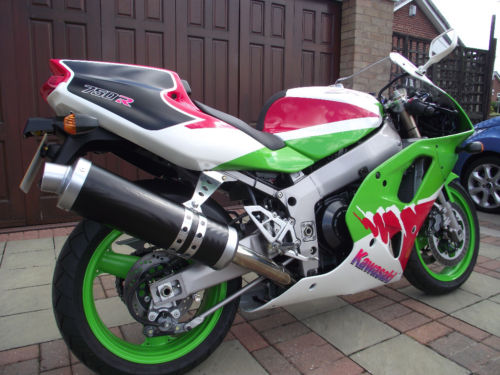 It might have a German accent.  It is a UK spec bike but was sold to someone in Germany before being brought back home.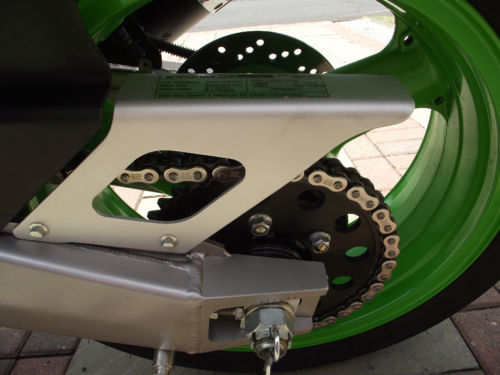 Boring photo but I think it proves the point that this thing is mint!
1993 was the first year of ram air on the ZXR.  I knew the RR had the adjustable swing arm pivot but did not know you had to have some race kit parts to actually adjust it.  This one is nice enough that I hope the new owner keeps it absolutely stock.
The asking price?  $16,144 to us in the New World.  That is,  until the dollar tanks even more.  Peso, here we come.  Has anyone seen one with this bodywork running around in the states? I sure haven't.  To add it to your collection click here.
Ian