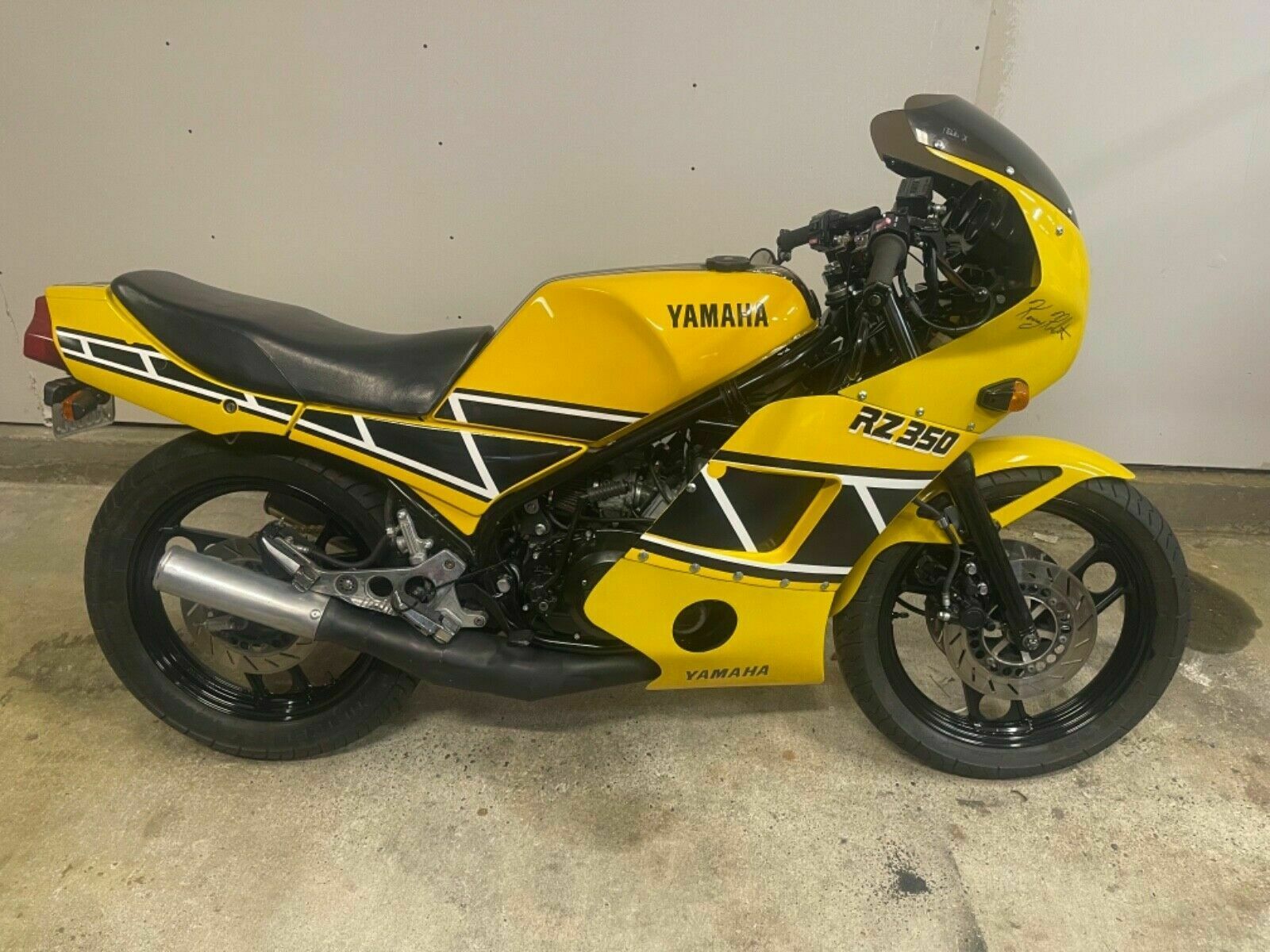 In an earlier post, RSBFS Staff Writer Donn notes: Hardly a week goes by that a new RZ350 doesn't pop up these days! I would like to take this opportunity to upgrade that statement considerably. Because today we have a double RZ350 Friday (take two – they're small)! Forget Friday the 13th. This is Friday the RZ350th!
This particular RZ shows very differently than the 1985 model posted by Donn HERE. This RZ seems to have a bit less info, and a potentially greater number of unknowns. It is clear that it has experienced some modifications along the line, from Airtech bodywork to updated expansion chambers, bar end mirrors, a complete replacement top end (with YPVS delete), and what appears to be some minor rash on the right-hand side case. But it is a RZ after all – and remains very popular with readers and riders alike. There are pristine, museum-style offerings that go for big, big bucks, ridden and hot rodded bikes that go for elevated prices, and then there are the bottom feeder bikes that have been used up, abused often and offered at a ridiculous price. This particular example feels more like the middle tier – modded and used, but presentable – and is pretty close in pricing to the 1985 example posted by Donn earlier today.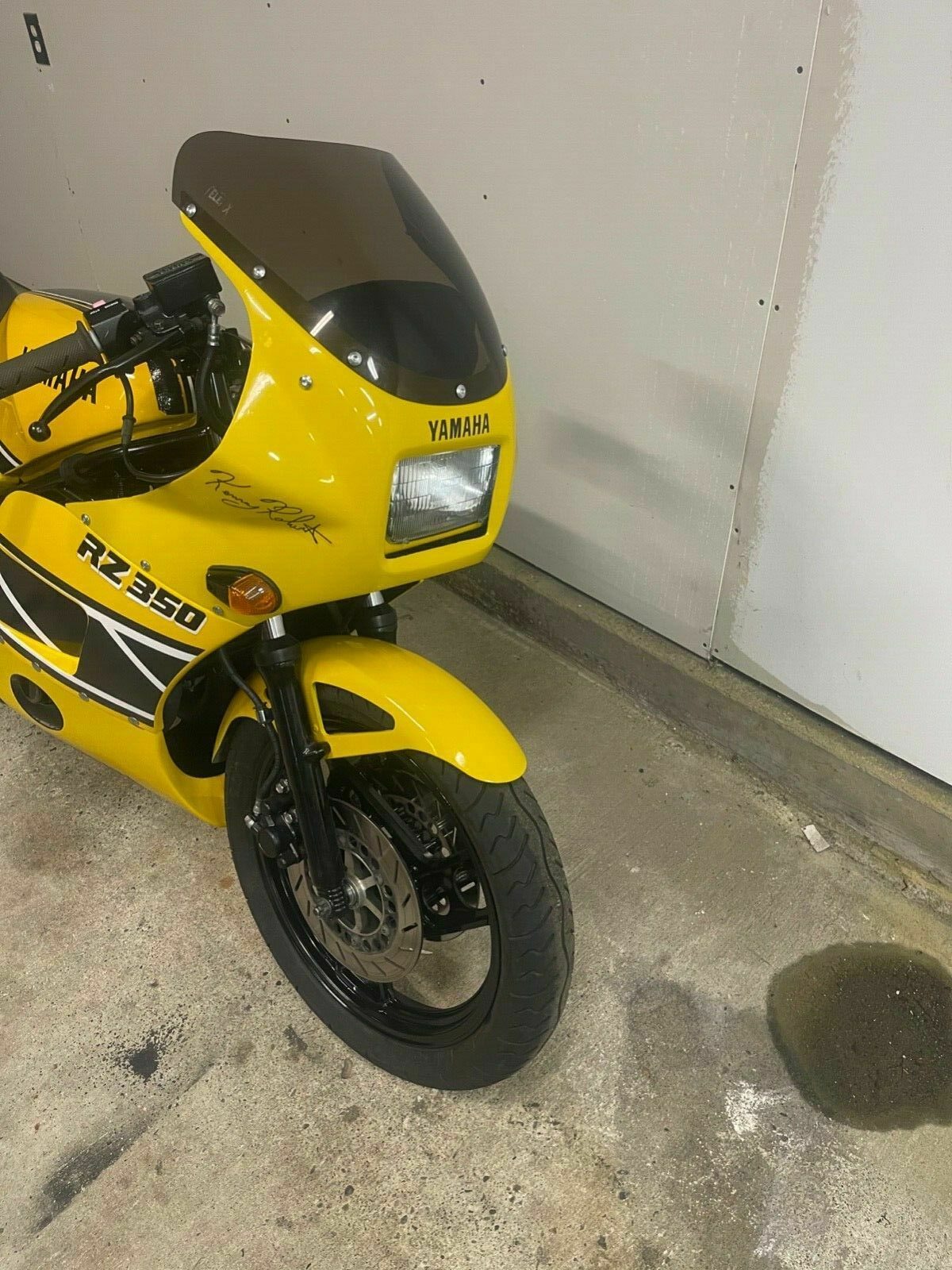 From the seller:
This 1984 Yamaha RZ350 is an original. The owner has had it for 5+ years. The vehicle runs great and is mainly used for weekend rides.

Bike has had a small restoration. Frame and swing arm have been powder coated. All new seals in components forks, front brakes, front master cylinder, etc. Has Airtech full fairing kit. Does not have YPVS anymore currently has a banshee top end. I do not have any of the original parts. Thanks for looking.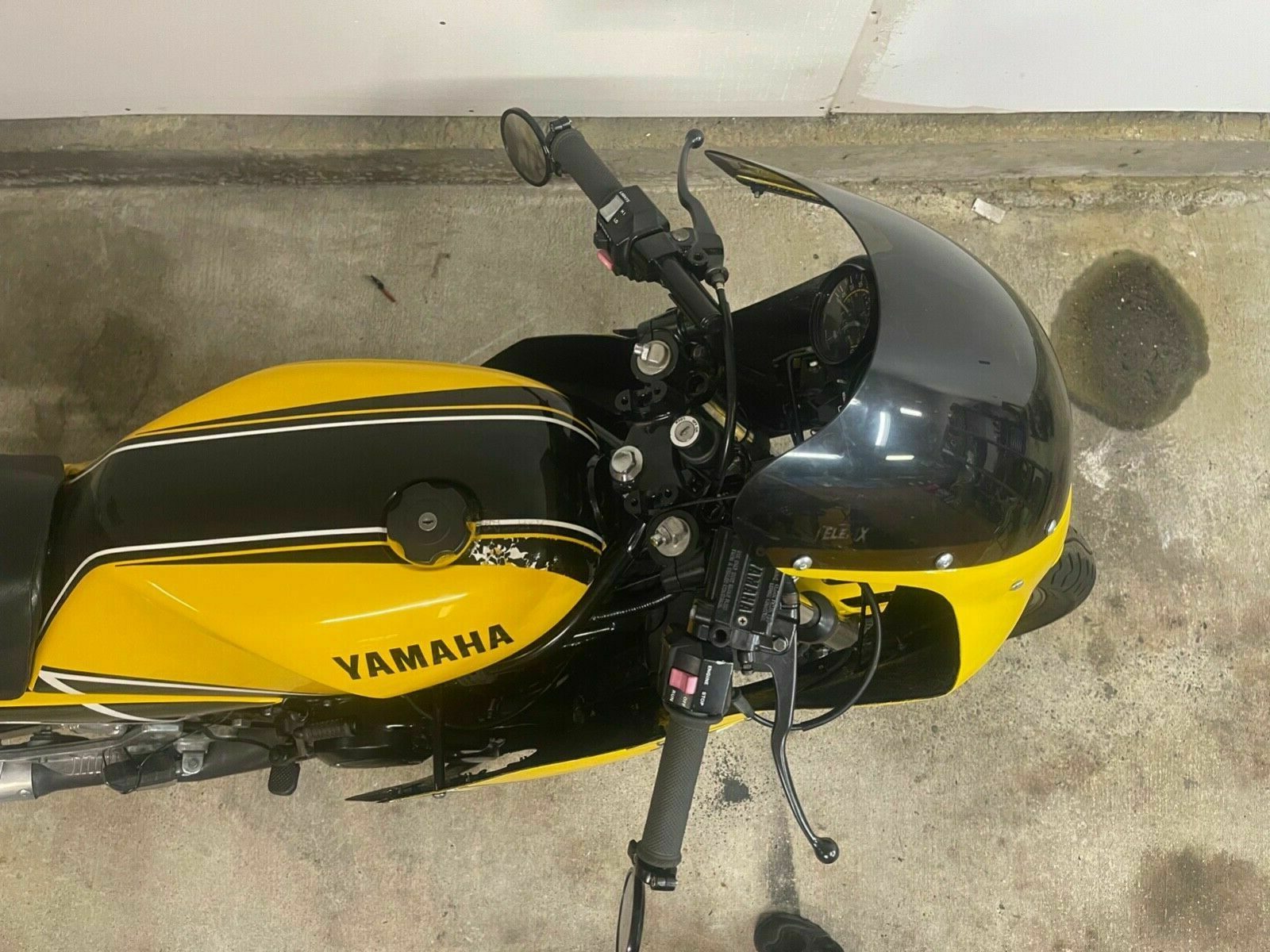 The seller has included the following walk around video of this particular bike. I am not exactly sure why one of the foot pegs is zip tied up out of the way, but otherwise the video shows a clean – but modified – RZ350:
Regardless of condition, RZ350s are hot property. That value is increased as the weather turns to a point where riding is possible around the country, and we are all itching to grab our leathers and hoon. And while we always recommend collectors purchase the best example they can find/afford, the truth of the matter is the RZ will always be in demand; even questionable bikes are fetching absurd prices. We do not see that changing at all in the future, except the prices are likely to be even higher. These are fun machines that really wail, they strike a pose very well in parking lots for bike night or cars and coffee, and are reasonably reliable given the volatile nature of two strokes. You can check this one out here as a compare and contrast – this is a great time to be in the RZ market!!! Good Luck!
MI