The Racier RS:  1998 Honda RS250
While most of us our quite content to motivate around a track on an Aprilia RS250 there is a much racier RS out there for the adventurous.  Without connections to the factory:  this (or a TZ250)  is about as close to a GP250 ride as you are going to find.  While TZ250's are fairly common you don't see a Honda RS250 for sale all that often.  This one is being offered for $7,500 or best offer.
How can technology from 1998 look like it should be kicking ass this year?  It will be painful to call these vintage bikes.  I know it is an injustice to the bike but I could put it on a stand and admire it everyday.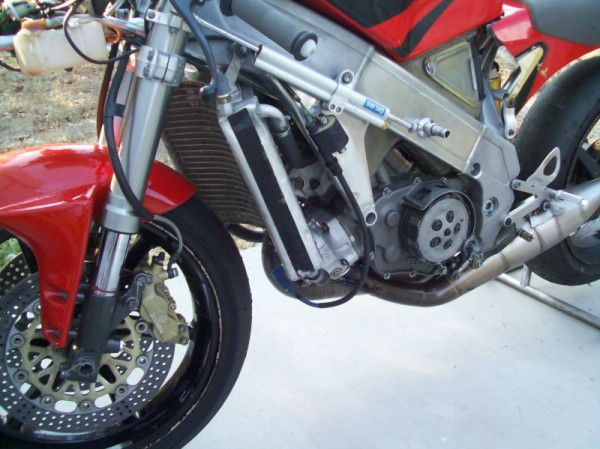 I  don't know enough about the RS's to know how much here is standard or what is kitted up.
Lets let the seller explain:
1998 Honda RS 250 GP bike. I purchased this bike three years ago or so and have yet to do anything with it so I am looking to sell it. I have installed new Dunlop slicks on it, podwer coated the wheels gold, new factory Honda clutch, replaced throttle cable, clutch cable, radiator hoses, radiator cap, and brake hoses. The bike has an Ohlins rear shock and steering dampner, modded carbs by Ian E, aftermarket pipes w/carbon fiber silencers along with some mild port work. The bike is ready to race! I have a few spares including another new clutch (Barnet), two pistons, and some rear geraing.  I will drain all fluids crate it and have it ready for your courier to pick up.This is a race bike,there is not a title.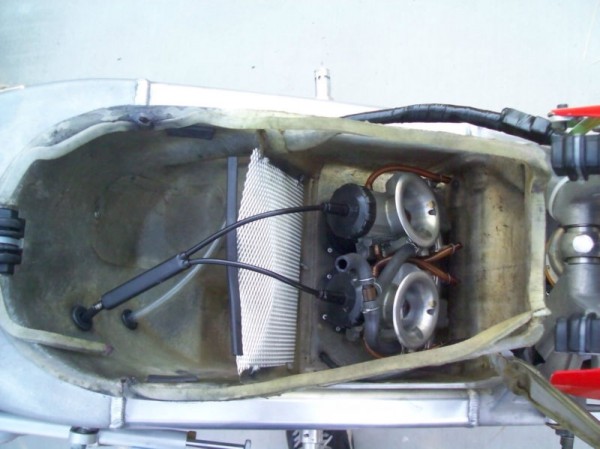 A nice sealed air box to gulp lots of cool, clean air.  I bet with some searching you can find some leftover HRC goodies for her.
You can find the bike on Ebay here.
Ian