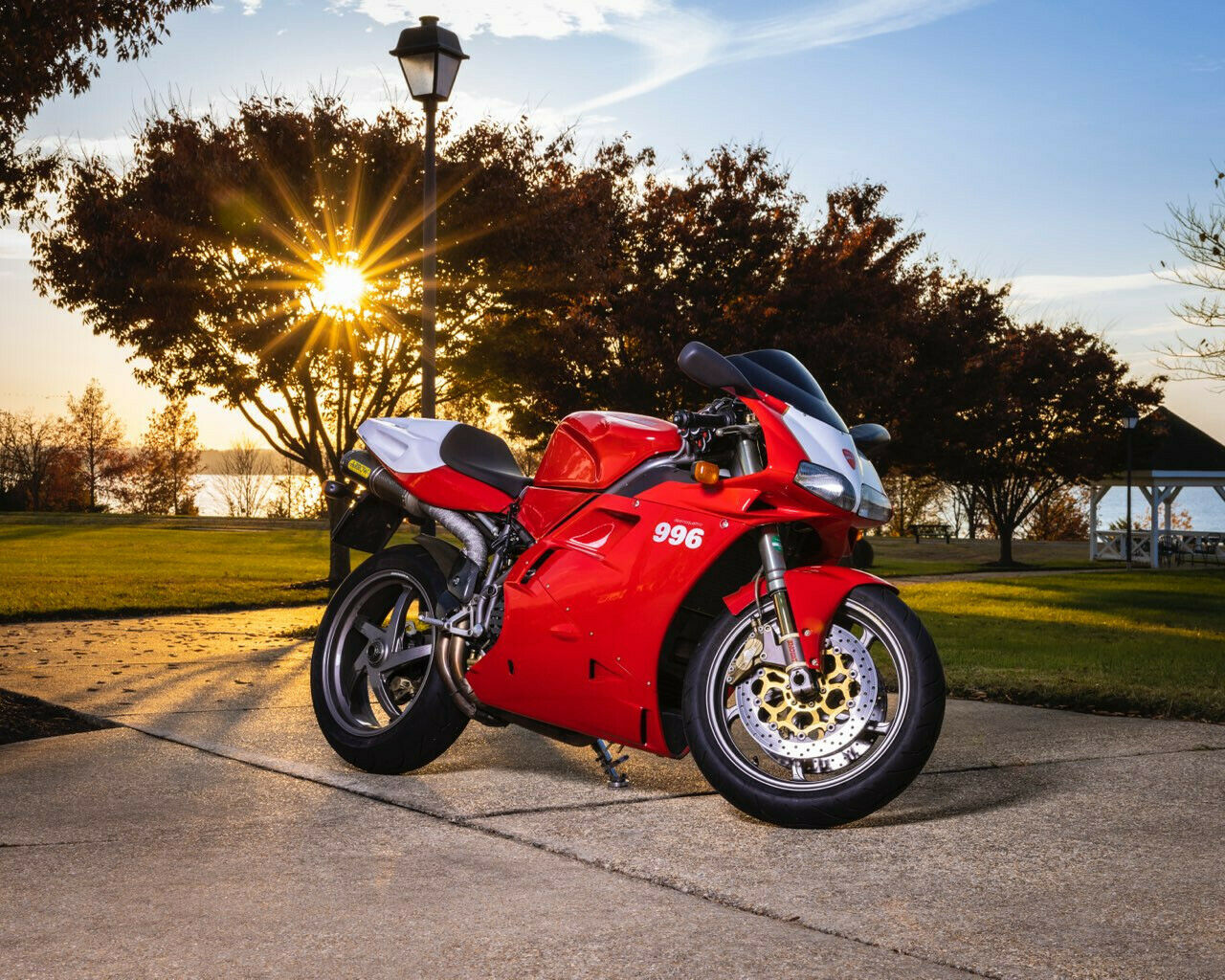 The Ducati 996 was the follow-on act to the stunning 916. Instead of a sophomore slump so often seen after a runaway hit, the 996 was a tasteful evolution – both more elegant and more ferocious than the original. The bump in displacement helped the 996 make better headway in WSBK, with Troy Bayliss winning yet another Ducati championship. At the dealership, the 996 was a flagship bike drawing in the crowds – and their wallets. The 916 might have been a hard act to follow, but the 996 was right on target.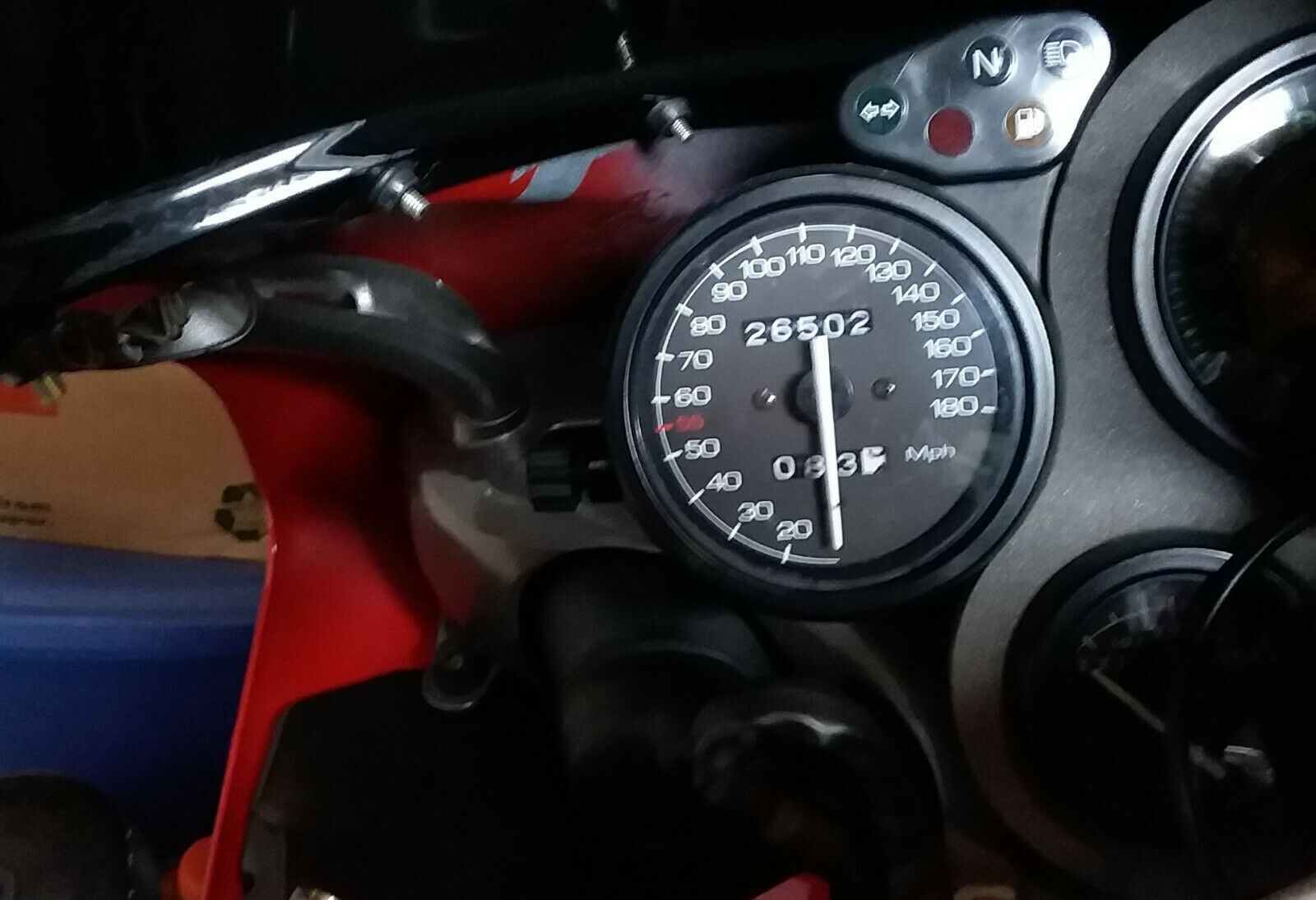 From the seller:
Model Year 2000 Ducati 996 Monoposto. Well cared for. Red with only 26,600 miles. Pirelli Diablo Rosso II front 120/70 ZR17 and 180/55 ZR17 rear tires at 24,943 miles. Ohlins fully adjustable rear shock and Ohlins adjustable steering damper. Arrow carbon fiber mufflers with Ducati Performance Eprom. 520 chain & sprockets, 14/39 ratio with AFAM quick change rear sprocket carrier. New cam belts at 24,376 miles. Electraeon start in neutral with sidestand down modification. Shorai lithium battery. BMC in-airbox air filters.

Original owner's manual, shop manual, Ducati certification of authenticity, Pit Bull rear stand, and spare key come with the bike.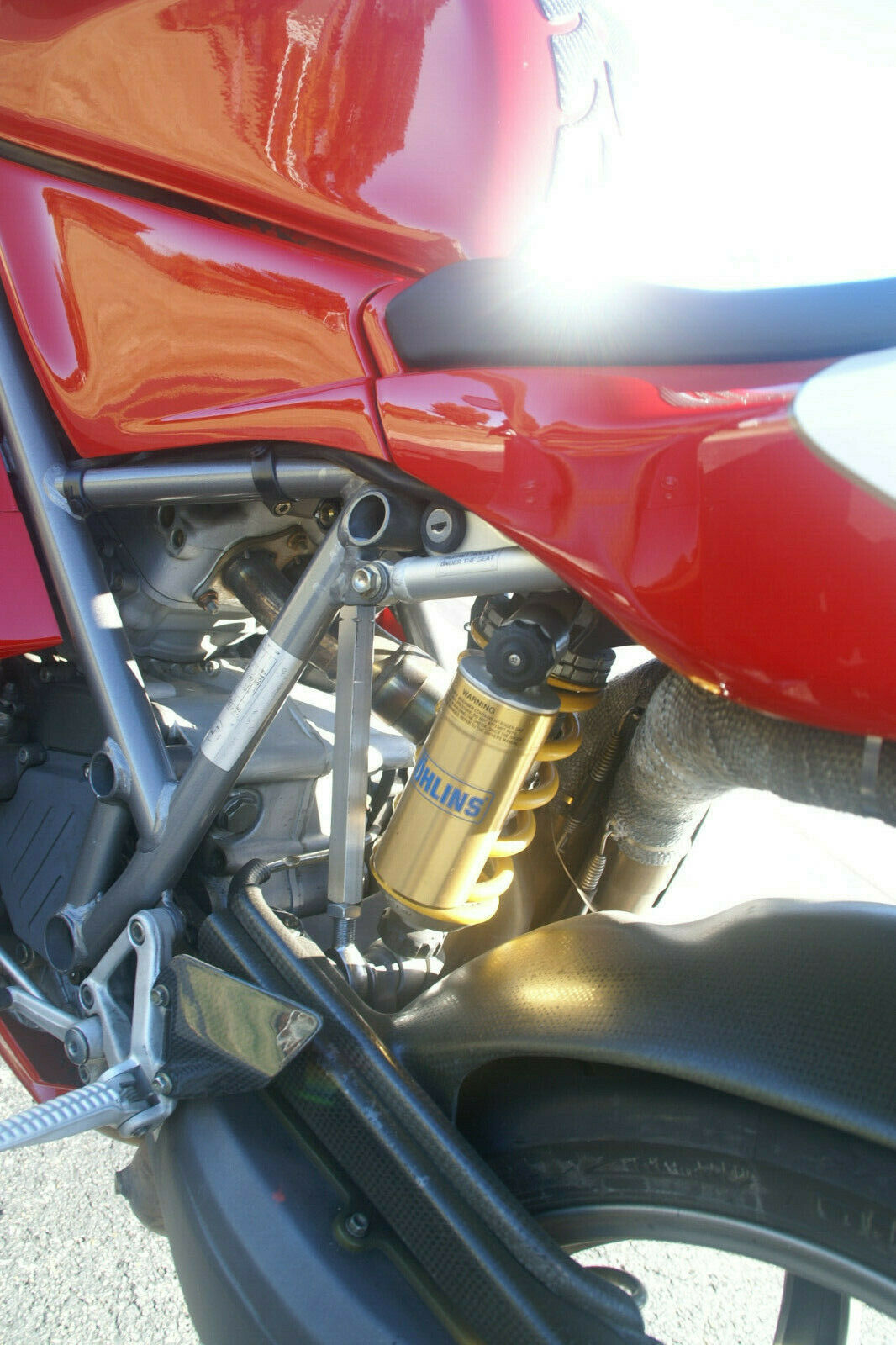 More from the seller:
Bike is lowered approximately 24 mm front and rear due to my short (28") inseam. Rear strut length can be adjusted to restore stock ride height. Adjustable side stand to accommodate lowered ride height. Rear adjuster strut and adjustable side stand by Soupy's Performance. Stock rear strut and side stand come with the bike.

Great iconic bike in remarkable condition.
This beautiful example of the 996 has some miles under the oil pan (26k+), and has seen some slight modifications. I spy with my little eye a smoked windscreen, Arrow carbon exhaust, vented clutch cover, and Ducati performance Eprom. Some of the other mods are practical for those shorter of stature. The 916/996/998 model series can be a bit taller than some riders expect. That leads to some tippy-toe moments in parking lots and at stop lights. The seller has made some non-destructive mods to help alleviate the seat height issue through a shorter rear strut rod – which also necessitated a shortened side stand. Both stock units are included in the sale to bring that aspect of the bike back to showroom fresh.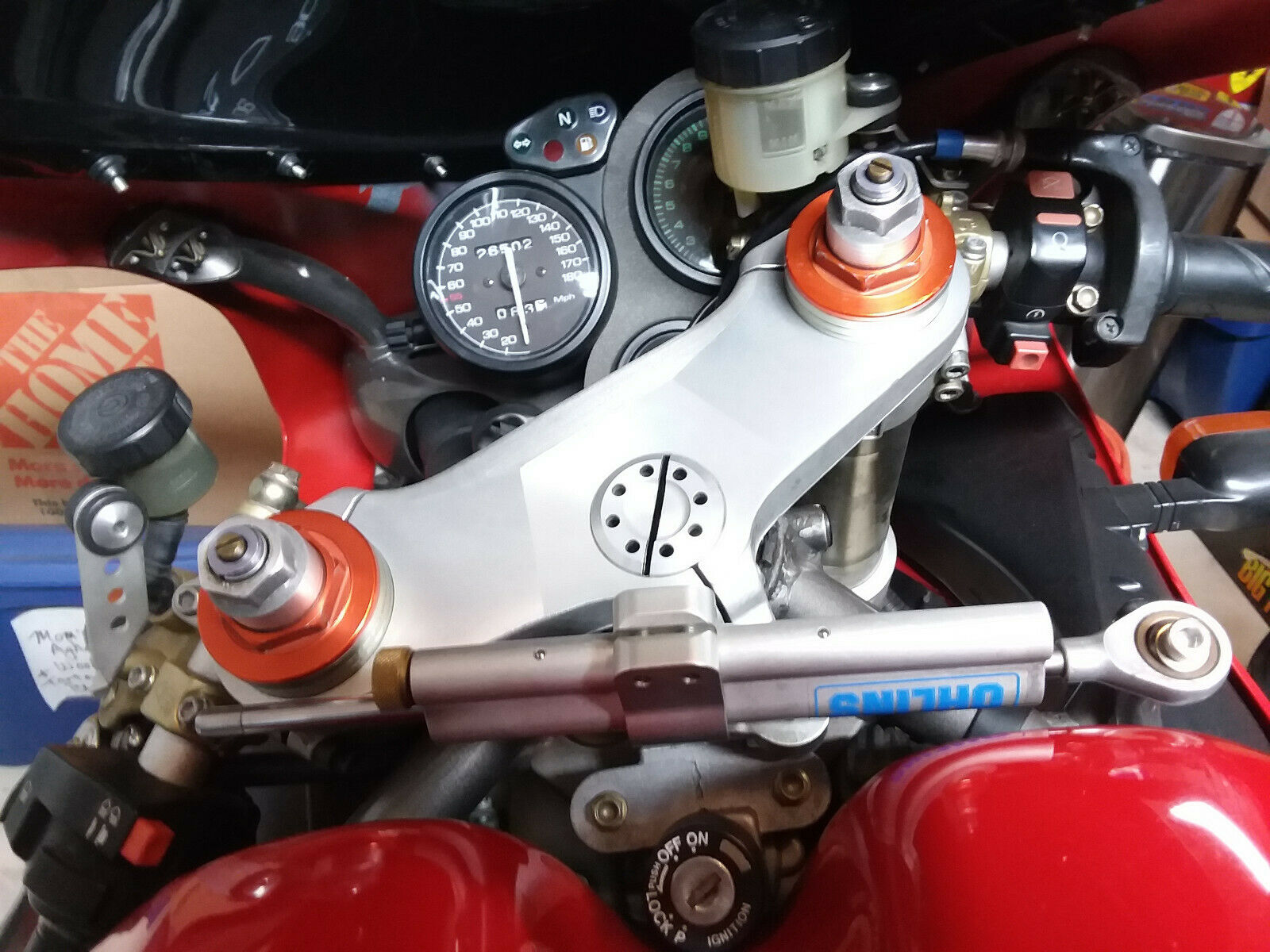 With Ducati 916s reaching skyward in terms of value, the obvious next candidate for potential investing is the 996. These are still relatively undervalued for what they offer, and draped in the super-sexy Massimo Tamburini-designed bodywork there is no other silhouette like it (except maybe for the 916 and 998). Time is running down on this auction, and with the latest bid at a low $5,480 USD, you can be sure this will see some more action before auction close. Which is your favorite of the 916/996/998 trifecta? Be sure and let us know. Check out all of the details here, and Good Luck!!
MI