Warning!
This post is in our archives. Links in this post have been updated to point to similar bikes available to bid on eBay.
In the world of rare and cool bikes, it is often the smaller, boutique builders that garner attention. Building bikes by hand, these smaller bespoke shops have the ability to construct something that cannot be easily mass produced. Between that and the smaller workforce, numbers produced will always be fewer; and in the law of supply and demand, fewer examples generally equates to higher value. Smaller builders can rise to the same fame as big manufacturers as well: Bimota, Mondial, Harris and Spondon are but a few. The Swiss lay claim to Fritz Egli, the Dutch have Nico Bakker. And the French? The French have long-time builder Georges Martin, founder of Moto Martin.
Like most frame designers, Georges Martin produces kits to house 3rd party engines and suspensions. Generally speaking, frame kits are intended to replace the major skeleton and bodywork of a donor motorcycle – but often the stock components are just a jumping-off point. The draw of this type of production is that you can basically outfit a frame kit with whatever you want, making most of these types of builds very unique. It also makes them very hard to value. This particular example is located in Holland and is looking for a new home. The current bid is up to $10k USD, so there are definitely people interested!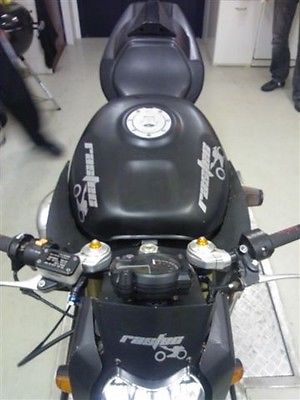 From the seller:
Original Moto Martin chassis,with Suzuki 1100 engine.
Bike comes with Dutch title.
Everything is in perfect condition, no scratches or dents.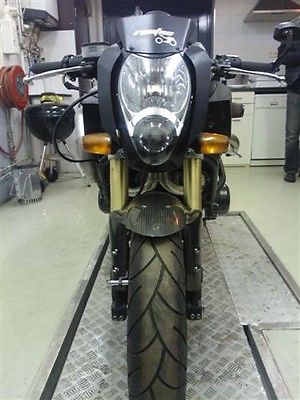 We don't see a lot of Moto Martin bikes – in fact, this is the first one ever posted on RSBFS. We have posted a number of Harris, Spondon, Bakker and Egli examples as these unique creations are always interesting, but it is a first for Moto Martin. I understand that Georges either learned under the tutelage of Fritz Egli or borrowed concepts of his frame designs – which explains the similarities. I would wish for more and better pictures, as this is a great looking machine. If there are any experts out there on this French artisan, please join us in the comments!
MI