The late '80s dawned with a series of ominous signs: The economy turned south, Full House debuted, I was born and the tariff on Japanese bikes over 750 cc shipped to the U.S. was in its full, dreadful swing. That meant that some of the decade's meanest street/track machines were prohibitively expensive to buyers on these shores, and Japanese factories needed to get a little creative.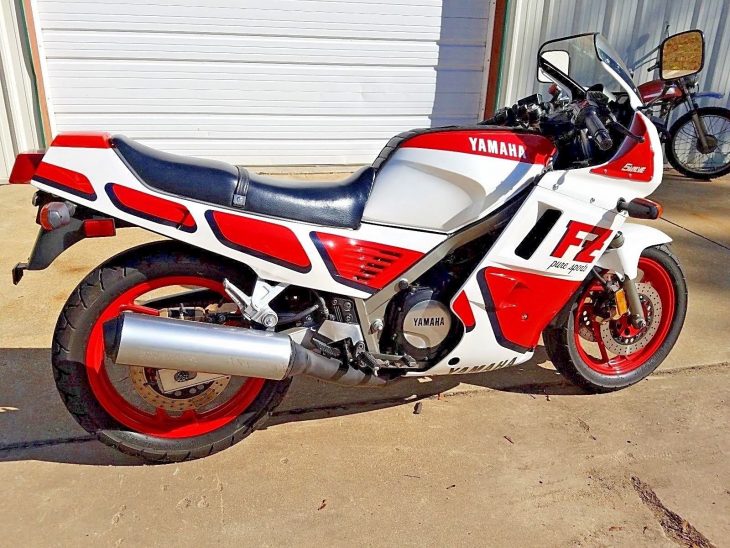 The 1987 Yamaha FZ700 you see here is a direct result of the U.S. market's bow to Harley Davidson, a de-stroked, slightly neutered version of Yamaha's mighty FZ750. The 700 makes fewer ponies, but will feel torquier and is a little better suited to exclusive street use. It also wears skinnier forks and one-size-fits-all 267 mm discs at both ends.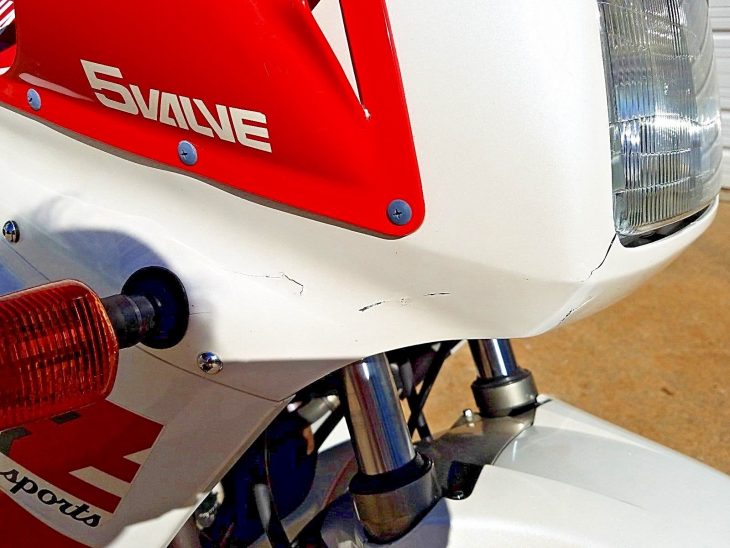 This bike has covered more than 26,000 miles, though that should not be a concern if it has been looked after. It shows signs of a low-speed laydown, though it looks like the damage, while certainly ugly, is mostly cosmetic.
From the eBay listing:
This vintage rocket is a tremendous value. Other than minor easily repairable cracked fairing damage and side pipe scuffs this sport bike is beautiful, mechanically sound and ride ready. Recent service included a tune-up, brake line flush and coolant flush.

After riding and collecting motorcycles for many years I would like to give one piece of advice then I'll shut up. Whether it is my bike or anybody else's, do your self a favor, spend the money it takes to buy the best, most mechanically sound bike that has been well cared for and gone through, because it will be FAR less expensive in the end. Don't make the rookie mistake I have made in the past on "barn-finds" that A. needs a mechanic that knows what the hell they are doing at B. $100 bucks an hour to C. fix and replaces parts, tune etc. because it will C. cost thousands and hundreds in transportation D. for a bike that you will not ride in 8+ months.

Any honest offer is not an insult so if you like it message me.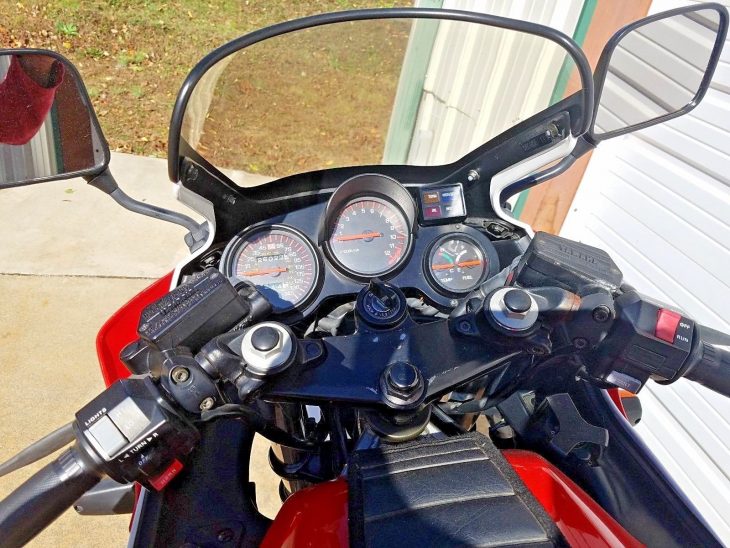 Despite not having the fire-breathing reputation and pedigree of the racier stabelmate, the FZ700 is nonetheless a cool bike, and with its one-year-only status and interesting historic context, it remains collectible and desirable.