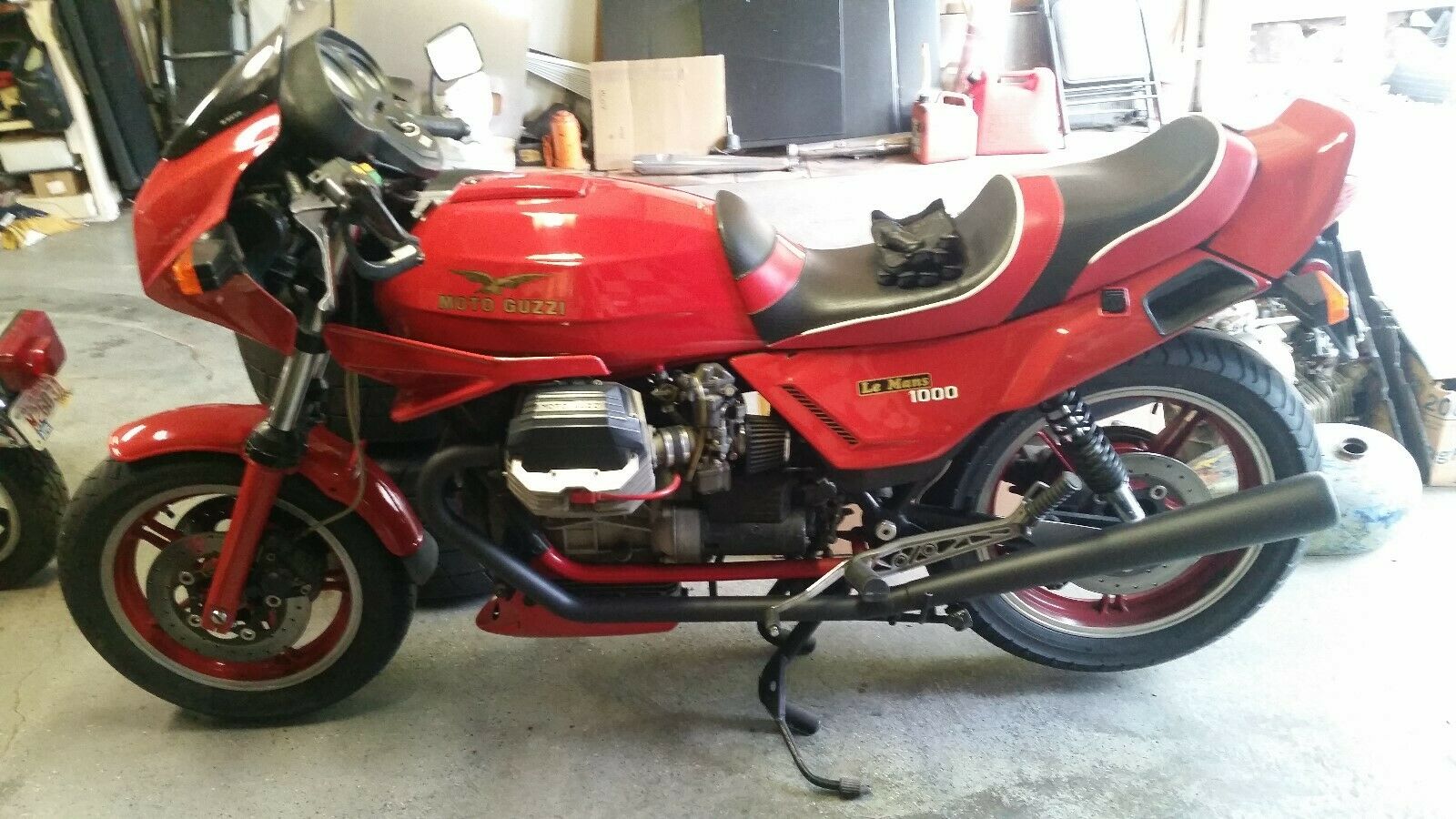 The LeMans series is a legendary model in the Moto Guzzi lineup. Originally designed as a sportier V7 model way back in 1976, the LeMans went through a series of updates and changes throughout its life span. From a small-fairing enhanced V7 of the Gen I to the larger sport-touring (and half-faired) look of the Gen II, to a back-to-basics look with small fairing of the Gen III, and then finally the decade-long run of the De Tomaso influenced Gen IV machine, the LeMans has had a number of facelifts. Today's example is a Gen IV bike. Let's explore some of the key differences.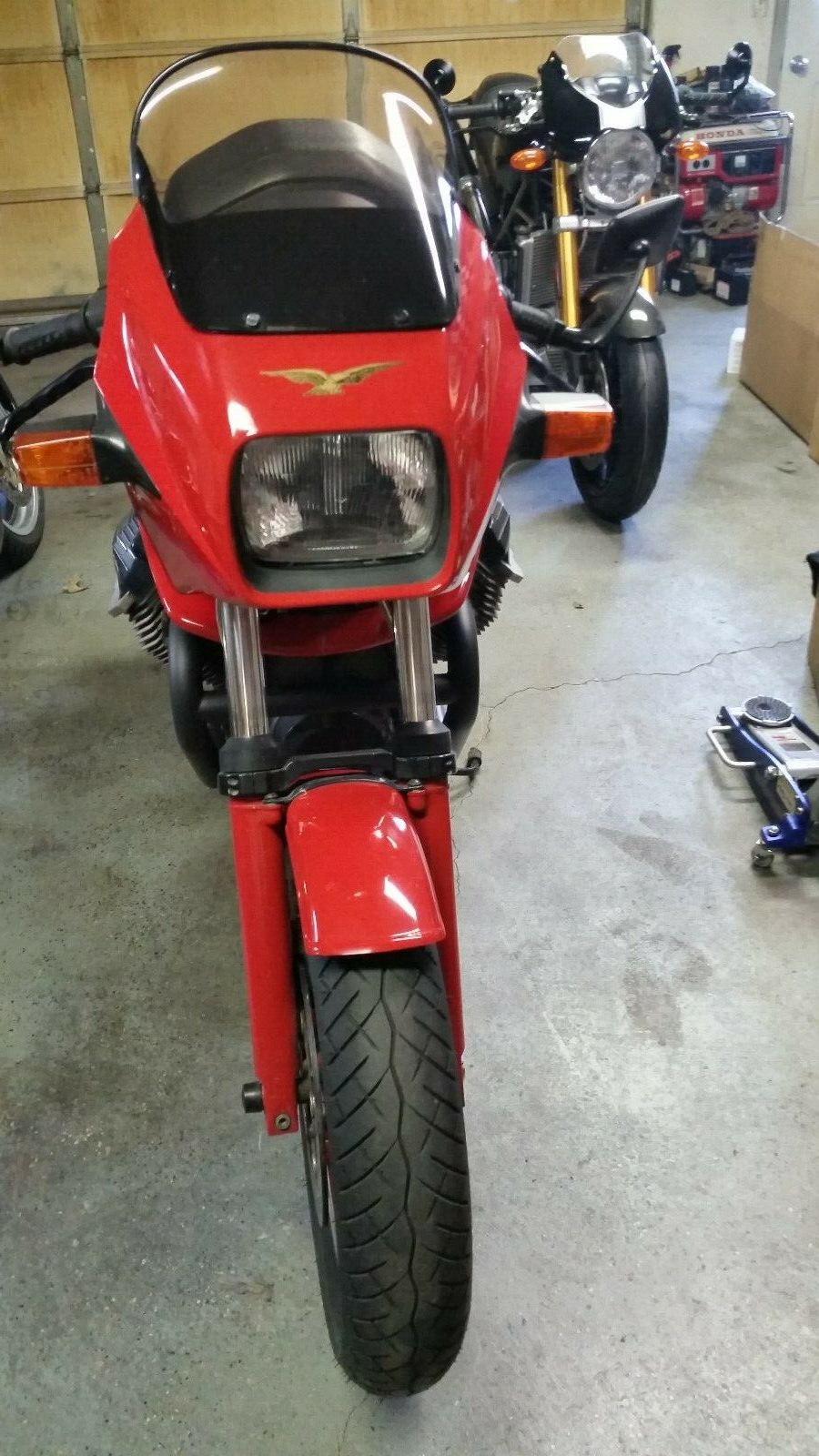 At the heart of the LeMans IV is a full liter of v-twin torque. Upgraded from the 850cc power plants that preceded it, the Mark IV version of the LeMans was bigger in nearly every dimension – except the front tire. Utilizing a 16″ front wheel which was in vogue at the time on GP racers and hyper sport bikes, De Tomaso sought to re-image the LeMans as a sportier machine than it was. Unfortunately without chassis geometry changes, the LeMans IV simply became a bigger, more angular machine with a smaller front end. Handling remained stable – as is the Guzzi tradition – but there was some edginess lost as the LeMans grew older, and performance was nearly on par with the previous generation 850s.
From the seller:
1986 Lemans, totally sorted out. Runs and rides perfectly, very well looked after. New tires, new clutch, ceramic coated Bub exhaust sounds amazing. Very strong running bike. Everything works as it should. Not a show bike, but a very, very nice rider. Needs nothing. I have sold several bikes here and my feedback tells the story. Thanks for looking.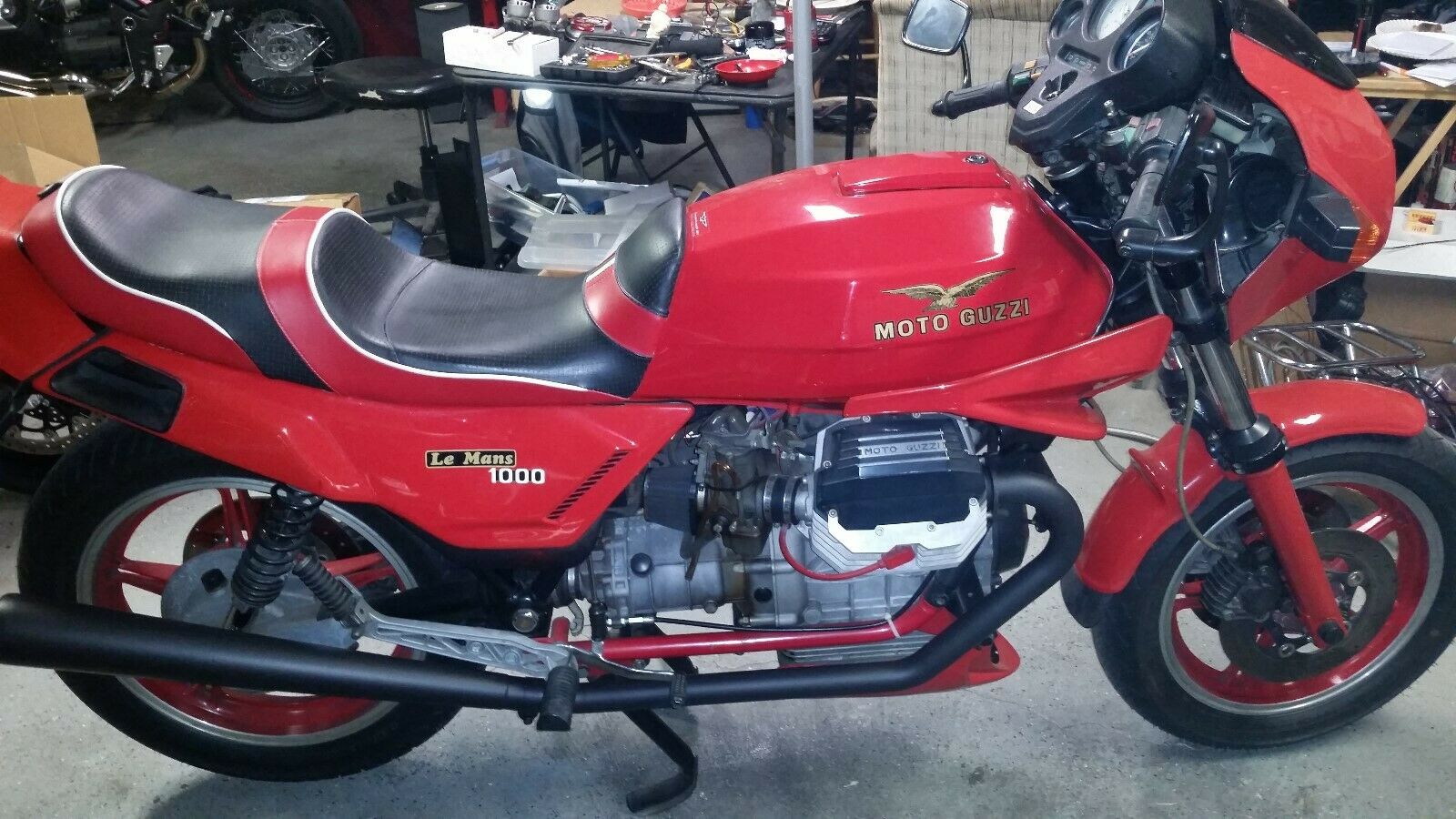 While it is easy to deride the later generation LeMans offerings as being uglier than their predecessors, the LeMans of any configuration is still a good looking motorcycle. Purists may discount the De Tomaso years, but the resultant machines were modern, reliable and long lasting. This particular 1986 example has 58,000 miles on the clock…but certainly does not look like it. These are classic motorcycles to ride for the joy of riding. You are not likely to beat many peers in your riding group on a LeMans, but if you are looking at this that probably isn't your goal. Pictures are relatively few and there have been some noted modifications, but the auction is currently at a paltry $2,550 at the time of this writing with reserve in place. This could be a sweet bargain Guzzi in the making depending upon where the reserve is set. Check it out here, and then jump back to the Comments and share some LeMans stories. Which generation is your favorite, and why? Good Luck!
MI