Manasquan, NJ – 4,124mi – $2,950 No Reserve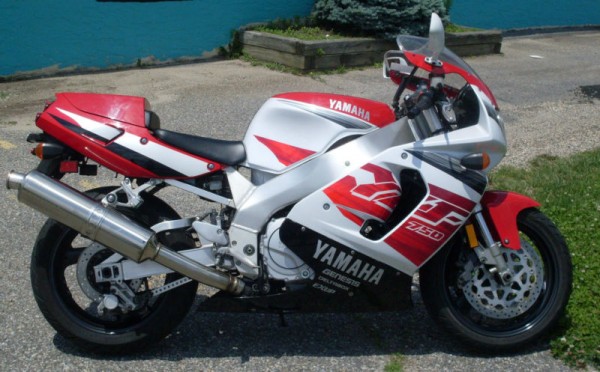 The YZF750R arrived in early 1993 and was based on the OW01, however it shared no common parts with its famous older brother. Though not as rare and collectable (yet), the YZF750R proved itself to be a highly competent and user friendly bike on the street. Present on this model are six-speed gear box, dual 320mm discs up front with six-piston calipers, and Yamaha's EXUP system allowing the bike to pull hard through the entire rev range.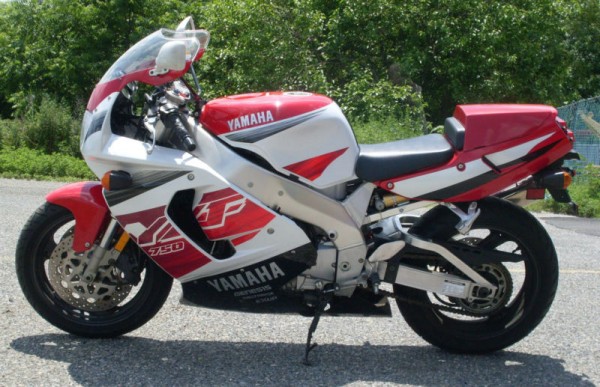 This one features some more subtle and less 90's graphics than the earlier purple/yellow models. However, it still has some flash from the era with this red/black/white livery. This one also has very low miles with just over 4k on the clock. As I like to see bikes from this era, it is bone stock and even has the factory seat cowl. Some one didn't feel the need to mod this one beyond recognition, and now it pays off.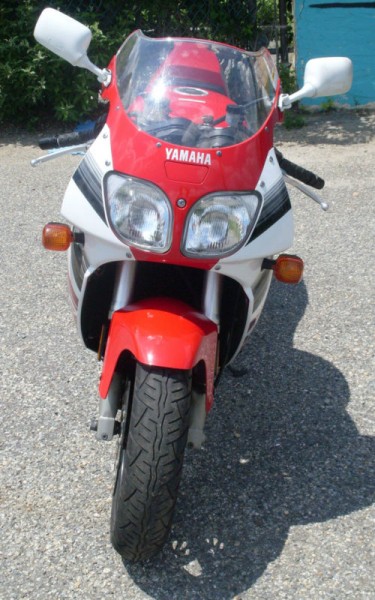 I actually think this one might be a 1996 model year, but I cant find a VIN decoder to confirm this. Anyone out there know for sure? Either way, this is one cool bike and I always enjoy seeing clean ones pop up for sale. Long gone are the days of 750cc sport bikes (except the GSX-R). This Yamaha was king of the hill in its class back in the day and benefitted from some solid years of Yamaha R&D. Now's your chance to own this modern classic. I have seen these go from about $2,200 to $4,000+. I could see this one going for $4k+ as it is the lowest mileage one I have seen in a long time. You can check out the auction here and place your bid!
-JS