Of the plethora of loud, high-strung Japanese two strokes that have come of age to be street registered in this country over the last couple years, the Yamaha TZR250 tends to enjoy a reputation as one of the friendliest and sweet-handling bikes of the bunch. They don't come with the same banshee wail as a Suzuki RGV250, and they're not the whole package like the Honda NSR250, but they fit a Goldilocks role, with comfy ergos, semi-friendly power delivery and Yamaha's famous handling.
In bottled-up street performance trim, the TZRs won't set your pants on fire, but aftermarket exhausts, computers and jet kits are getting easier and easier to come by. There are myriad importers kicking around these days who will gladly sell you a pile of go bits if your two stroke isn't buzzy enough.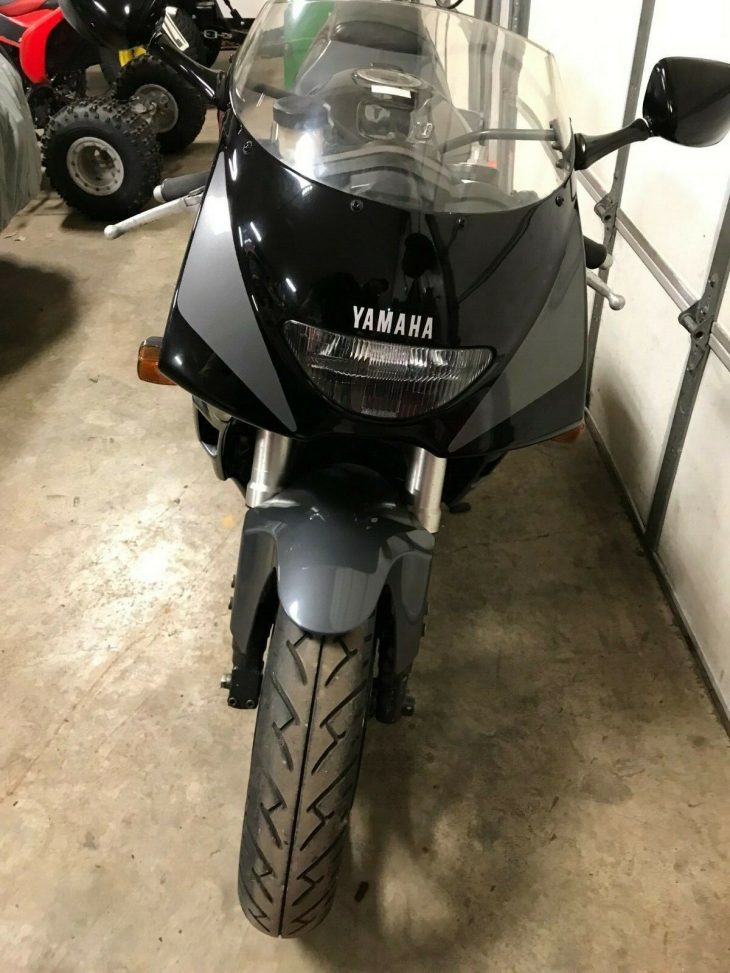 This 1991 Yamaha TZR250 is in typical shape for a recently-imported grey-market machine that has had almost 28 birthdays. It has a few minor dents and a cracked tail fairing, as well as some spots of corrosion. Those would need to be addressed along with the paint on the wheels for this one to be called perfect, but it's in very nice shape as-is for a rider. The seller says he never cleaned the carbs and the tires are old, so either get prepared to do that yourself of budget the repair into the purchase.
From the eBay listing:
This is an EXTREMELY RARE 2 stroke motorcycle that was not available in the US due to EPA regulations. This bike was originally a Japanese Domestic bike that was imported to the US and has a clean Florida title. This bike was ahead of it's time in both technology & appearance. This is essentially early 90's race technology. This is a NO RESERVE Auction and the bike will go to the winning bidder!

Mileage is 11747km which equates to 7129 miles

Recent service includes:
– Brake Fluid Flush (front & rear)
– Coolant Flush
– New Yamaha OEM petcock
– New UNI filter
– New Battery
– New Rectifier

Bike runs, but carbs were not yet cleaned/tuned. The bike has 2 small dings in the tank, which could be fixed by paintless dent repair, and a crack in the plastic. See pics. Bike has some minor oxidation here and there from being in Japan.

Bike will need tires. I do have a new set of Dunlop Sportmax tires I was going to install, if I kept it. I didn't mount them, because people are usually very picky about their tires. The winning bidder has the option to add the tires in for the price I paid for them, if they choose, but they DO NOT come with the listing.

Why am I selling? I just bought a few of these Japanese imports & chose to keep a Honda NSR instead. What can I say? I'm a Honda Guy… I prefer to Ride Red.

Please keep in mind, I have this motorcycle for sale locally, so reserve the right to end the auction at any time, for any reason. If you would like to personally inspect, please feel free to make arrangements.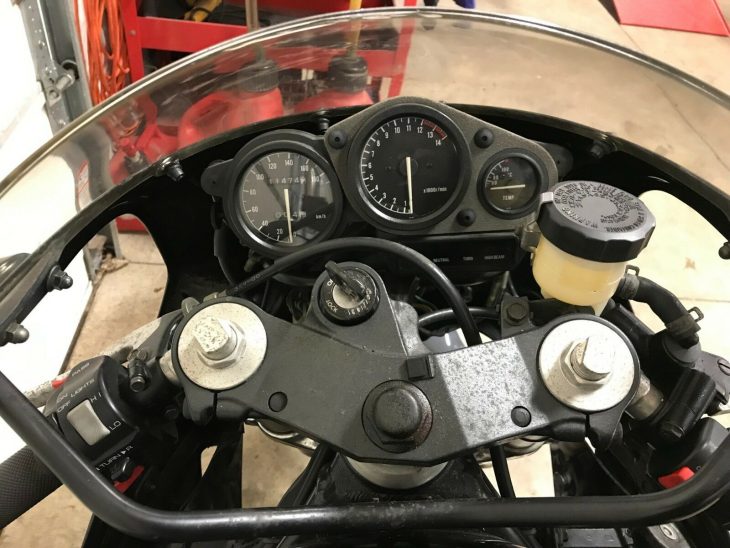 Though it most likely needs the carbs looked at, it's wearing a host of new parts and looks like it was pretty well kept in its previous life. It's listed on a no-reserve auction, with a starting bid just below $7,000.