Just a quick announcement before we hit the road for WSBK at Miller Motorsport Park: RSBFS is now a proud supporter of the Moto Forza Veloce Racing Aprilia Race Team! Jay is not only an author on our site, but is also a member of the team and was able to arrange for our partnership. The team is going to be competing this weekend at the Lucas Oil Superbike Challenge At Miller and we can't wait to join them. Thank you Jay!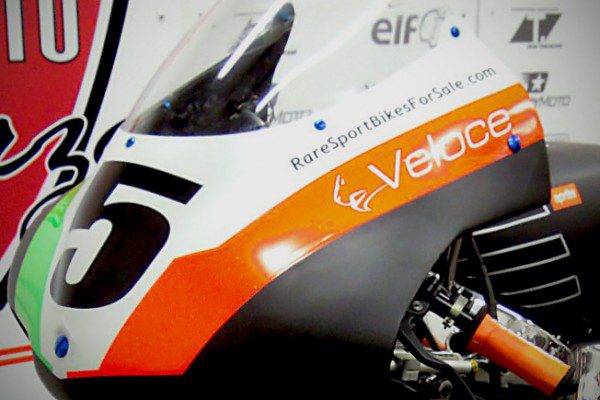 Here is the press release on RoadRacingWorld about the team at Miller:
Moto Forza, Southern California's premier Italian motorcycle dealership, and renowned Aprilia racing outfit Veloce Racing of Portland, Oregon are joining forces to field 2007 and 2008 USGPRU champion Nobi Iso in the GTU class of the Superbike Challenge during the WSBK weekend at Miller Motorsports Park in Utah, May 28 – 31.

Nobi Iso will compete on an Aprilia RSV250, owned by Moto Forza and race prepped by Veloce Racing. Continuing Aprilia's strong tradition of 2-stroke racing, this effort will most likely be the only 2-stroke entry in the entire field. While the altitude of Miller Motorsports Park may affect the power output of the small displacement engine, the lightness and superior handling of this Aprilia GP 250 machine should make up for the loss of power over the bigger 4-stroke machines.
Here is a quick overview of the USGPRU team and their recent 1-2 finish in the 125 races:
As I mentioned we are headed out bright and early this morning and will be there for all the qualifying and race action Sunday and Monday. The main event for the team will be the Supersport event where they'll be fielding their 250 with the 600's.
Image gallery of the bike being prepped for Miller:
Stop by if you're at Miller or drop us a note on the RSBFS Facebook page, where we'll be doing some live blogging. Have a great weekend everyone and cheer on the team!
dc