Hot on the heels of the 996 introduction, Ducati unveiled the Superbike homologation special SPS – Sport Production Special.  The big gorilla at least until the -R was introduced two seasons later, they are quite rare with total production just in the hundreds.  Often limited to the track or gallery, this SPS has Cali title and registration.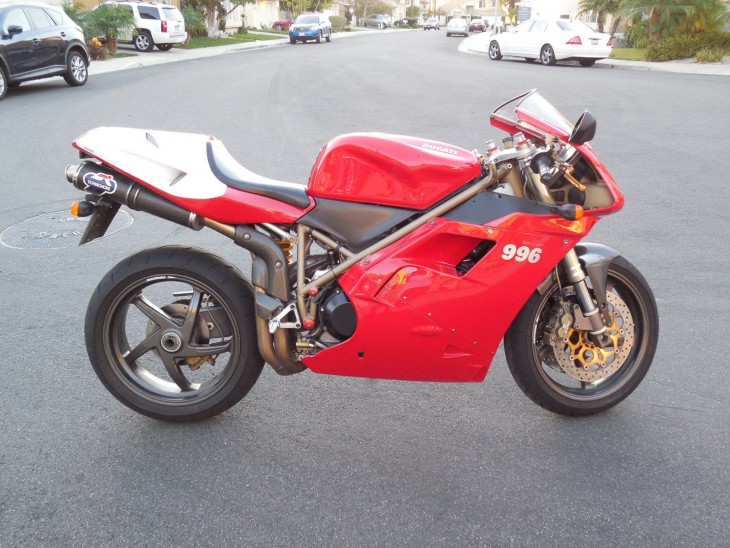 Sporting an additional 4mm cylinder bore, the 996 SPS carried 123 hp to the fray.  Though there was an update to allow a larger airbox, chassis updates were mostly in the damper department, with fully adjustable Showa forks and Ohlins monoshock and steering damper.  Brakes are Brembo 320mm up front with 4-piston calipers, just a 220mm rear brake is required.  Lightweight forged alloy wheels from Marchesini help handling.  The archetypal styling is by Massimo Tamburini, a superbike masterwork Ducati would refer to for the 1098.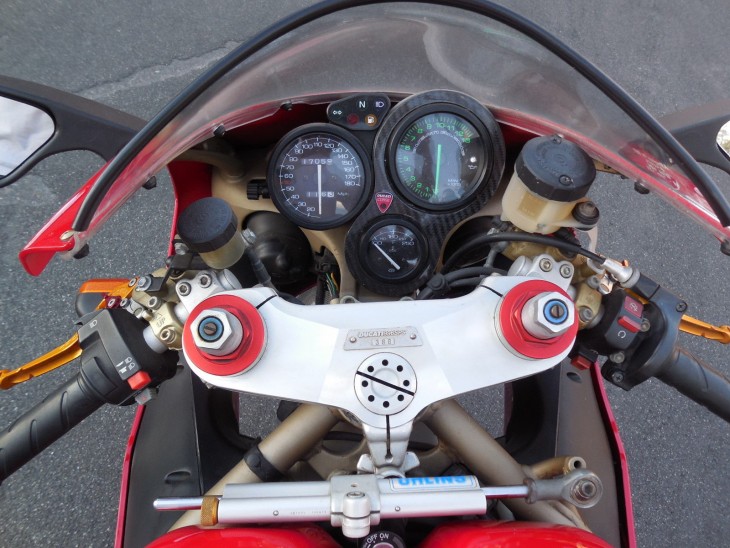 A rider with 17,000 miles, this SPS looks very good with just a couple of modifications, sprocket cover and levers.  Having the brand's easiest-to-remove bodywork, the owner gamely shows what's under the fairing, and states there are scuffs on the left lowers and tail fairing, but they aren't apparent.  From the eBay auction:
This is the rare and highly desirable SPS model, built for racing class homologation, and one of only 50 imported into the US in 1999, homologated for Superbike racing. A masterpiece from legendary designer Massimo Tamburini, considered by many as one of the most beautiful motorcycle ever made, along with Tamburini's MV Augusta. Up for auction is number 388, street legal with current, California registration. It has been stone cold reliable for me despite its Ducati exotic supermodel reputation, and always well maintained and ridden regularly, keeping the fluids circulated and the engine exercised. Recent service includes new timing belts, spark plugs, air filters.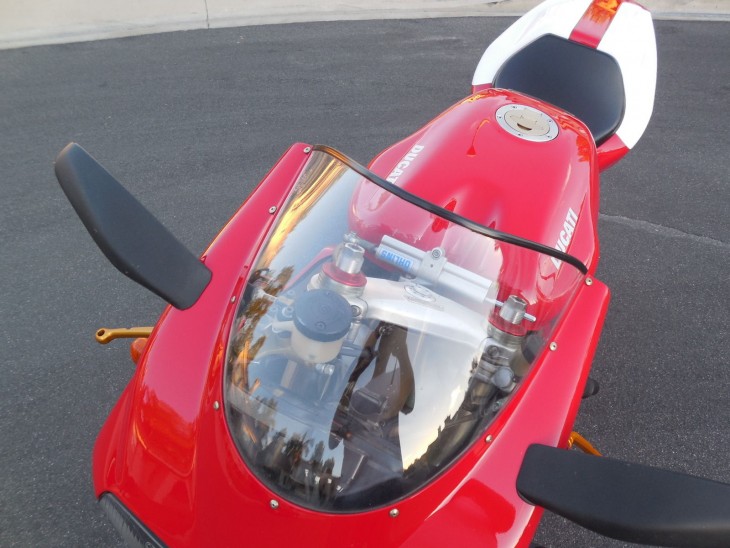 When properly set up, the 996 would turn in with the best and the oversquare desmoquattro revved willingly.  Charging system woes had been solved but the cooling system made city riding a risk, and rocker arms needed looking after.  The focus on lightweight materials paid dividends every ride.  Carl Fogarty took the 996-engined 916 to the WSBK banquet in 1998 and would take the 996 in 1999, crowning the 916's many titles.  Though the starting bid is up there, it looks like this SPS has had the consistent usage and maintenance which is really the best thing for any motorcycle…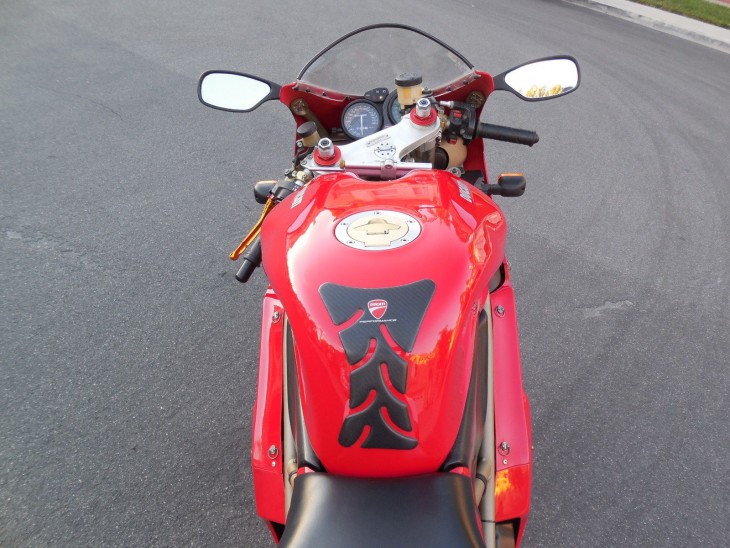 -donn