Update 5.10.2019: SOLD IN 4 DAYS! Congratulations to buyer and seller! -dc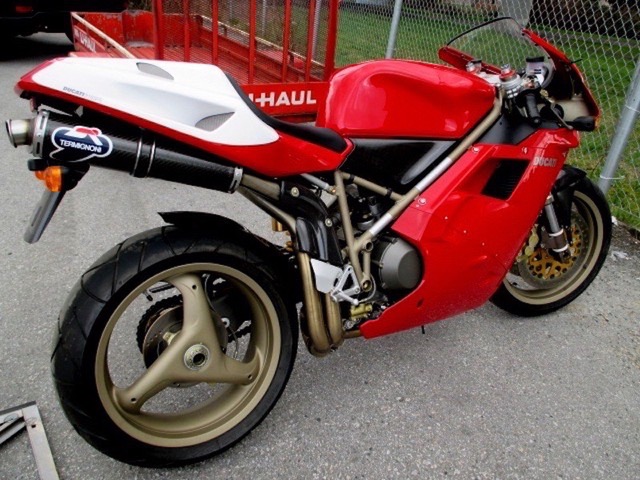 In the heady days of the late-1990s, people were buying sportbikes left, right and center and roadracing was so popular that there were two all-in series in the U.S. alone. If you couldn't get a superbike ride in AMA, you could turn your attention to the madness that was Formula USA for another shot.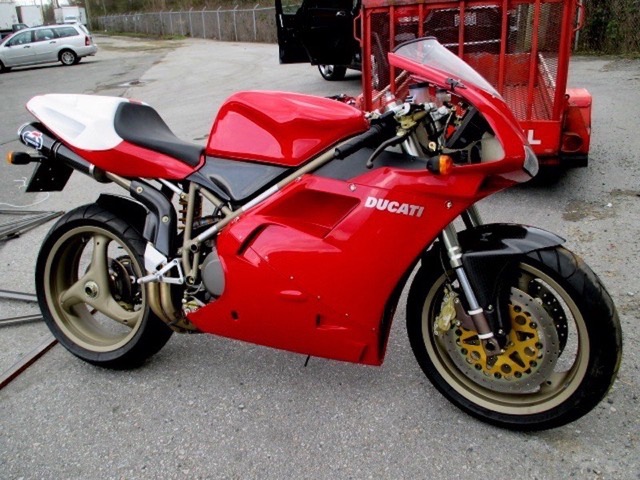 For bike buyers, that meant not only was there an endless variety of nearly race-ready machines coming out of Japan and Europe in small batches, but manufacturers had an incentive to update them every couple years to stay competitive. Enter, the 1998 Ducati 916 SPS.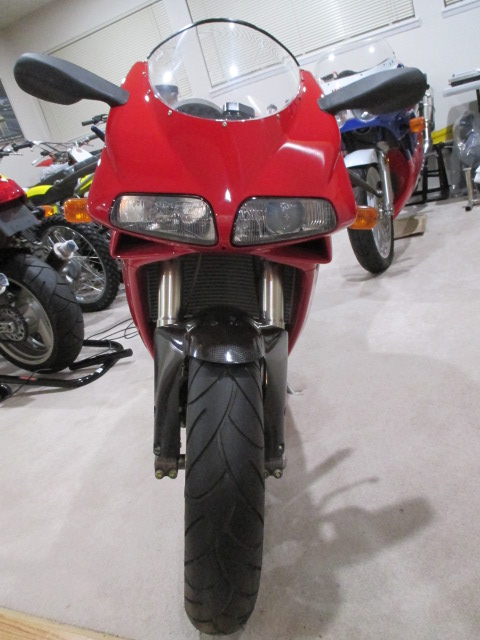 When the ever-evolving Ducati 916 SP reached its pinnacle in 1997, with bores so large the barrels were prone to stress cracks, Bologna added stouter cases, to punch the mill out to a 996 and Ducati 916 SPS was born. The trick SP forks, Ohlins rear shock, Brembo wheels and lightened frame carried over from the SP. With the standard set of race-only Termignoni cans, the bike made somewhere north of 125 horsepower. The exact figure varies with who you ask.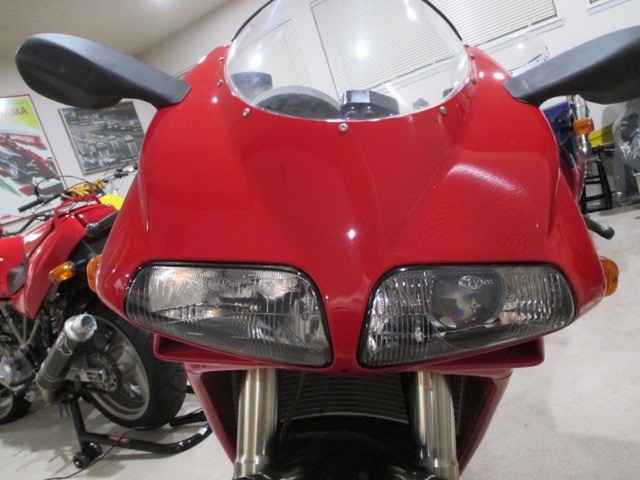 This 1998 Ducati 916 SPS is about as nice an example as you could ask for, though it is much better suited at this point to a museum. Number 853 in the production run, it appears to have all its original parts intact, down to the chain and tires.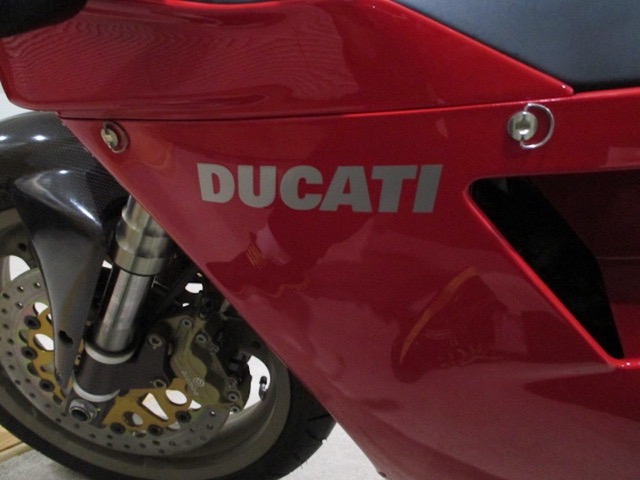 From the seller:
1998 Ducati 916SPS
Up for sale from my collection is a rare low mileage Ducati 916SPS. Moving forward with higher specification of the 916. In 1997 Ducati introduced the 916 SPS to replace the 916 SP.
If not familiar with rarity and performance of the 916SPS, please read the article by Odd Bike. https://www.odd-bike.com/2013/02/ducati-916-spsps-ultimate-
desmoquattro_18.html
Of the 916SPS produced this is the last model year! The SPS was a homologated model so that Ducati could stay competitive with rule changes. In addition to many motor upgrade and changes, the 1998 model featured the following upgrades over the 1997 model. Newer lighter frame, Ohlin adjustable steering damper. updated brake calipers and Titanium connecting rods now standard equipment. This bike was purchased and imported by me from Centre Hamel Honda Montreal in 2014. I'm familiar with the fact that Ducati never sent the 916SPS to the U.S as a road going bike, but for race purposes only after signing a waiver, however upon registering the bike I received a clean Washington State title that allows the next owner to road or track the bike as they choose. The bike has very low miles on it and is in like new condition. I collect bikes for investment and do not ride them. Yes, the guy you love to hate
until your looking for that low mileage, rare, unmodified bike of your dreams.
With just 123 miles showing on the odometer, other than a scratch behind the steering damper (shown in pictures), the bike is like new! No modifications, no aftermarket parts. When the bike was with such low miles, it did not require and service work. Since the bike has been sitting in my collection since purchased, preventative maintenance service would be recommended before riding. Bike comes with the original tool kit, keys and manual.

916SPS were rare and special when new, and are becoming increasingly harder to find in original condition. This 916 SPS is truly a collectable, museum quality piece!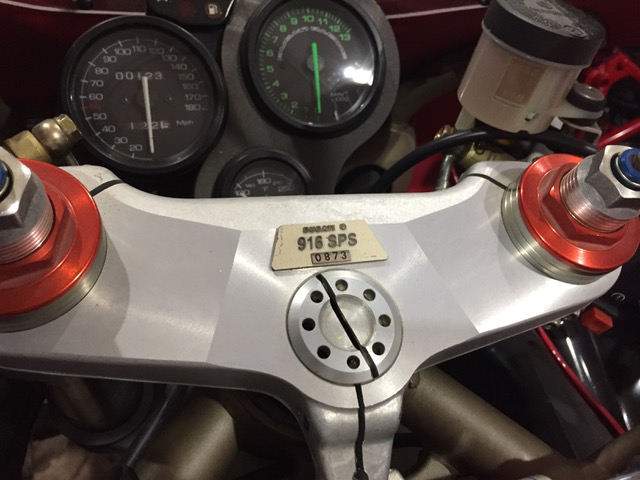 Since it's been so well maintained despite being dormant, the options for this one are nearly endless. Throw some tires at it and make a (very) occasional cruise night hero or race weekend campsite candy. Or throw it on a piece of carpet in your living room and never worry about a TV subscription again.