There comes a point and time when nearly everything becomes valued – nostalgically if not financially. Such just might be the case with today's find, a cherry 1982 Kawasaki GPz750. In the early 1980s the GPz was generally a top-dog kind of sport bike. Pitted against Honda's CB and Suzuki's GS models, the GPz looked and acted like a sportbike. With an air cooled inline four, double overhead cams and a brace of Mikuni constant velocity carbs, the 750 could pump out 80 HP – good for nipping into the 11s in the 1/4 mile. By today's standards this is all relatively tame – and old tech such as air cooling, carburetors and twin shocks seems laughable. But it was good enough to put a young fellow by the name of Wayne Rainey on the top step of the AMA Superbike championship on a Muzzy-prepped bike and cement the GPz as a sporting weapon with serious intent.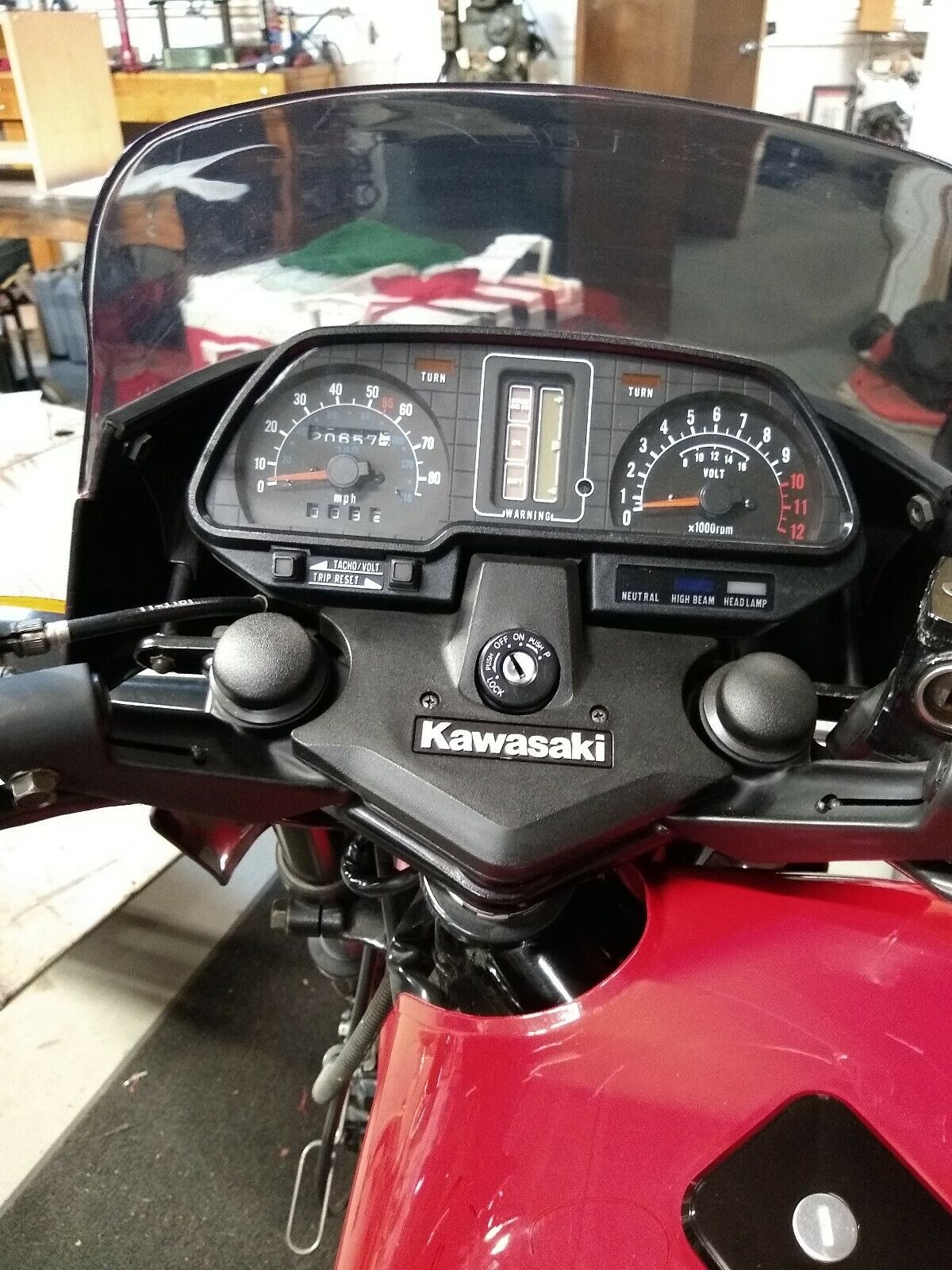 1982 was the first year of the 750, as both the GPz550 and GPz1100 were introduced a year earlier. 1982 was also a bit of a one year only model, based on the older architecture. Follow on years found a revised fairing setup (from quarter fairing to half), as well as the introduction to Uni-Trak, Kawasaki's rising rate linkage, single rear shock setup. Fuel injection was also on the horizon (the 1100 introduced it to the series), but liquid cooling would have to wait for the introduction of the revolutionary Ninja model. So while one can view the GPz as a mass-produced motorcycle and therefore likely never to become truly rare, the combination of a one year only configuration and the survivor status does elevate this one into something worth considering.
From the seller:
1982 KAWASAKI GPZ 750 , I have the original stock seat and rear shocks, this bike runs like new, I Just installed Michelin Pilots front and rear, the bike has been freshly serviced and a Dyno Jet carburetor kit installed to enhance the Horse power with the period correct Bassani exhaust. The bike has been kept in doors it's whole life and has zero cosmetic issue's. It gets attention where ever I ride. they made this model only 1 year so these are very rare to be seen in show room condition.

I bought brand new spare brake pads, clutch kit, gaskets, spare starter motor etc . these are included in the sale. every thing electrical works perfectly, I just freshened up the battery with a Yuasa OEM original. so it's ready to ride from California to New York.
Most GPzs have lived multiple lives. Purchased new by aggressive riders, many found their way to the racetrack in amateur and privateer formats. Those that stayed on the streets passed through a few owners, with the price likely dropping with each change. That quickly put these bikes into the financial reach of younger riders, driving up insurance rates everywhere. Not all were flogged and forgotten, but enough were to make finding a good example difficult today. And this particular example is no garage queen – with 20k on the clocks (eBay advert lists 18k) this bike has been ridden. But there is life yet in that robust motor, and all the appeal of the "arrest me red" paint still applies. It may be on the far side of 30 something, but viscerally this bike still has all its mojo.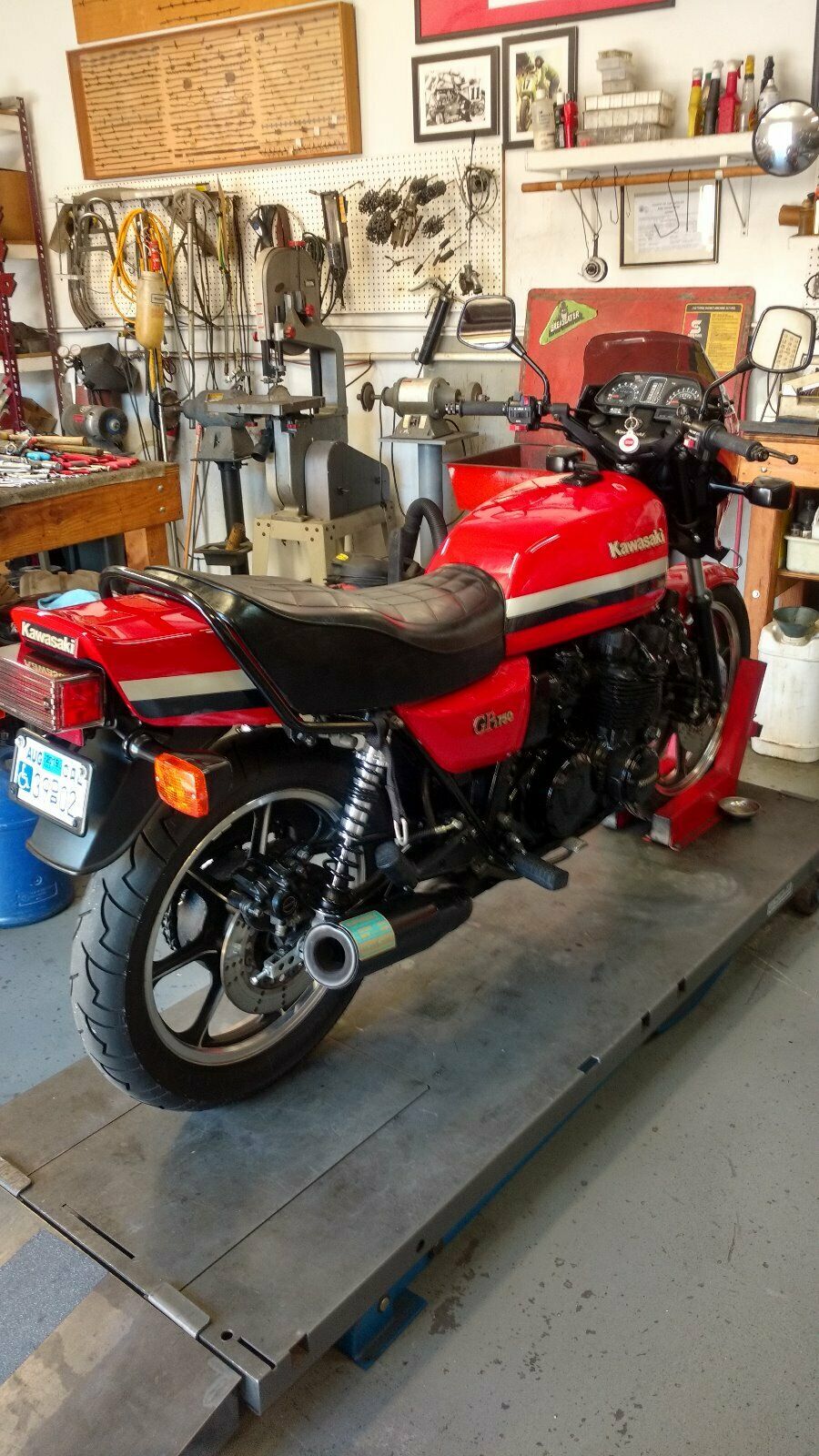 Located in the sunny state of California (which bodes very well for issues such as rust and corrosion), this 1982 GPz750 is looking for a new home. The paint looks good despite the age, and there have been few modifications. The aftermarket exhaust is not stock, but a Bassani is not the worst pipe you could image for this application. There are a number of spares that come along with the purchase, which is a good thing from a maintenance point of view. Parts are still readily available for the mechanicals, although cosmetic trim might be getting scarce. Fortunately, all of those pieces are still attached. Check it out here. If you are of a certain age, you KNOW you wanted one of these. Maybe you had one (lucky bastard), and now miss it. Was this the bike you regretted selling all those years ago? Jump over to the Comments section and share your stories. Good Luck!!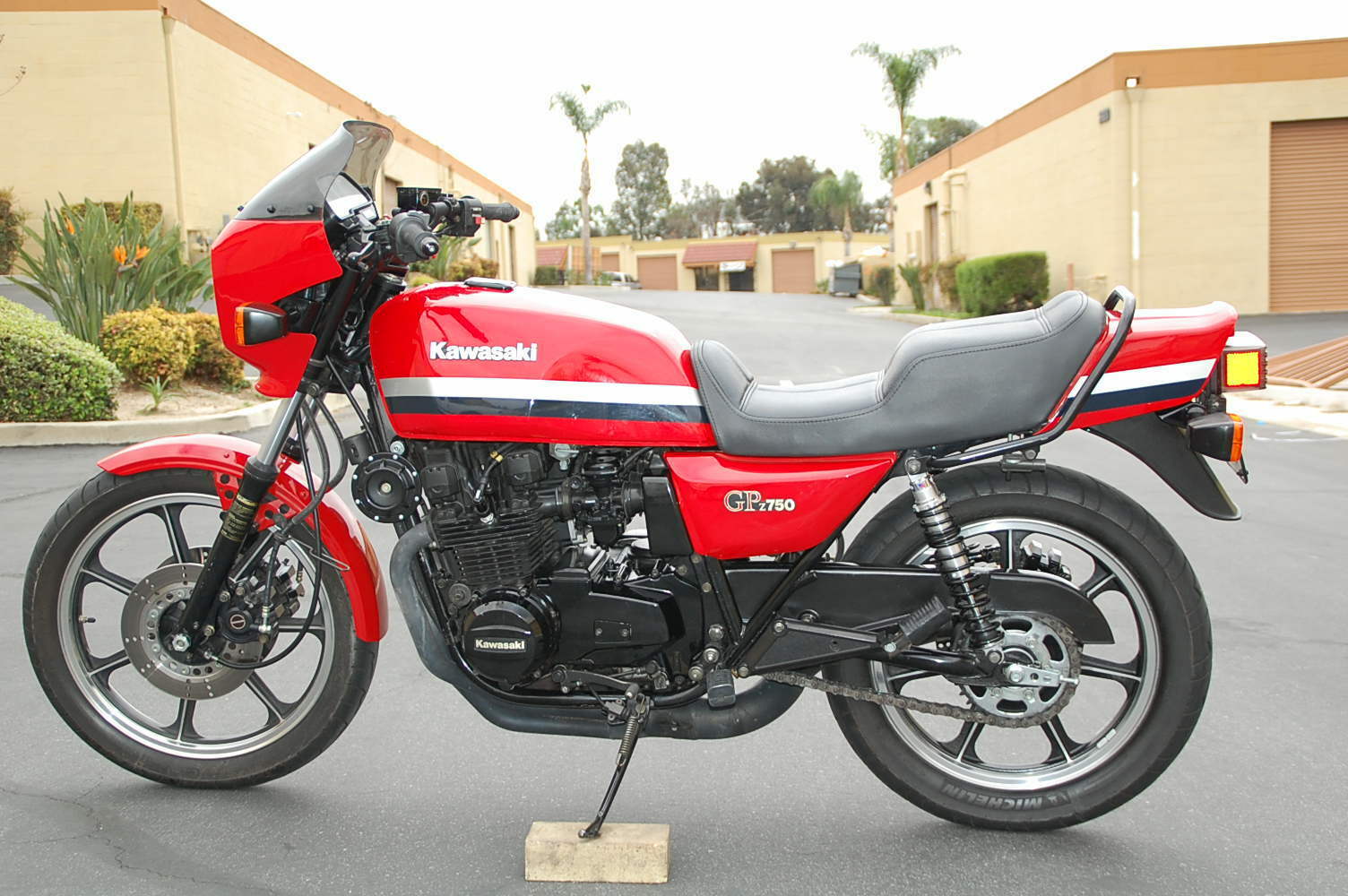 MI