The VFR400R – or NC30 as it is known in Honda parlance – is one of the more rare 400cc bikes we post on this site. These machines are coveted for razor sharp handing, decent V-4 power and the killer sound of a gear-driven valve train. The fact that these share a sillhouette (right down to the single-sided swingarm) with the larger RC30 does not hurt one bit!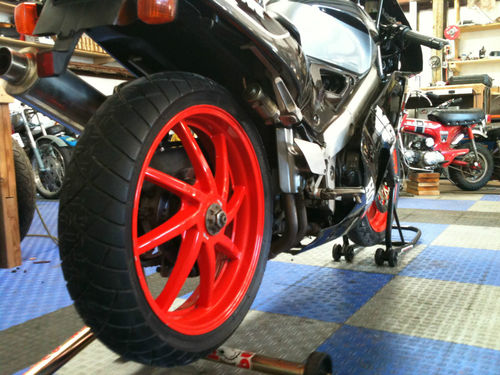 This example is pretty clean. In fact, it is far cleaner than *most* NC30s I have seen. Like all NC30s, this one is an import; these were never officially brought into the US by Honda. Today's model looks to have been imported from either Canada or directly from Japan. Under normal circumstances, Japanese imports tend to show oxidation and evidence of weather exposure. This one, however, looks quite good.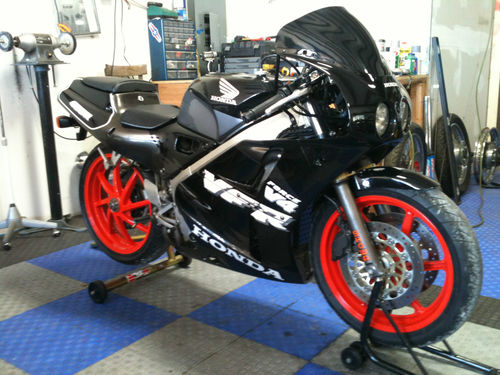 From the seller:
Here is a very rare to the U.S. 1993 Honda NC30 never imported to the states. This bike is very nice! The bike has 11,000 kilometers which equals out to about 6,000 miles. It starts easily with the choke and takes a little while to get warm, but once warm this baby is a blast! Idles very nice and runs thru all six gears very nice. The front and rear shocks are tight and nice. The brakes stop on a dime. All the lights and blinkers work perfect. This bike has no leaks and is ready for someones collection or to just ride the rarest Honda 400 crotch rocket in the United States. Please research this bike further to know what a gem it really is. Most of the ones I've seen are ragged out and beat up. I only have a bill of sale for this bike and some import paperwork. I usully put the plate from a Honda 600 I have to ride it to shows and bike nights. My buddy has a NC28 and its titled as a Honda vfr. Never tried to go thru the title process so please dont ask advice. NO TITLE just to be clear but the bike is clean and clear.
The seller points out the good, the bad and the ugly when it comes to rare, grey market import bikes. While they are rare and unique, they also present a special kind of headache when it comes time to try to register it for street use. Depending upon the state and the level of patience with bureaucracy, this might just be a track-only machine for some.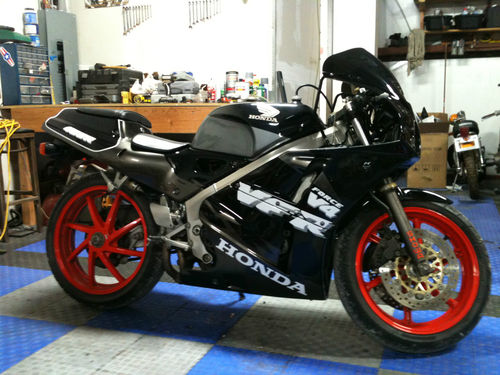 This auction is one right now, and the bidding has been nonexistent. The opening ask of $4,500 is not too far out of whack, but with a reserve in place and a BIN set at $10,000 it appears that the seller has hit the holiday egg nog early. I can only imagine that bidders interested in this machine are scared away by the huge BIN number. Take a look at it here and then let us know what you think. What should a clean NC30 without title run these days?
MI