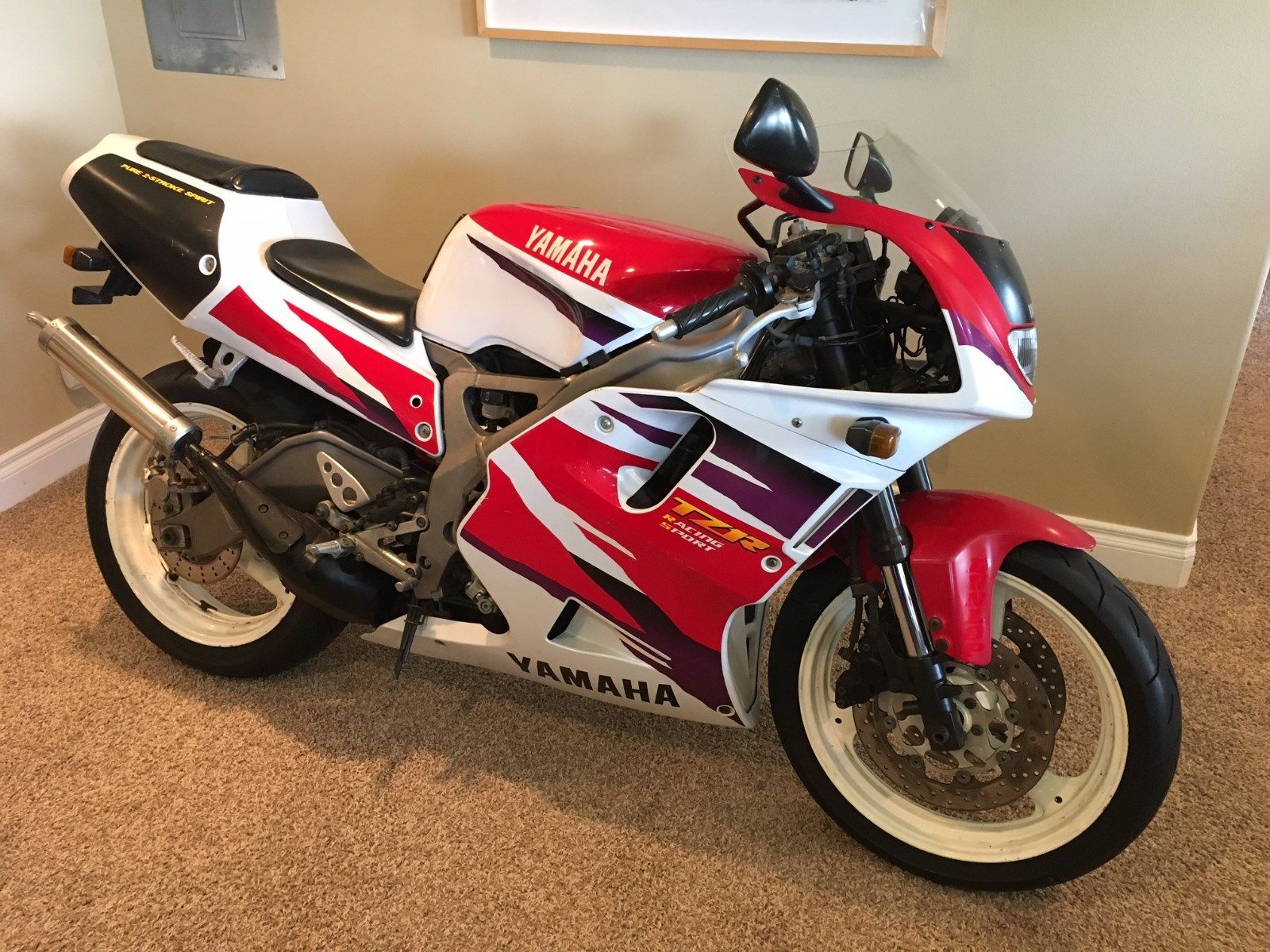 When it comes to RSBFS, the most popular category for our readers seems to be the quarter-liter two stroke arena. The 250s make up the most often requested, clicked on, and likely purchased machines, and it's not hard to see why. For those who prefer a pure, unadulterated GP racer with handling that would embarrass a strip of velcro on a shag rug, enough power to be interesting (but not so much to be painful), braking that will give you 8 (or 9) cents of change back from your dime, and bodywork that screams purpose yet looks like art, not even the boys from Bologna or Rimini can touch a small-bore smoker. Popular world wide – from the home markets of Japan, throughout Europe and Canada – 250cc smokers made for great rides, affordable club racers, and a stepping stone to real GP bikes. In the US, they are coveted for all this PLUS the fact that none were ever officially imported into the US. That makes them rare with a capital "R." Put rare and drool-worthy together on the same ticket and you have today's 1994 Yamaha TZR250RS. The "RS" refers to Racing Sport – as if there would be any other sport worth considering….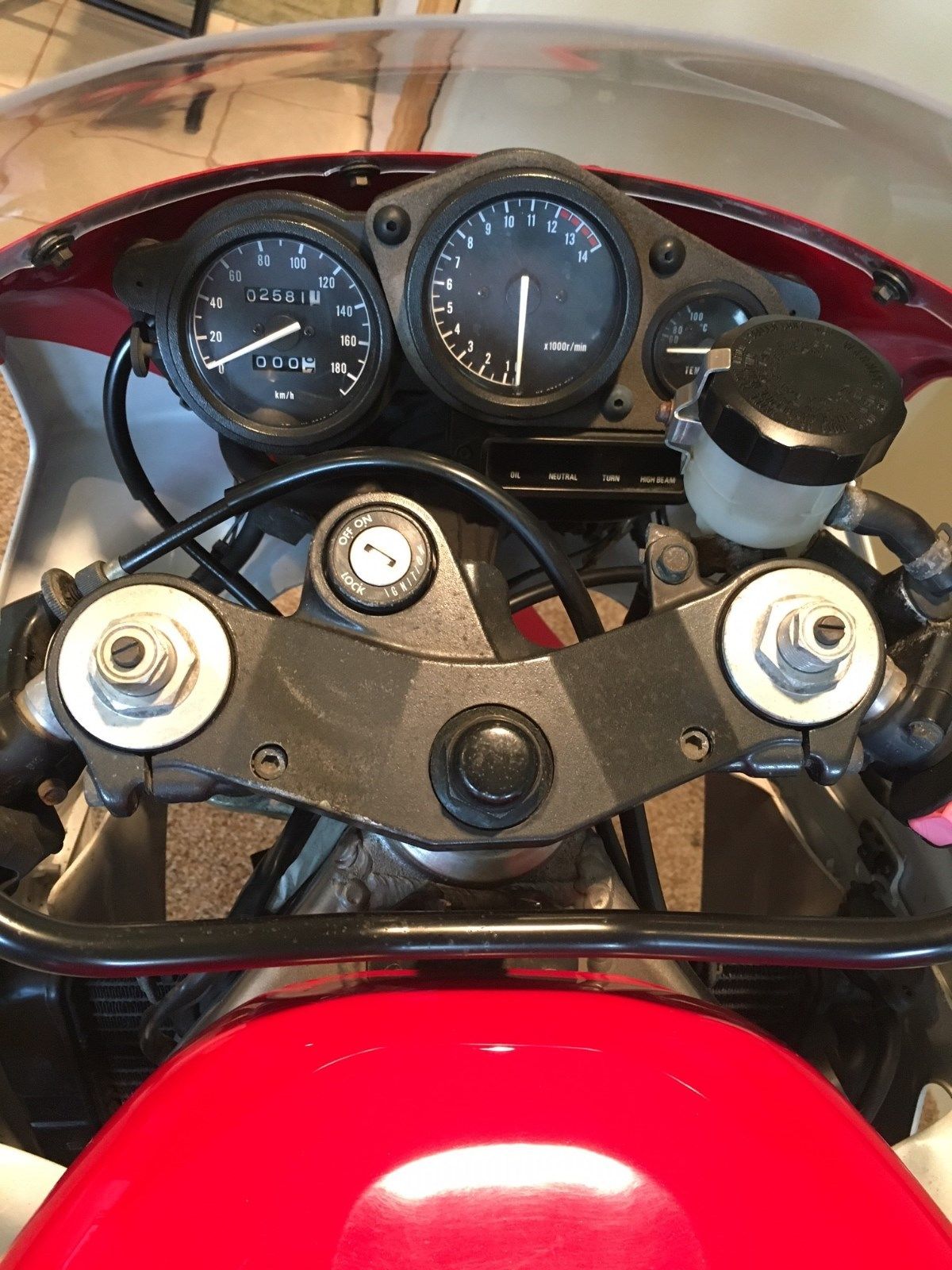 The TZR250RS – also known as the 3XV model by Yamaha aficionados – consists of a 90 degree v-twin, fed with reed valve induction and twin Mikuni flatslide carbs. A close-ratio gearbox with a dry clutch and add triple disks all around showcases the intent of this machine. Featuring fully adjustable suspension front and rear, the RS model is a sub 280 lb (dry) smoking rocket that will corner with the best on the racetrack. Initially these RS models were home market bikes – which came with a restricted output of approximately 45 HP. Latter markets, including Australia, Western Europe and the UK enjoyed a higher-output machine. As with other smokers of the era, the TZR responds well to de-restriction (figure 30% gains) and traditional two-stroke performance mods. The TZR250 was available in many different configurations, which included a dizzying array of carburetors, ignition modules, exhaust power valves, transmissions and clutches. And as is the standard, each came with specific graphics and marketing nomenclature (250R, 250RS, 250RSP, 250SP and 250SPR).
From the seller:
Up for auction to the highest bidder with NO RESERVE is a Beautifully rare Yamaha TZR250RS (3XVA) with only 2,581 kilometers (1,604 miles). This TZR is in very nice mechanical condition. New battery, new fluids and has newer tires on it. Bike runs like the day it was new. This TZR has great curb appeal and looks great. Left rear cowling has two cracks in it and is missing a tiny piece where the two rear cowlings join together. Rims have paint peeling from sitting in time and need to be powder coated. Upper cowling, lower front cowlings have no cracks, fuel tank has no dents. Bike had sat for a while when I found it. I bought it to restore as it would make a excellent candidate for restoration since its got super low miles on it, but never got around to it. It needs to be cleaned up, corrosion removed, new rear left cowling installed and it will look like a million bucks again. Bike is completely stock and all original. Fairings are 100% genuine Yamaha. Original windscreen comes with purchase.

This TZR comes with a Utah state title and is titled as a street bike for road use. Bike will sell to highest bidder regardless of cost, loss or investment. This is an excellent chance to buy a Yamaha TZR250 RS on the cheap!
By the end of the 250cc two-stroke era, all the manufacturers had moved to a v-twin power; packaging and aerodynamics were the primary reasons, although longevity due to perfect primary balance was another positive factor for the vee motors (farewell, parallel twin). Yamaha definitely followed suit here, yet the result is far from another cookie-cutter "me too" 250 GP bike for the streets. The TZR lineup has a rabid following and stands out as some of the more rare variants of this popular class. You will look high and low for another TZR250RS, and – at least in the US – you will be looking for quite a while.
Today's example can be best summed up as very clean and a great starting point for either a rider or a sano-resto-neo-original build. This bike looks like an honest piece of kit, but is far from some of the museum pieces normally seen by this Utah collector (such as his awesome KR-1R). As the rooms of his man cave empty out to make room for new acquisitions, there appear to be plenty of fun items left; you should definitely check out some of his other auctions on eBay, including a cool Ninja 150RR. This TZR250RS is a meaty morsel – and RSBFS readers are serious two-stroke carnivores. Bidding has started slowly, and is only nearing the $3k mark with a few days remaining. Check it out here and start scheming on your plan to score this no reserve auction bike. Good luck!!
MI