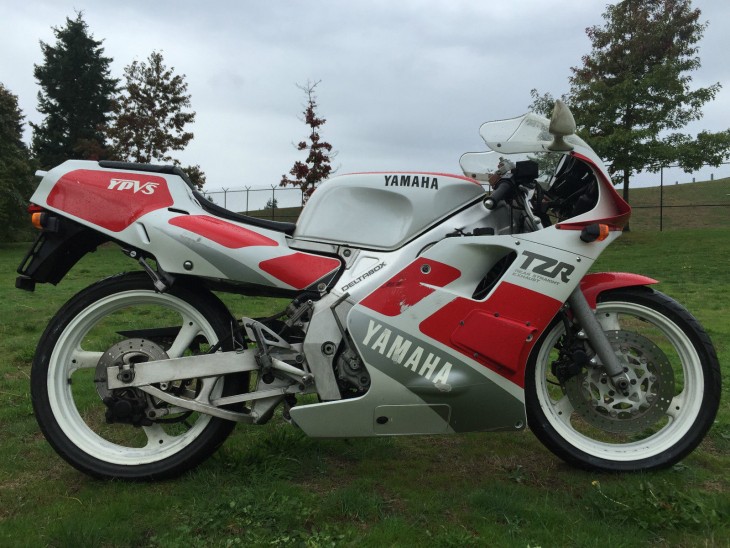 If you wanted a lightweight backroad weapon decorated with speedblock graphics in the late 80s and early 90s, your choice was clear: a Yamaha TZR250. The first TZR was powered by a liquid-cooled parallel twin and the last had the familiar 90° v-twin layout shared with Aprilia, Suzuki, and Honda.
In between, Yamaha's 1989-1990 3MA version of the TZR used an unusual reversed-cylinder configuration that had the carburetors mounted on the front of the engine, giving the exhausts a clear shot up under the seat and out the tail-section, avoiding expansion-chamber clearance issues. As can be seen from the photos, this left the airbox mounted low behind the front wheel.
Backed by a six-speed gearbox and mounted in a classic Deltabox frame, the complete package made 50hp, depending on tune and weighed in at 308lbs wet.
This particular example has been well-used, with 16,000 miles on the clock, and does have some minor wear-and-tear, but is extremely clean with the fairings off, as can be seen from the photos.
From the original eBay listing: 1989 Yamaha TZR250 3MA
It's raining really hard today but I wanted to get some pics anyway. I rode it to a nearby park and got some shots.

Brake calipers need to be rebuilt, wheels could use new paint, some cracks in the plastics, need tires and a battery. The gas tank is almost perfect inside and out, titled in my name in Washington. I sell my bikes the way I want to buy bikes. With all the original parts weather they're in need of repair or not. I do not like to swap out parts unless they are NOS and for the exact model. They're only original once and once a bunch of things have been changed they no longer have value to me.

Please look closely at the pictures for condition. Bikes runs great but it's a two stroke with 16,000 miles on it so I do not put any guarantee of any type on it.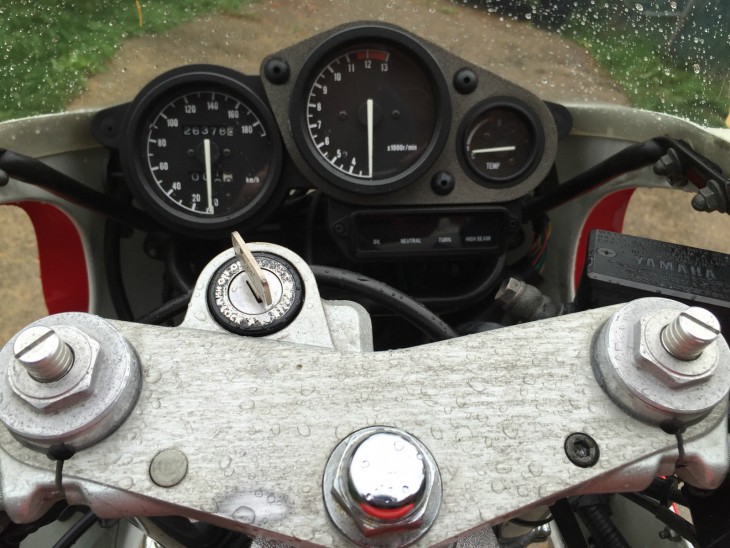 The seller also includes a short video of the bike being started and a quick walk-around. As you can see, the bike has some scuffs from use, but it otherwise looks very nice, and most importantly, it looks ready to run.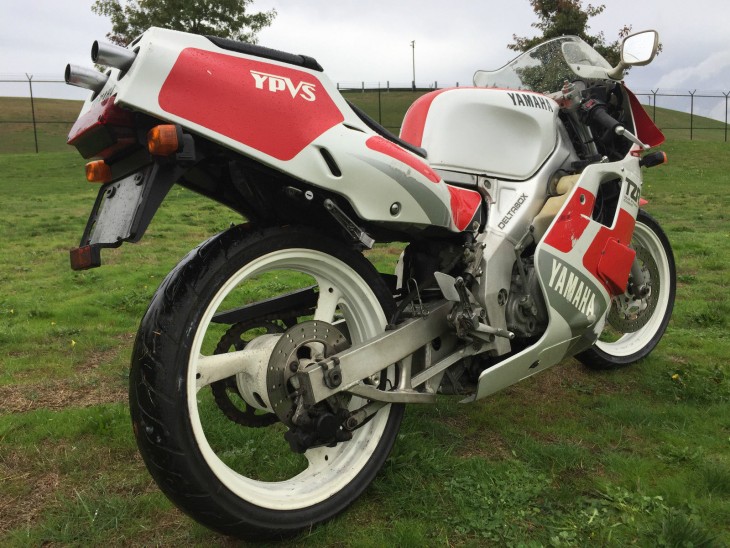 With a Buy It Now of $5,000 and a street-legal title, this is a pretty cool opportunity to pick up an unusual little road-ripper for pretty cheap. Sourcing parts for this unusual middle-child TZR could prove a bit of a pain, but well worth the effort.
-tad