For Sale: 1983 HONDA CX 650T Turbo
And now for a completely different kind of v-twin experience. Loosely based on the CX500 / CX650 powerplant found in Honda's cruiser/custom lineup as well as the midsized Silverwing touring bike line, the CX650T added a Turbo and cutting edge technology to produce a bike that was outstanding on the road, and miserable in the showroom. When it comes to rare, the unwanted and unloved Turbo bikes of the early 1980s are about as rare as they get for non-homologation, mass production bikes.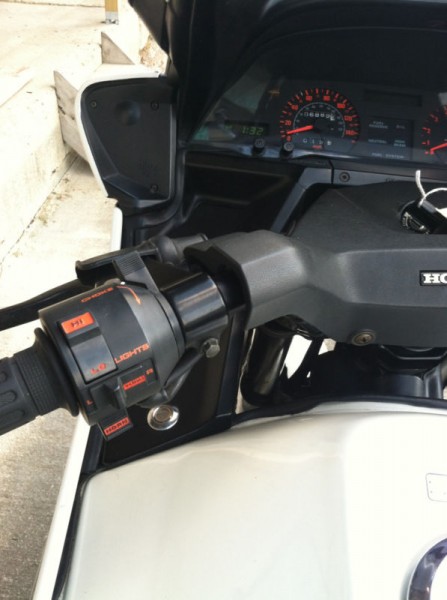 The Honda Turbo lineup, which started with the CX500T a year earlier, produced a unique motorcycle. It wasn't a sportbike, and it certainly was not a dresser. Yet with shaft drive and enough torque to earn the title of "roll-on king," the Honda Turbos could easily fulfill the role of sport-tourer. All it was lacking was hard bags. With a relatively tall stance and a hefty 500+ pound mass, the ride is comfortable and relaxed. The fairing works well to keep the rider protected, and the power is worth waiting for (turbo lag, while greatly reduced with the switch to the 650 motor, still exists).
From the seller:
Here we have a 1983 Honda 650 Turbo. This model was the lowest production number Honda manufactured with a total of 1776 units sold worldwide. This pristine example is showing 6890 miles.The bike is in collector quality condition and would make a fantastic addition to any serious collection. It is all original down to the Bridgestone tires and those may even have the original air in them. The tires are showing some slight weather cracking on the sidewalls. It starts, runs, drives and stops 100%. All electrics work including the clock and all lights and gauges. It has always been properly stored in a climate controlled garage. The bike is titled, insured and tagged in my name. Thanks for looking and good luck. Someone is going to get a very nice bike.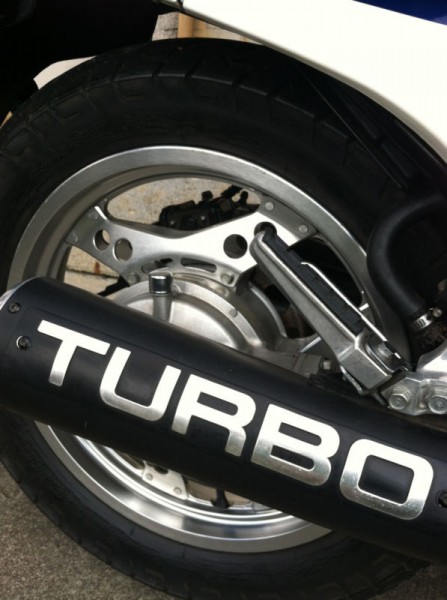 The CX motors have turned out to be relatively bulletproof. For all the power these bikes produce on boost, maintenance needs are not excessive, and the bikes are not overly fragile. All these models do have a penchant for eating stators as miles accrue (15 to 20k is the general rule), and there have been reports that some of the wiring connections are weak (possibly a related issue). Other than that, keep it full of oil and gas and keep the boost gauge active and you should be good.
This fantastic looking survivor is available via auction. Bidding has been moderate, and the current price is just below $5,000 with reserve still in place. Expect to pay approximately $6,500 or more for a good 650 Turbo; anything below that for a low mileage example should be considered a bargain. I'm not sure if original tires with original air has any collector value, but the rest of this bike sure does. For more info and pictures, click the link and jump over to the auction. Good Luck!
MI