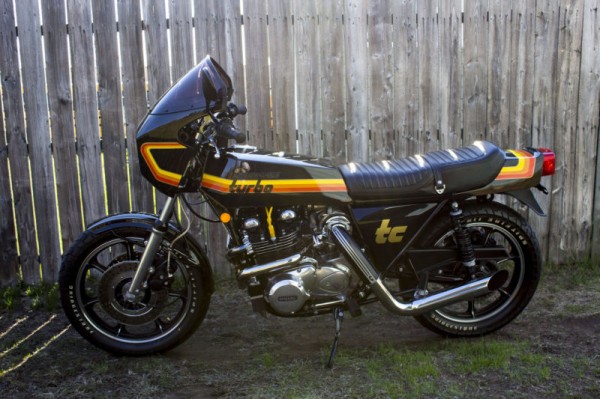 Perfect for the long weekend coming up, this 1979 Kawasaki represents the first true factory Turbo – and will long be remembered as a fantastic factory hot rod. Sure, the colors and paintwork are straight out of the 1970s, but the performance continues to be contemporary even today. This particular bike has been restored to what appears to be a very high standard, and is an exceptional example of this rare breed.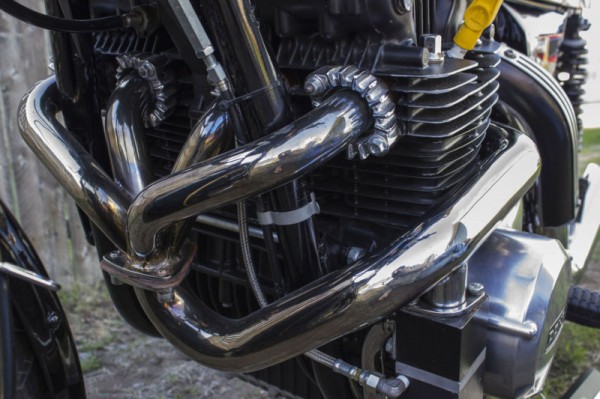 Outsourced by Kawasaki but sold through the Kawasaki dealer network, the Z1R Turbo is a bit of a legend. Power for the day was astounding – and reportedly much more than the frame, brakes or tires from the time could truly manage. As a result the bike gained a bit of a bad boy reputation. In certain angles it still looks mean and menacing, and on boost can still deliver the goods.
From the seller:
Up for auction is this legendary 1979 Kawasaki Z1R TC2 turbo bike. This bike has been meticulously restored to an award winning condition. This is a really special bike that has taken years to put together!
3500 miles
1000cc
44mm Rajay turbo
New tires with maybe 200 miles on them (Bridgestone Spitfire 11)
Updated Dyna ignition, coils, rev limiter
Rechromed exhaust, turbo, and other misc. items.
New chain, sprocket, brakes, brake lines, shocks.
Wheels polished and repainted
Dyno tested with 145hp to the rear wheel.

All original parts replaced will be included. This includes the directional lights which are not on in the photos.
More from the seller:
One striking feature of this bike is the original factory paint and original Molly Design neon graphics on the body panels! It is important to note that the restoration work on this bike was done by a true motorcycle and automobile enthusiast, and this build has taken many years to complete. I have worked 9-5 at a professional restoration shop for over a decade and have over 30 years experience building cars and bikes. I'll be happy to discuss all the details of the build and share lots of stories to whomever wins this auction!!

The seat is original and in absolutely mint condition!!

This bike won 1st place modern classic at the 2012 Indianapolis Motor Speedway Cycle World Rolling Concourse Show, and also 1st place at the Milwaukee Rockerbox Motorcyle Show.

As an added auction item the Motor Speedway plaque will be handed off to the winner of this auction.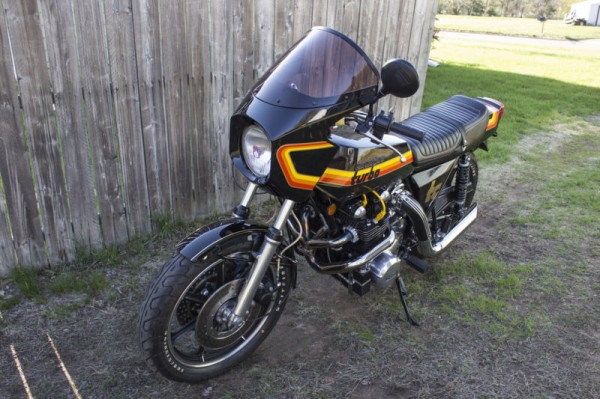 Factory Z1R Turbos are rare machines. The paintwork indicates this is one of the earlier models, and despite the rest of the restoration this original paint has been preserved. These bikes are not cheap in today's dollars, but then again they were not cheap in 1979 dollars either. Interest has been high on this bike, and bidding currently sits at $14,500 with no reserve in place. Click the link to jump over to the auction and check out all of the pictures and details. This may not be quite as iconic as a homologated superbike, but from a historic perspective this is no less relevant. Good Luck!
MI