Honda is well known as an engineering company. It's where engineers thrive on unique challenges, novel solutions, and experimentation. It is what brought us such varied hardware as single cylinder 2-strokes and 4-strokes, twins in every conceivable combination and vee angle, V-3 2-strokes, V-4s, inline fours, horizontally opposed fours, and of course a wonderful mix of six cylinder machinery. Somewhere in all of that lies the very rare CX650 Turbo – a one year only model showcasing the pinnacle of Honda talent. Within a year – and with a whoosh – it was over.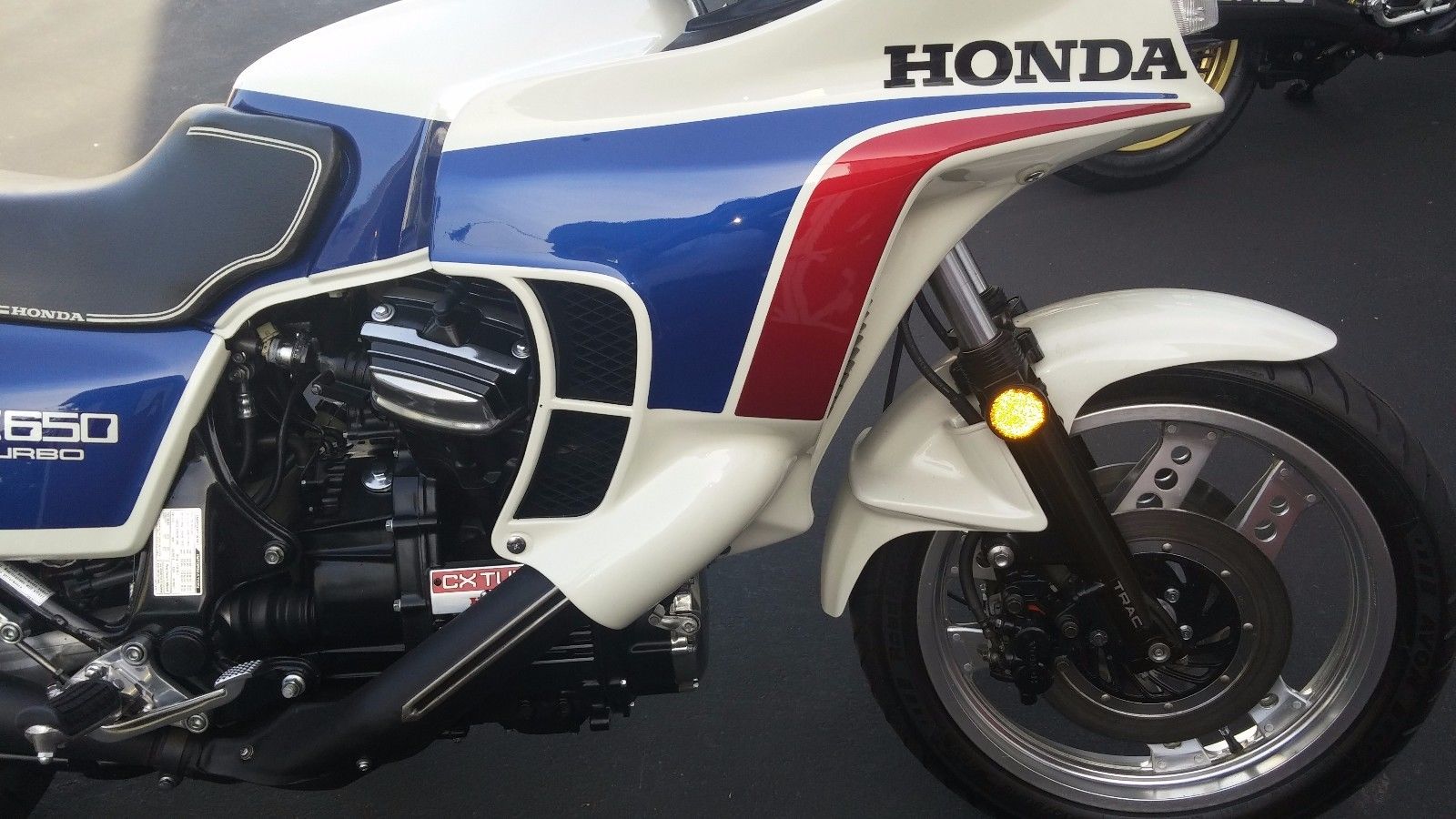 With a longitudinal vee formation, the CX650T utilized liquid cooling, fuel injection and four valves per cylinder. You can think of it as a Moto Guzzi dragged kicking and screaming into the modern age. Honda was really up on their game with this bike, shown by the counter-rotating transmission to counteract the torque from lurching the bike to one side when the engine is rev'd (you BMW riders know exactly what I'm talking about). The cylinder heads are twisted in relation to the motors position by several degrees. This places the intake ports closer to the centerline of the bike and – most importantly – out of the way of the riders knees. Of course the big deal with the T model was the Turbo – a single IHI unit that produced a maximum of 16.5 PSI. This is lower than the predecessor's (CX500T) 19 pounds of boost, but together with increased compression and different valve timing the lower max boost made for better on/off transitions and rideability. Honda created the Turbo line with programmable fuel injection and a multitude of redundant systems to maintain the life of the motor. Largely they succeeded; these things are pretty close to bulletproof.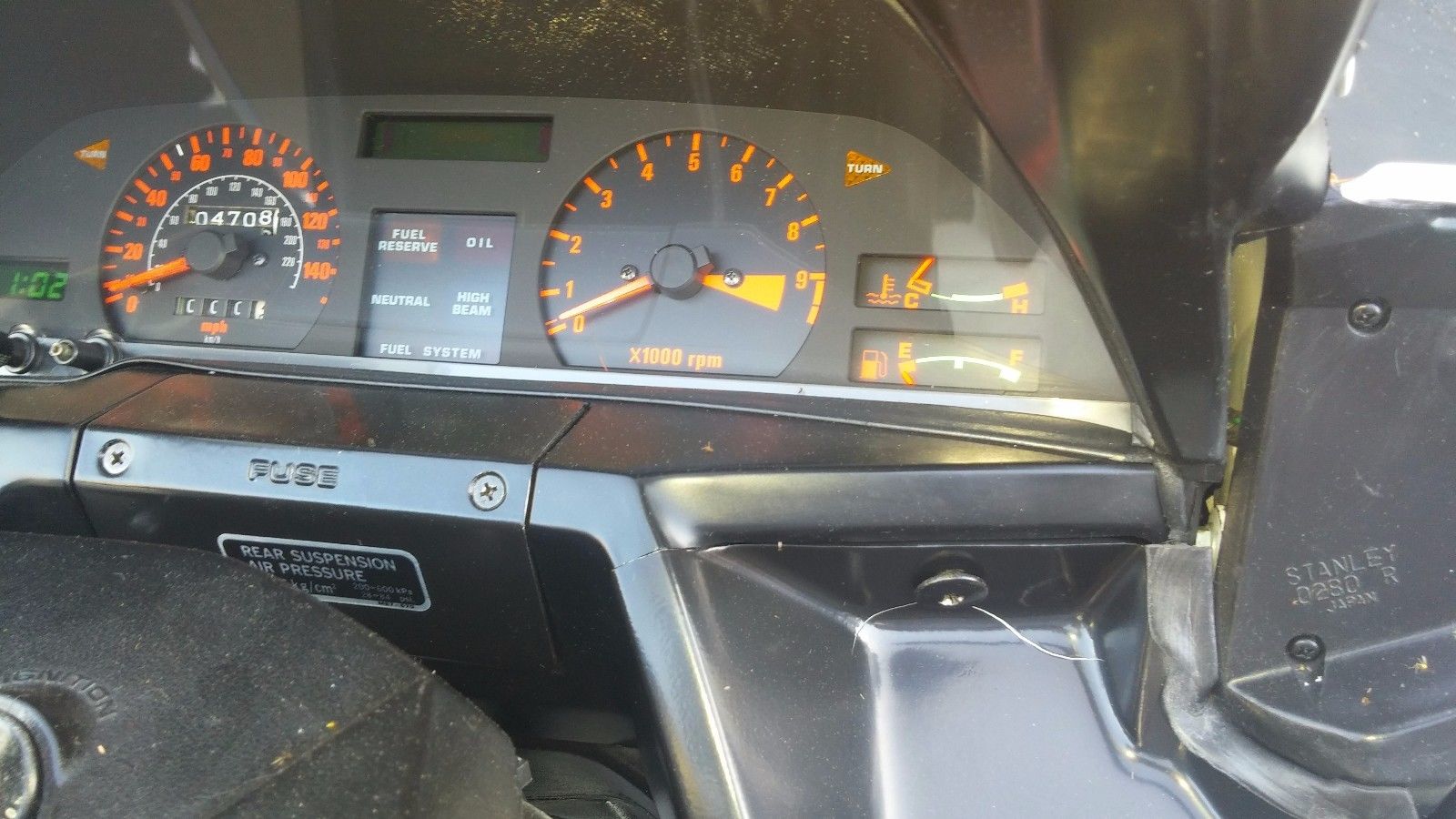 From the seller:
1983 CX650 TURBO – YOU CAN EAT OFF THIS BIKE – SUPER MINT CONDITION.
HAS BEEN MAINTAINED IN A CLIMATE CONTROLLED ENVIRONMENT GARAGE FULLY COVERED. THE BIKE HAS A NEW BATTERY, FORK SEALS, TIRES, AND ALL FLUIDS HAVE BEEN CHANGED. I HAVE OWNED THIS BIKE FOR MANY YEARS, HOWEVER, HEALTH ISSUES FORCE SALE.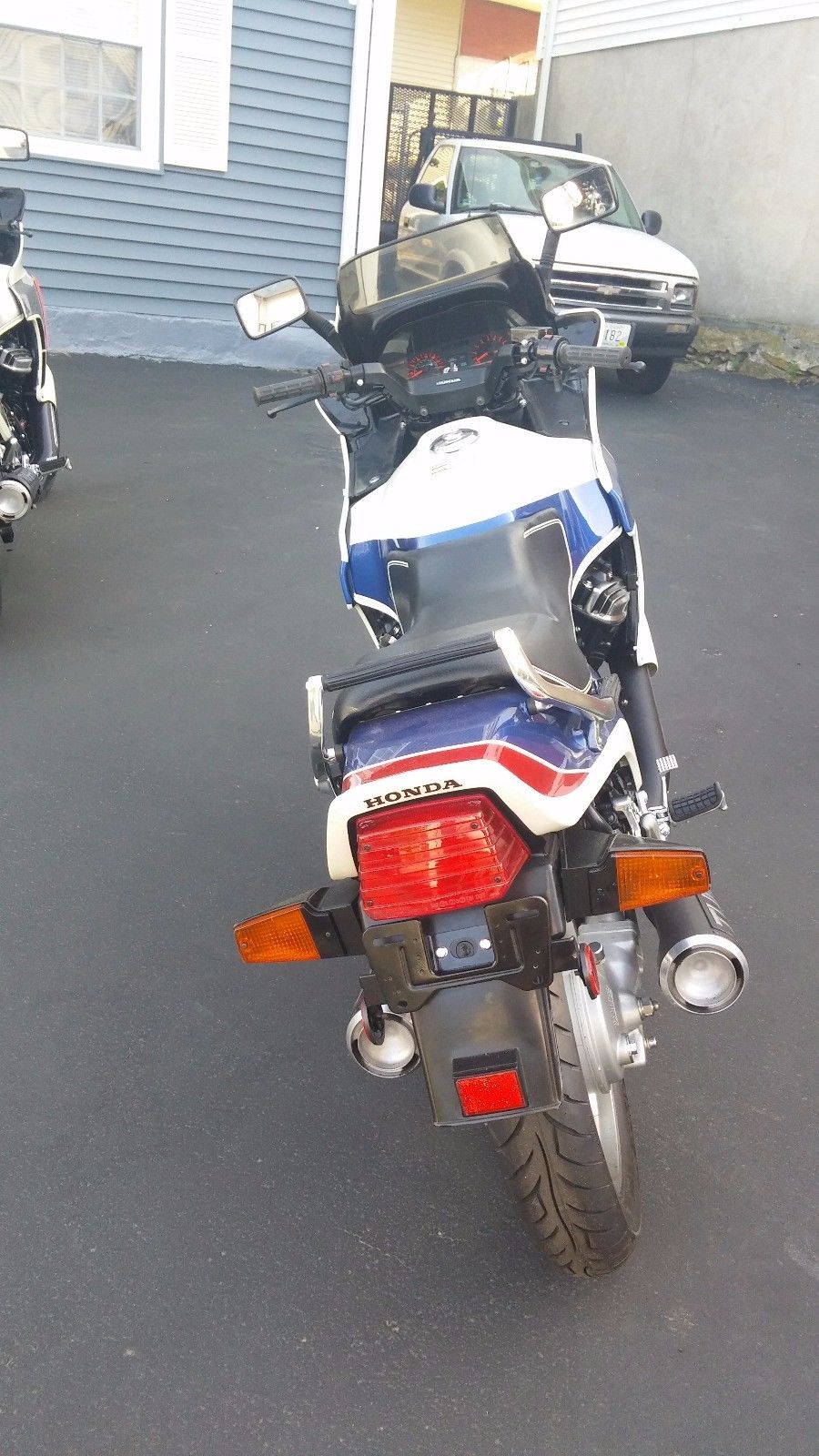 With less than 1,800 worldwide, and only about 1,000 making their way into the US, the CX650 Turbo is a pretty rare bird. The problem is that of those 1,000 US bikes, half (or more, if stories are to be believed) wound up in the hands of schools who used the bikes for tech training. The reason for this is not because they made such great training platforms, but rather because they flat out did not sell. Honda dumped them, wrote them off the books and moved on. The Turbos were a big win for Honda "the engineering company" but a bad bet from a revenue standpoint.
Fast forward nearly 35 years and the supply of these magnificent beasts (all 600 lbs) has dwindled. While most were cared for, these Turbos fall into neglect easily. With no real market to speak of, bikes were dumped for a song and treated as disposable. Today, these are still cult machines that speak to certain individuals. Unloved 35 years ago, largely unloved today. That is a shame, as these are truly unique motorcycles. They pull surprisingly well for their size and weight, and have all the hallmarks of Honda quality. Bidding on this 1983 Honda CX650 Turbo is only up to $4k. There is a reserve in place, and a BIN of – ahem – $16,999 (!). While values for good examples are slowly creeping up to the $10k mark, this appears to be a bit optimistic – even for a super clean and low mileage bike like this. Hats off if the seller gets his price, but I think this unloved-beloved model will need to age a bit further before the market takes that type of notice.
MI