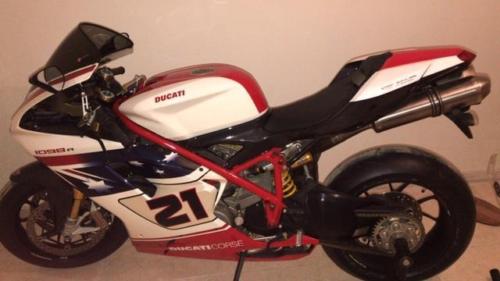 Ducati has an enviable record when it comes to performance motorcycles. Not only do they succeed on the racetrack, but the bikes from Bologna seem to be at home on the street, in museums, as artwork, and in collections everywhere. This is partly due to the legendary record of wins delivered by the big desmo twins. Some of the biggest names in WSBK and MotoGP have enjoyed success on a Ducati, and with that brings a mythical element to the equation. It certainly does not hurt that styling is an equal partner to horsepower, as is the Italian way. To complete the trifecta, Ducati has always capitalized on the supply-demand ratio, producing limited edition and short production run examples, numbered to prove exclusivity. Many of these specials are based on famed riders for the brand, such as today's beautiful Troy Bayliss Edition 2009 Ducati 1098R.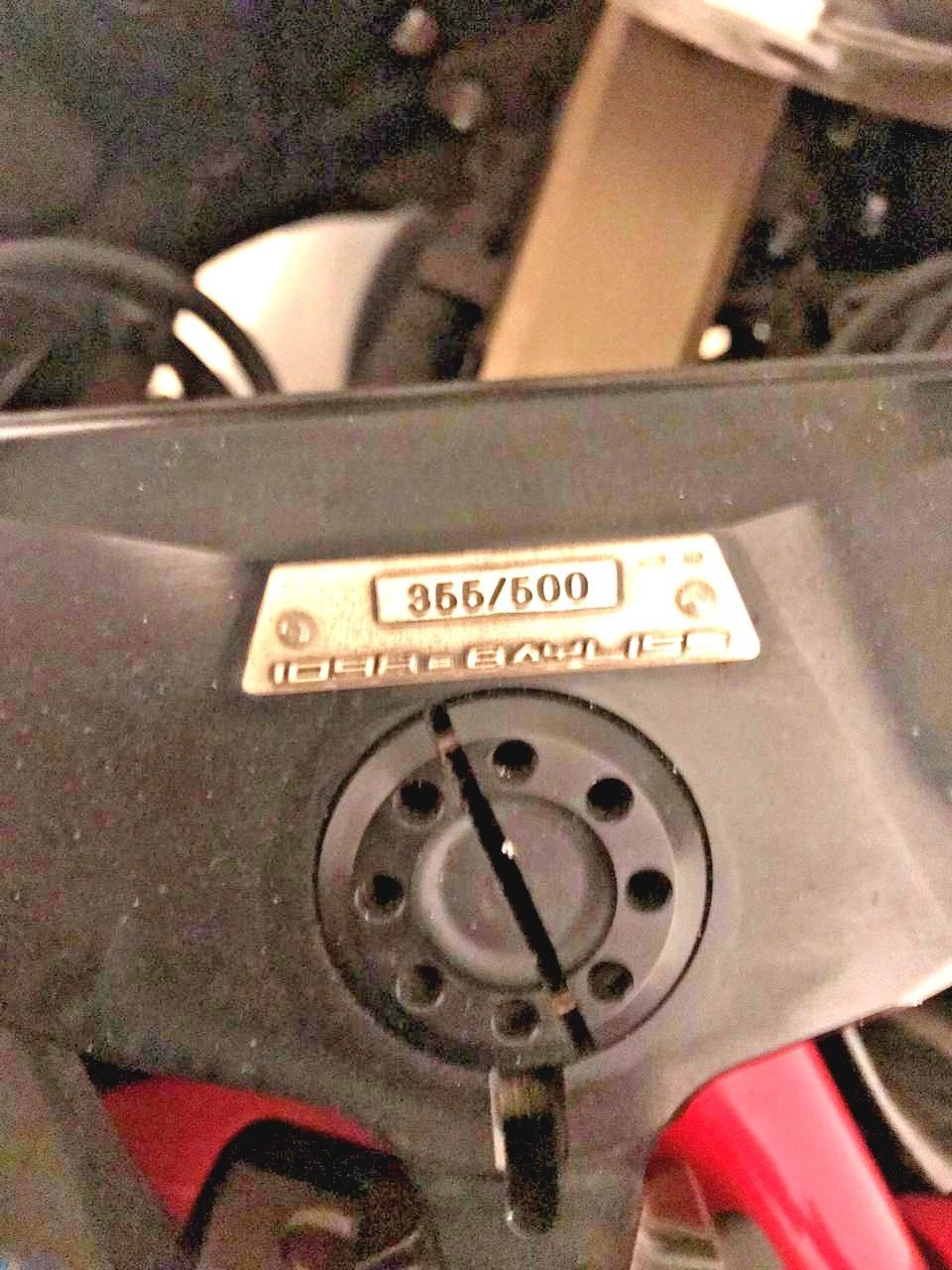 If you've been following RSBFS for any period of time, you already know that the "R" spec versions of Ducati models are special. Usually bestowed with carbon fiber components and riding on upgraded suspension, the R bikes also usually offer more HP than a standard edition base model. In many cases, the R specification had a different engine entirely: late year, top spec 851s were 888cc, the SP0 versions of the 888 were actually 916 configurations, etc. So too, did the R version of the 1098 herald the coming of the 1198 – at least in displacement. This was good for 180 horsepower, making the 1098R no slouch on the dyno. Traction control was included.
From the seller:
A great opportunity to own a Superbike, a piece of history, which would take pride of place in any serious collection. Ducati saluted Troy Bayliss career with a great special edition -R in 2009, with his race number and Aussie flag livery.

Bayliss Limited Edition has been drenched in carbon fiber and has a special colour scheme designed by Aldo Drudi. comes with rear paddock stand.

No track work, very reluctant sale. Number 355 of 500. This bike still brand new, never registered. available for pick up in Beirut, Lebanon. also available for International shipping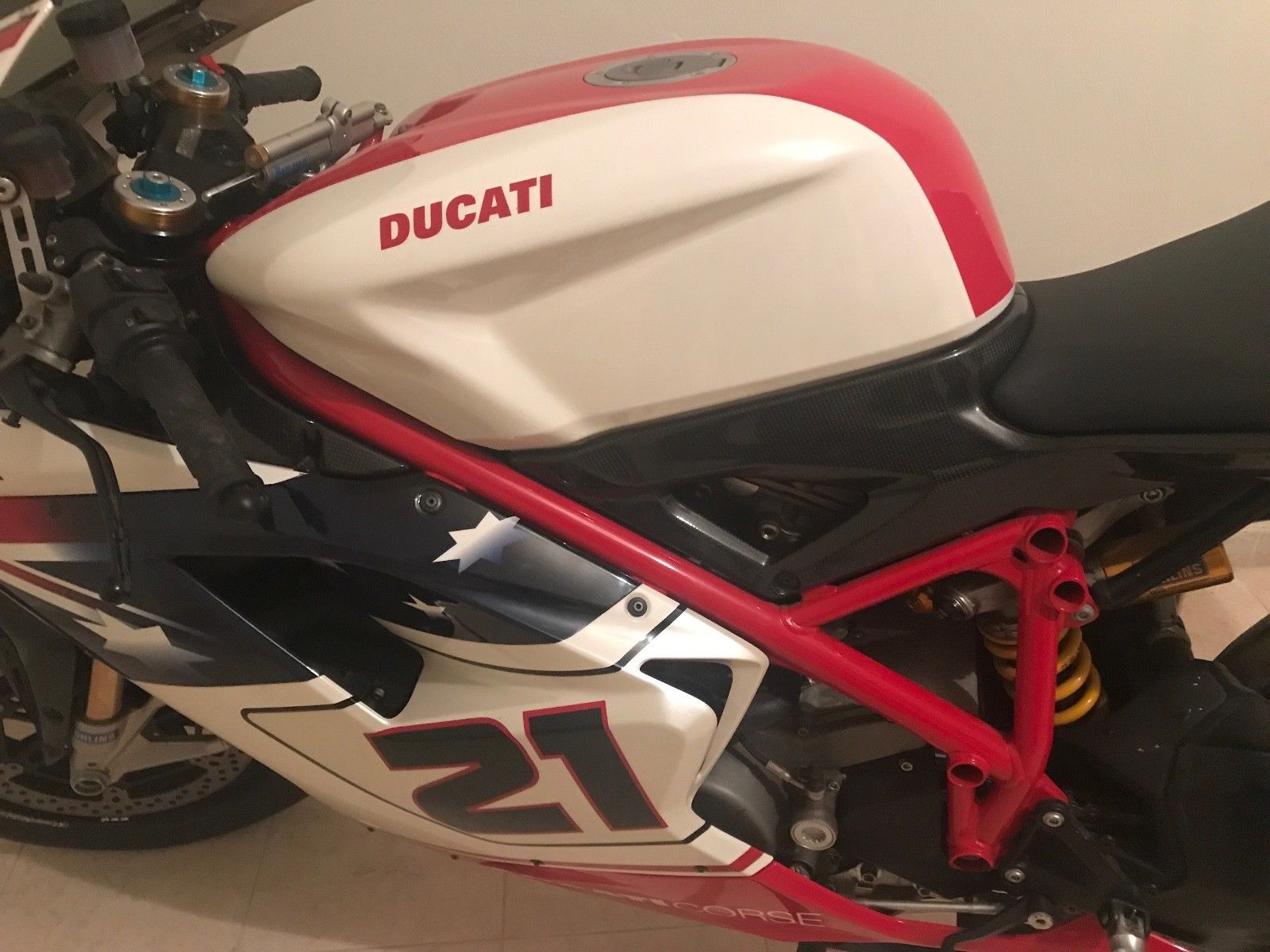 Ducati introduced the Troy Bayliss Edition 1098R to celebrate Troy's swansong. After winning the 2008 WSBK championship Bayliss retired from competition, a 3-time crown winner. The 1098R Troy Bayliss Edition is essentially a R model with some minor additions (carbon fiber pieces and model specific wheels). The major highlights were in the graphics: livery that resembled the WSBK racer, replete with the famous Bayliss 21. With only 500 examples produced worldwide, this was a fitting tribute to one of the greats.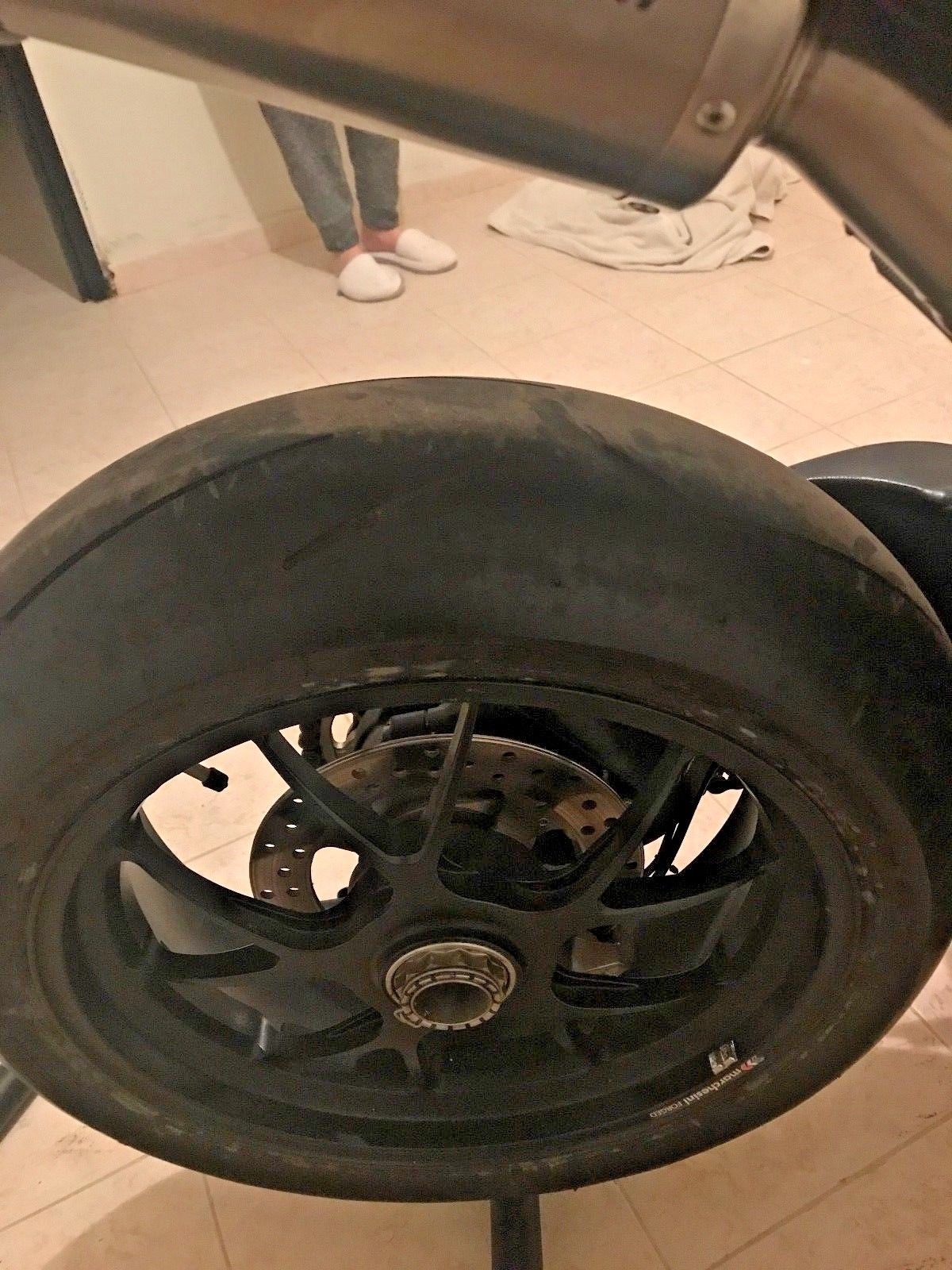 This particular example is claimed new (as in never been registered), wears a reported 150 miles on the odo, and is located in Beruit. Given than only about 150 examples were imported into the US, it is natural to find good examples elsewhere in the world. But certainly this is the first RSBFS post highlighting a bike in this particular region. If I had to nitpick, the pictures are not as high-res or clear as I would like. Still a rare Duc is a rare Duc; the question is really about importation. Prospective buyers need to consider paperwork and shipping as part of the bargain. Starting bid for this one is $22,500 – which is in the money zone compared to most Bayliss LE models we have seen, however it may be a bit high for the opening ask. No bids as of this writing, which gives you time to jump in. Check it out here. Once you look at the details, come back and share your thoughts in our Comments section. If you were in the market for a Limited Edition Ducati, does the Australian-flagged Bayliss model make your top 3? Let us know, and good luck!!
MI