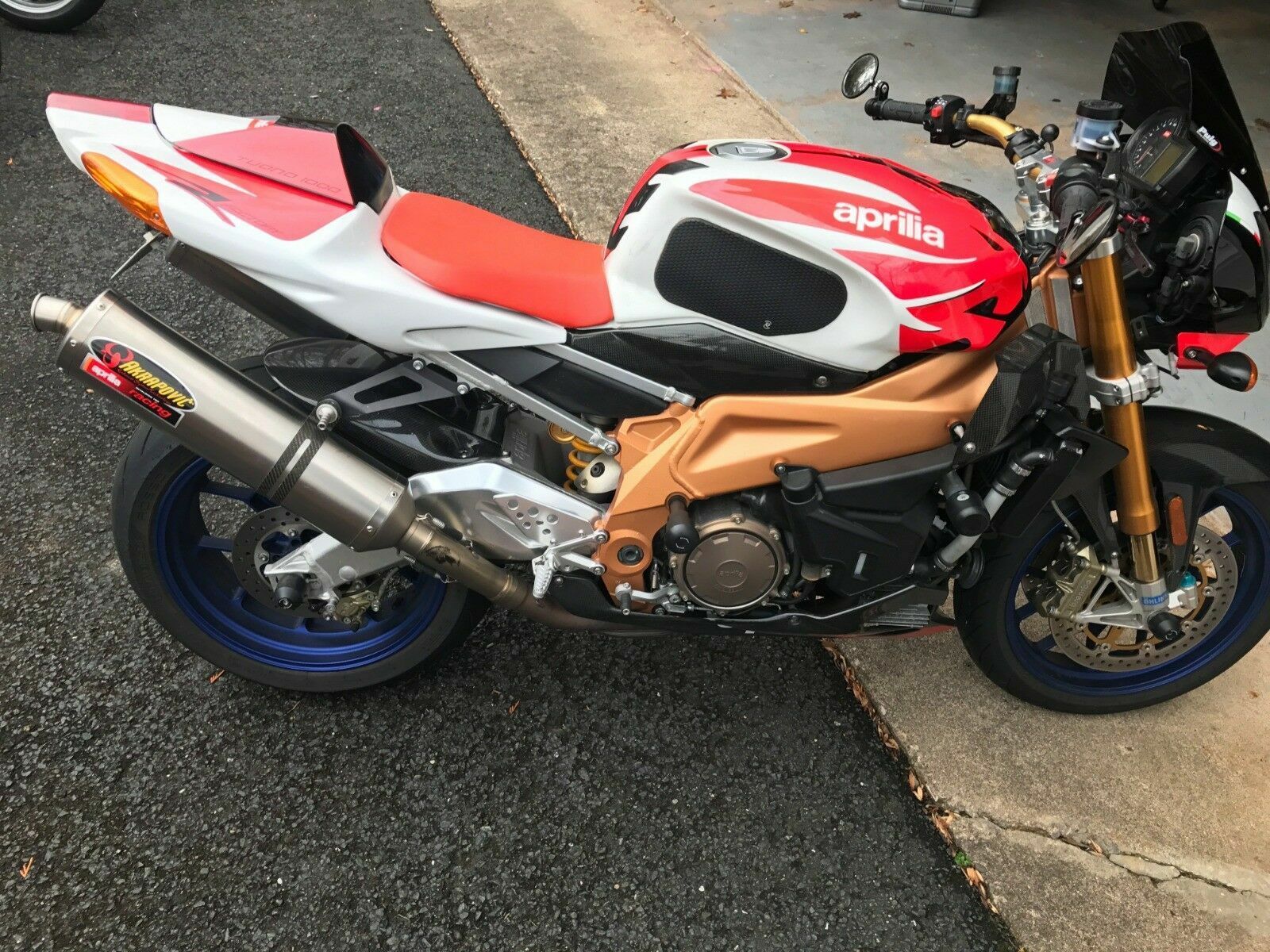 Often considered the newer, younger upstart to the Superbike scene, Aprilia dates back to the end of World War II as a manufacturer. Originally a builder of bicycles and mopeds in war-torn Italy, Aprilia leveraged a partnership with Austrian company Rotax and began to build bigger scooters – including a string of very successful 250cc road racers. Many well-known knee draggers – folks like Max Biaggi, Valentino Rossi, Loris Capirossi, Roberto Locatelli, Marco Melandri, Álvaro Bautista, and Jorge Lorenzo to name a few – achieved championship status on an Aprilia 250cc race bike. The connection with Rotax remained over the years, and in 1998 Aprilia launched the first of the big bore models – the RSV – based on a 1000cc Rotax 60 degree V-twin. As the years passed and Aprilia was acquired by Piaggio, the larger models continued, as did forays into racing in both WSBK as well as MotoGP. So clearly Aprilia knows something about building sporting motorcycles.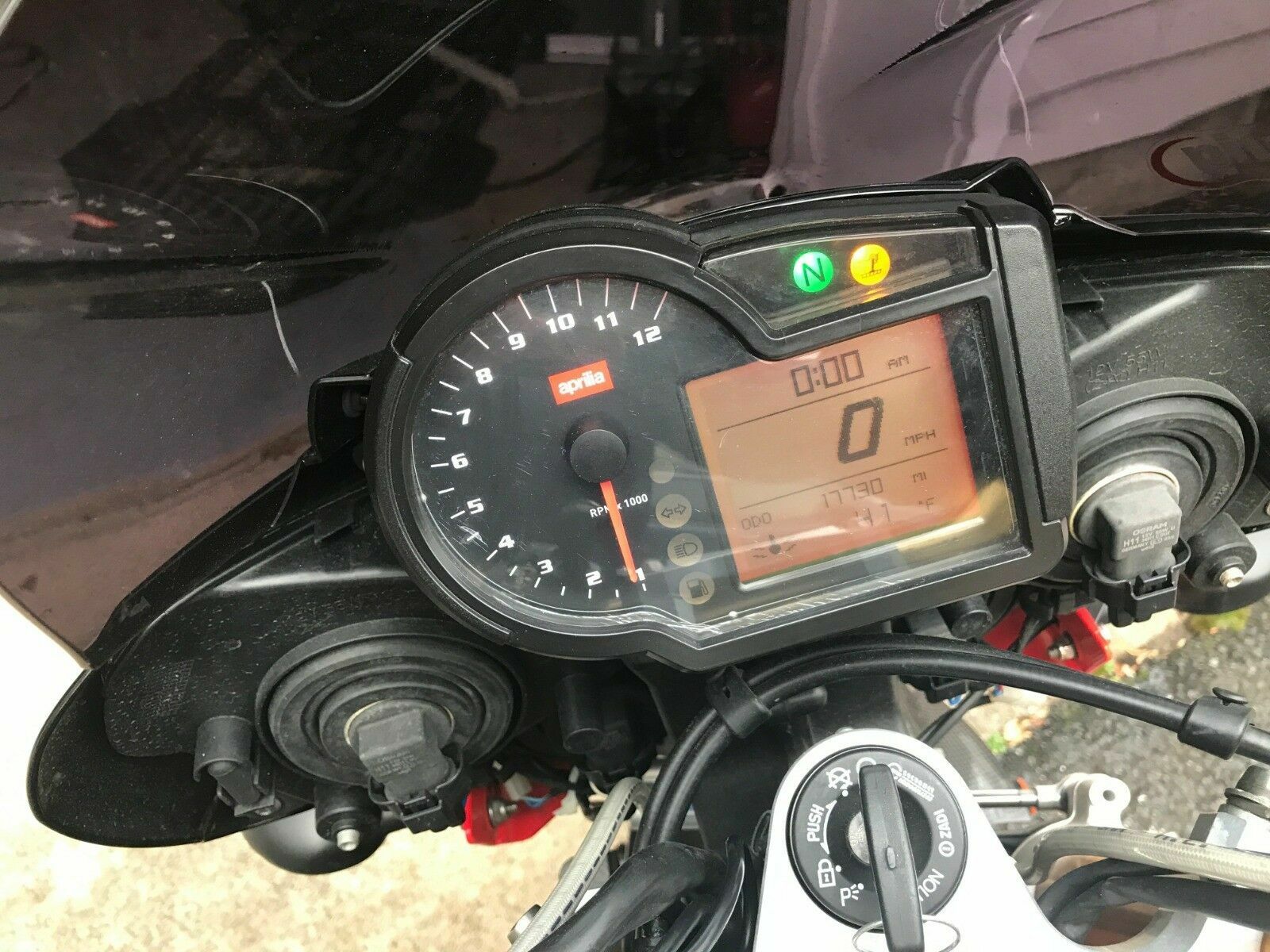 The Tuono is fundamentally a RSV sport bike sans clothes. Much like the Monster lineup from Ducati, the Tuono features a more upright seating position, wider bars and what is generally considered more adept at navigating in the city. Also in parallel with Ducati, the "R" spec of an Aprilia model offers tastier suspension bits, more carbon fiber, lighter weight and a higher level of performance. In the case of the Tuono, you are looking at approximately 9 lbs of weight carved off of the standard model, Ohlins suspension and top-notch Brembo binders. You also get a gold anodized frame – which doesn't add any performance but definitely gives you that bling factor. And while the Italians are known for their two-wheeled artistry, every once in a while they paint from a palate of colors not ordinarily found in nature; this seems to be one of those times.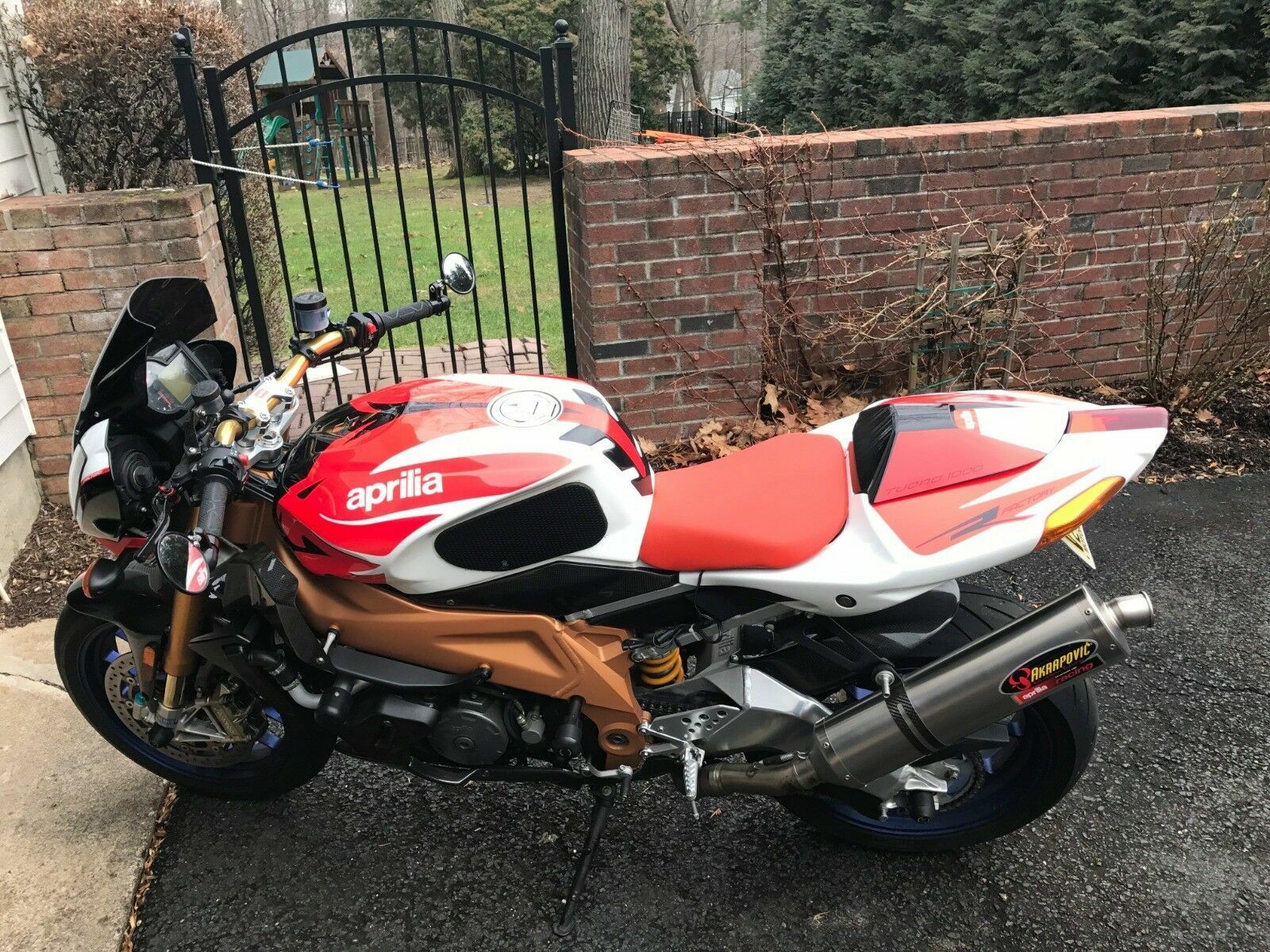 From the seller:
Original owner – over 12 years. Rare bike. Factory edition with Ohlins front and rear, carbon fiber and forged OZ wheels in blue. I upgraded the stock steering damper to Ohlins as well. Akrapovic cans with PC 3 custom dyno tune – runs fantastic. CRG levers, Puig screen, tank grips and fender eliminator. Stock parts included. Recently installed new stator and regulator. Forks rebuilt within last 2500 miles. All major work done professionally at Eurosports in Pa. Newer Pirelli Diablos.
No doubt this is a striking, if not interesting looking bike. If you are concerned with becoming another "me too" Monster rider, this could be your escape vehicle. Rare by the numbers but not necessarily high on the collector list, this particular example has just over 17,000 miles on the clock. Not a lot of picture, but definitely a lot of bike. Located in New Jersey, you can check it out here. Do you Tuono? Let us know! Good Luck!!
MI