From the fine folks at Bonhams comes the Autumn Stafford Sale – a dedicated motorcycle and motorcycle memorabilia auction to be held in person and online on October 15, 2017. While we don't have room to show you each of the 300+ lots, check out some of the fantastic offerings available below.
---
Jorge Lorenzo works 2007 World Championship-winning 2007 Aprilia 250cc RSW Grand Prix Racer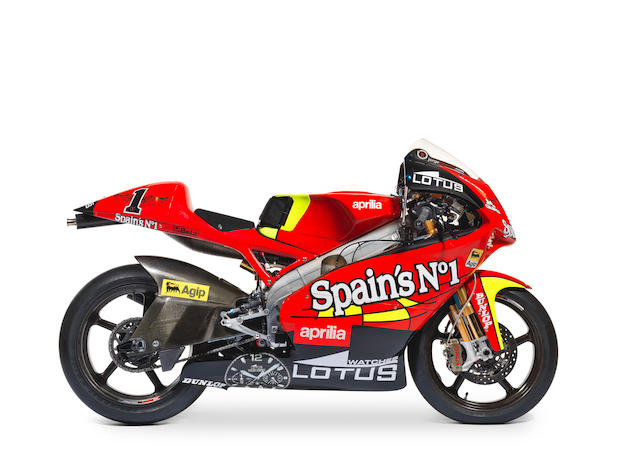 Hot on the heels of his first 250cc World Championship with Honda, Jorge Lorenzo jumped to Aprilia and took his #1 plate with him. Utilizing this factory works RSW, Lorenzo showcased his rise to fame with a second World Championship. This historically significant racer has been documented by Aprilia as the genuine article.
---
NEW 1987 Suzuki RG500 Gamma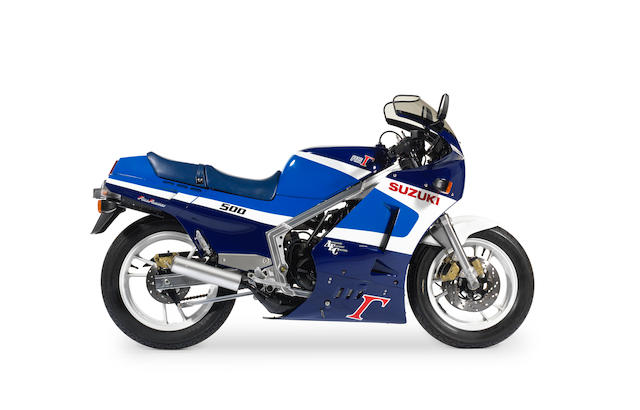 RSBFS readers are pretty rabid when it comes to the Gamma. Representing the closest road-going racer available at the time, the square-four two stroke is a milestone machine for collectors. This particular bike is brand new, has only push mileage on the clocks, and has never been registered. This must surely be the rarest of the 500cc Gammas we have ever seen on these pages.
---

1990 Honda VRP-RS500 Grand Prix Racing Motorcycle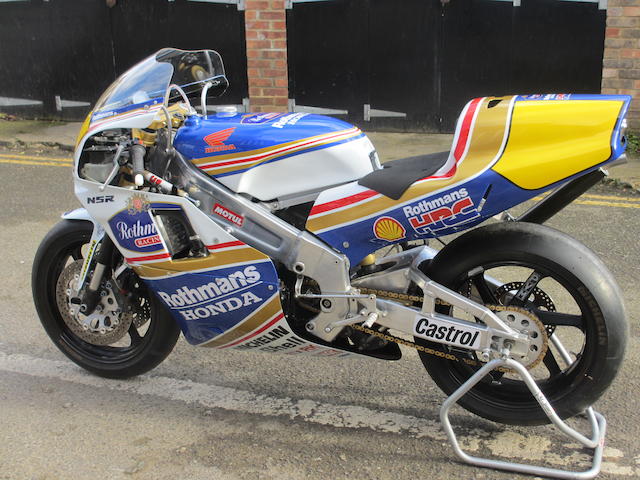 The Honda RS500 was a customer/privateer version of the works NS500 triple. With a long pedigree of success, the lighter three cylinder two stroke powerplant paved the way for Freddie Spencer's victory. This particular bike is one of only three 1990 machines built in Italy by Verona Racing Products (VRP). Using a custom chassis and updated components, this RS500 represented a major update to a machine originally launched in 1982.
---
1991 Honda VFR750R Type RC30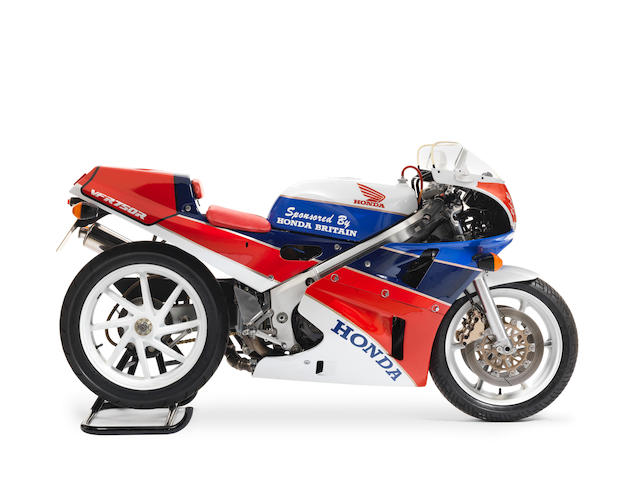 No high-brow motorcycle auction could be considered legitimate without an RC30. Long the bellwether of collector prices and trends, the VFR750R is THE iconic homologated superbike. This wonderful example is a UK bike, has but 3,976 miles on the odometer, and has some well-documented history. Is the collector market appreciating? This 1991 Honda RC30 might be the one to watch.
---

1983 Laverda TT1 RGS Corsa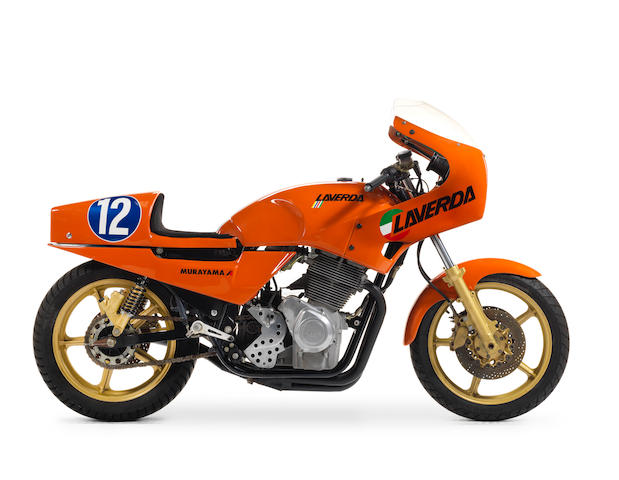 The up and down fortunes of Laverda are highlighted by this stunning TT1 RGS Corsa. Pattered after the factory works machines from the year previous, only a handful of completed bikes were delivered to select customers. Considered semi-works bikes, these Corsas were campaigned in TT and endurance races throughout Europe. Sadly Laverda suffered more downs than ups in the intervening years – but this 1983 Laverda TT1 RGS Corsa gives a glimpse of what the future could have been like for the iconic Italian marque.
---

1997 Ducati 916 Senna II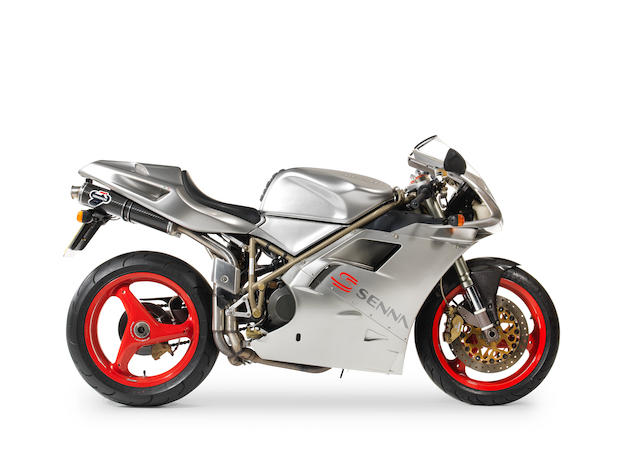 Few motorsports celebrities command the respect reserved for the legendary Ayrton Senna. A Formula 1 phenom, a record breaker and a shooting star until his unexpected death in 1994, Ayrton Senna was also a social activist. Concerned with the large number of impoverished and homeless children in his native country of Brazil, Ayrton was a tireless supporter of their cause. The Senna edition of the sublime 916 was to raise money for his charity – and introduced the world to one of the most striking and rare Ducati models ever made.
---
1974 Laverda 744cc SFC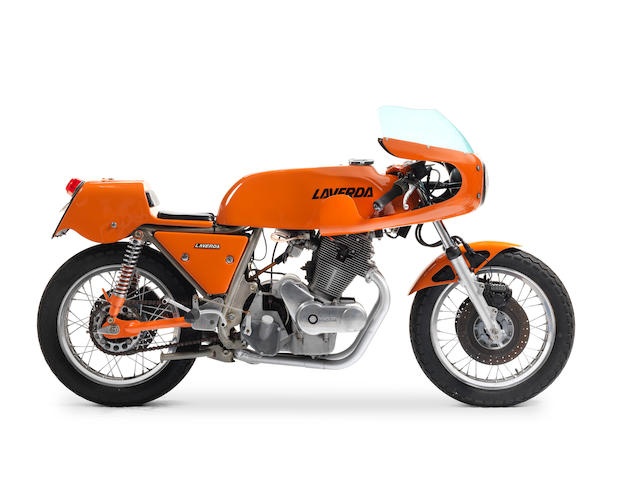 Laverda went all in for endurance racing in the 1970's, and the SFC ( super freni competizione ) was a half-faired homologation special, with triple-disk brakes and right-side gearshift.  Most often seen in the factory's signature orange, the model was a successful endurance racer and ride-to-the-race privateer machine. This 1974 Laverda SFC is documented in the SFC Registry, with the frame and engine numbers validated as correct.
---
1977 MV Agusta Boxer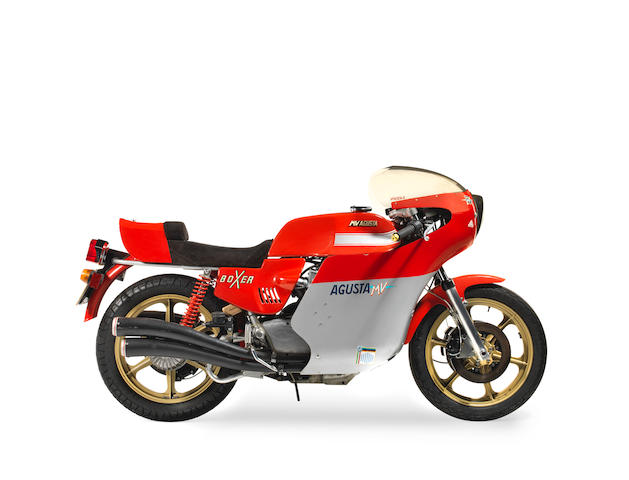 What you are looking at is one of only two MV Agusta Boxer bikes ever produced. A naming conflict with a certain four-wheeled Italian manufacturer located in Maranello prompted MV to change the name of the line to Monza early in the production cycle. Born from the bones of the 750 America model, the Boxer/Monza model is punched out to 837cc improving power and top speed. This 1977 MV Agusta Boxer is an ultra-rare example of Count Augusta's finest work.
---
1975 Bimota 247cc YB1 Racing Motorcycle


You are undoubtedly familiar with Bimota's climb to fame with their legendary street bike kits, and later fully constructed motorcycles. But their roots were planted in the fertile grounds of motorsport competition; most notably, the smaller capacity roadracers that were popular in Europe. This 250cc 1975 Bimota YB1 is one of only 12 and was campaigned successfully in the World Championship by Swiss rider Bruno Kneubühler (whose career spanned from 50cc through 500cc GP bikes). Like all Bimotas, the craftmanship of the frame ensures flex-free handling, and the bodywork makes it look fast just standing still.
---
1976 Bimota 492cc SB1 Racing Motorcycle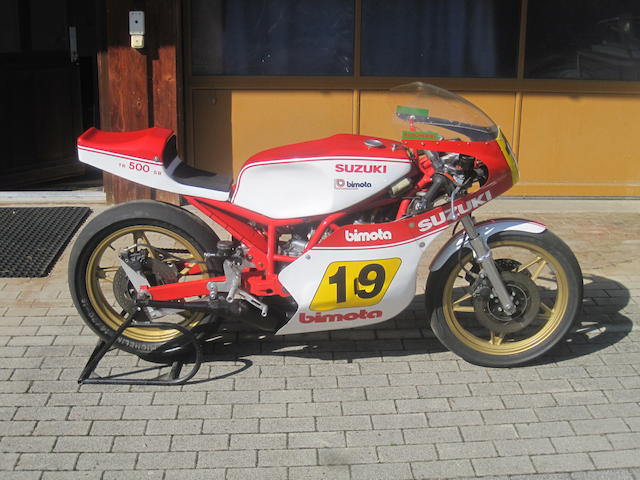 Another fabulous and rare Bimota racer (number 20 of 50 frames constructed), this SB1 utilizes here is fitted with a Suzuki TR500 engine, the water-cooled racing version of the road-going T500 twin. Check out the auction details to see the innovative frame layout – this SB1 highlights the ingenuity of the Bimota crew. This amazing bike is offered in unrestored, running condition.
---
1986 Ducati 750 F1 Montjuich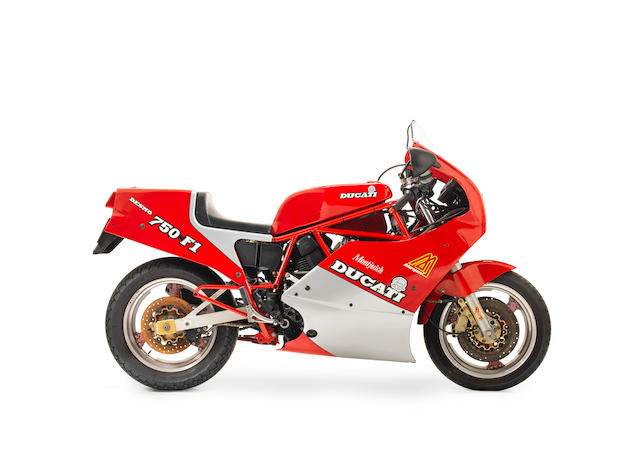 Named after the fabled TT course laid out near Barcelona Spain, the Ducati 750 F1 Montjuich is a race-replica variant of the F1 line. Sporting engine, chassis, exhaust, and suspension improvements, the Montjuich was limited to a total of 200 units (all featured numbered plaques). This 1986 Ducati 750 F1 Montjuich is Number '002' and is truly a remarkable example of the model.
---
1981 BMW Magni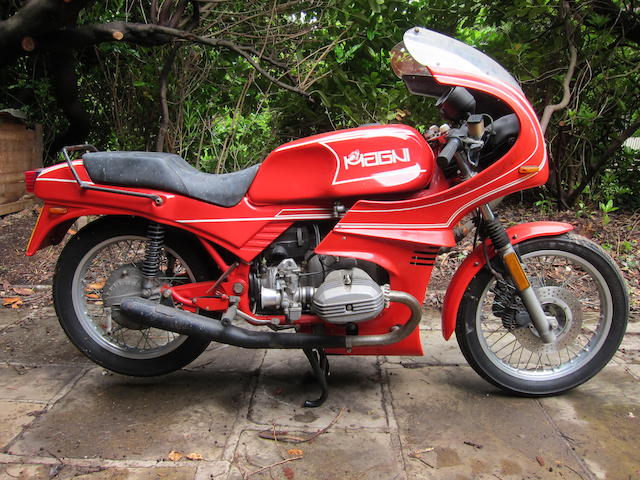 Arturo Magni is perhaps best known for his work with competition models from MV Agusta. But following the close of MV, he set up shop for himself, and branched out. This 1981 BMW is claimed to be one of the fewer than 150 units ever created. It sits in unrestored condition, with an unbelievable 134 miles on the odometer. Far from mainstream – yet accessible via ample BMW parts and drive train knowledge – this 1981 BMW Magni looks to be quite the exotic conundrum.
---
1994 Bimota SB6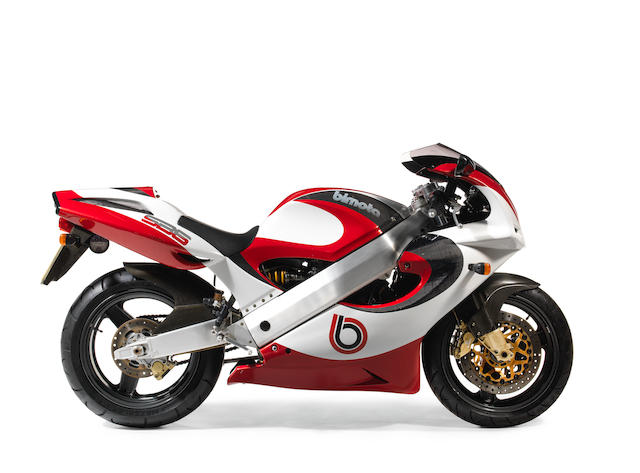 This list would not be complete without a streetable Bimota – which brings us to this beautiful SB6. One of the more affordable lots in this incredible auction, the SB6 features motive power courtesy of the Suzuki GSX-R1100. Displaying a sense of artistry while serving up performance, the SB6 was one of the most successful Bimota road machines. This 1994 Bimota SB6 shows a mere 9,900 km (about 6,100 miles) on the dials.
---
1982 Hesketh V1000


This 1982 Hesketh V1000 won the popular vote with the RSBFS staff; ultra rare, undeniably cool, and a meteoric failure. The good Lord Hesketh set out to build his own brand of sporting motorcycles in the vein of Vincent, but his lavish lifestyle, failing Formula 1 team and other poor investments drained any capital and doomed this noble project. While Hesketh did launch the brand starting in 1980, from 1984 onwards it has sought suitors and investment to stay afloat (both Cagiva and Triumph were purportedly intersted, but passed). With only about 130 V1000 models created (and another 40-50 of the ultra rare "Vampire" sport tourer), this 1982 Hesketh V1000 remains an interesting yet obscure model for collectors.
---
This Bonhams Autumn Stafford Sale auction has so much more to offer, so be sure and review the full listing on the Bonhams website. Here are a few teasers of what you might find.