Welcome to another edition of our RSBFS Reader's Rides For Sale! Do you think the acronym "RSBFSRRFS" is a little much? Probably.  This time we have a couple of Italian bikes for sale. But the comparisons between the two pretty much stops there. One is a beautiful MV Agusta and the other is mean Aprilia/Yamaha hybrid smoker race bike. Have a look!
1999 Aprilia RS250 race bike up for auction starting at $6,500. This is no standard RS250, instead it has a Yamaha RZ350 heart pumping in its chest as well as many other high quality upgrades. Check out the auction for this nicely done RS250 here!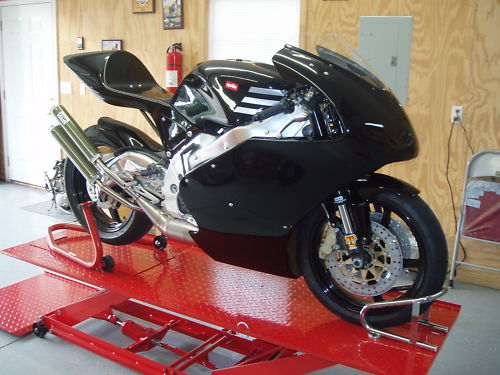 2007 MV Agusta F4 1000cc 1+1 For Salein CA for $13,000. This bike looks to be in exceptional condition and the seller states that it has just had its first major service. Other than changed out rear sets and a mid pipe, this thing is stock. Check out the seller's for sale ad here!
Be sure to check out some other awesome bikes that haven't quite made it up to the site on the RSBFS Facebook page.
-JS