For Sale: 2007 Aprilia RSVR Bol D'or Limited Edition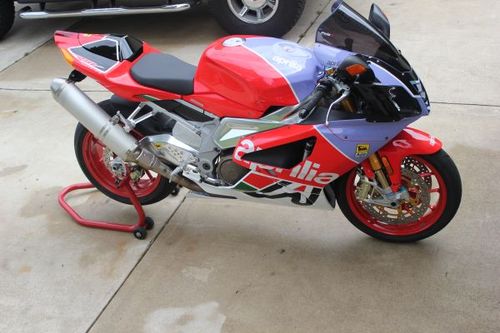 Born from the famous 24 hour endurance racing event in France (no, not LeMans – although it is held at the LeMans track), the Aprilia RSVR Bol D'or Limited Edition pays tribute to the tenacity and durability of the men and machines that take part in such sanctioned, organized torture.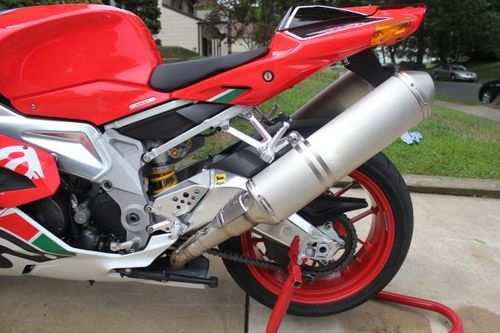 Aprilia has proven that the magnesium-cast 60 degree vee twin, the evolutionary aluminum chassis and the finest braking and suspension componentry found in the world can add up to a successful endurance racer. Taking that a step further, Aprilia offers this Limited Edition streetbike version, a "paint and stickers" revision of the mighty RSV1000 Mille.
From the seller:
Aprilia RSV 1000 Mille R Bol D'or
3715 miles
Like New Not even broken in
turns a lot of heads while riding-sharp looking bike

Lots of extras Included:
rear tire stand
3 yr extended warrenty
bike cover
tinted windscreen plus original clear windscreen
rear seat
rear seat bag
s100 cleaning kit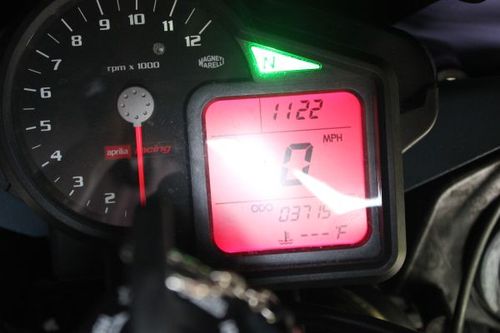 This bike looks to be very clean, and well cared for. The miles are low, as is the price – about $1,000 less than the last Bol D'or we posted (which was in Switzerland). The extras, such as extended warranty, tire stand, seat bag and cover show the care lavished on this machine, and ensures the new owner of a clean and trouble free future. Well, if not trouble free, then at least a warrantied future.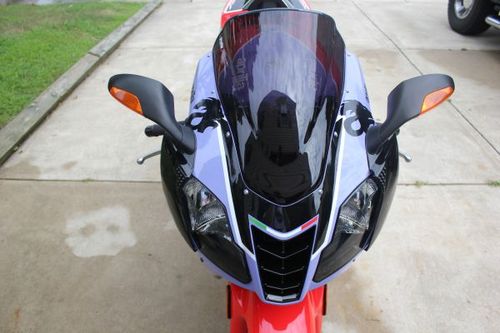 This auction is on right now, with a *very* reasonable BIN of $8,000. This is a US-based bike, making it far easier for our North American readers to acquire. And if the condition of the bike and all of the extras are not enough, the seller is willing to entertain offers! This one could go down as the Bol D'or bargain of the year. For more information, pictures and tons of specs on the bike, click the link and jump over to the auction.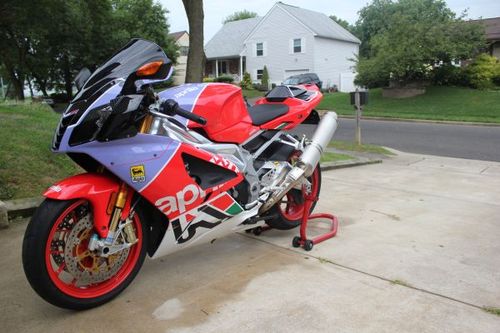 Special thanks to RSBFS superfan Martin who pointed this one out to us. Martin is well on his way to earning an all expenses paid trip through our swag shop for all of his suggestions and pointers. For you chance to win cool gear, keep us in mind when you stumble across something clean, pristine and rare!
MI