The twin mufflers tell you something is just a little different here.  The RSV Mille SP was Aprilia's take on a homologation special.  Production numbers were right at the rule book minimum; 150.  While it looks quite similar to a standard RSV it really is a different bike.  The short stroke engine was developed in conjunction with Cosworth, the frame is adjustable in multiple ways, the Ohlins suspension is upgraded and it is all wrapped in carbon fiber bodywork.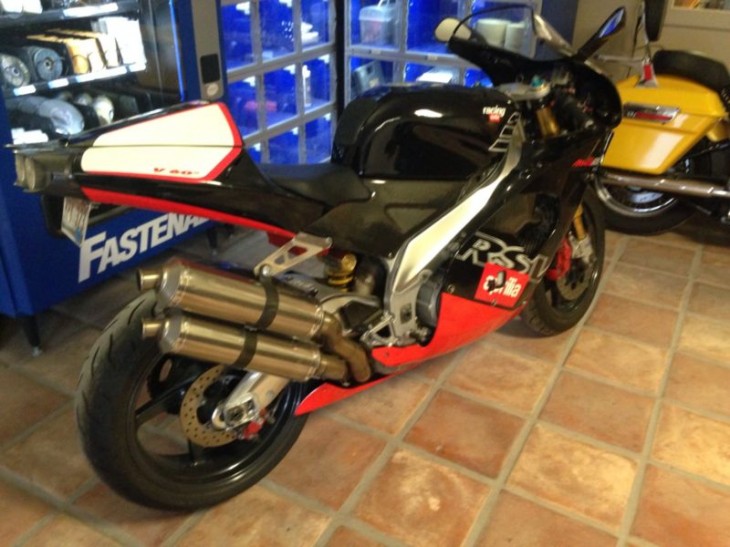 What are they worth? I've never seen one for sale. The BIN of $7,500 seems more than reasonable.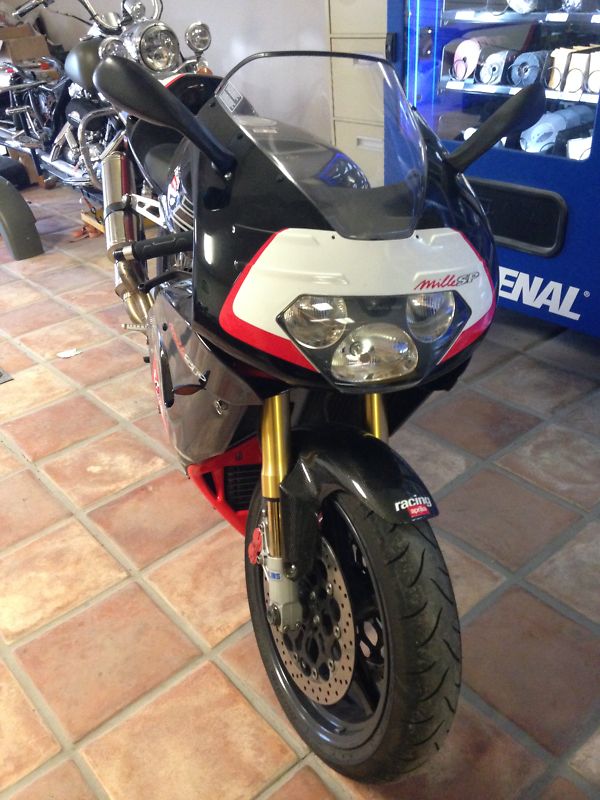 Only the stickers hint at something different from the front.
The info:
Hello I hav e a near perfect 1999 arillia 999cc factory race ready hand made bike. This is in the best shape that it could be in it looks brand new. always kept in a heated showroom for sale. So to the good stuff it has a cosworth 999cc 60 degree v twin it has 6550 for miles. It has all ohlins stablelizers forks and shocks it has brembo dual brakes up front and single in the rear new bridgestone tires this bike is a numbered matching bike the number is 59 of 150 made they imported only 10 to the us only 6 are still lic so bid on this one of a kind bike
There's some carbon fiber.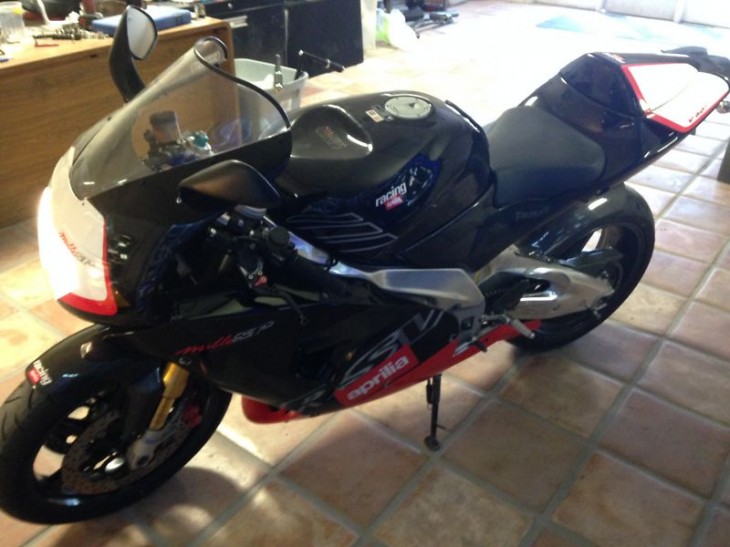 It doesn't have the lust factor of say a RC30/45 but I would think this would be quite a desirable bike considering the specs and low production numbers.
Ian