If you're looking for a pristine, collectible example of Honda's RS125, you should probably just move along. Nothing to see here. The original engine is long gone, lunched by a previous owner. That's no real surprise: these were pure racebikes, and never built to last. The durability required for a roadbike means that everything is heavier than is ideal for racing and, when you're only working with 124.4cc and trying to maximize speed, every ounce counts.
Your average street-legal 125 is basically a jumped-up moped, an entry-level motorcycle to be quickly discarded or a hypermiling commuter for fans of extreme frugality. But the RS125 is another animal: that little, slightly undersquare two-stroke single, freed from any need to last beyond this weekend's racing, can be tuned to make in the neighborhood of 45 highly-strung horses. With fuel, the bike weighs in at a featherweight 155lbs, so there's more performance available than you'd expect.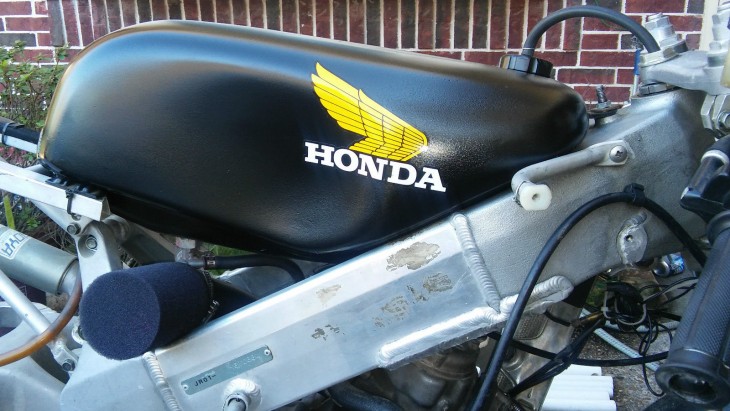 But straight-line speed is hardly the point: a 125 or 250 is all about cornering speeds, and the bantamweight RS125's handling is in another league, offering up a worthy sacrifice of rubber and knee pucks on the Altar of Lean. All the grip in the world can't really overcome the weight of the average four-stroke sportbike. Sure, the ultimate grip may be there, but that mass dulls everything, and is always lurking, ready to bite.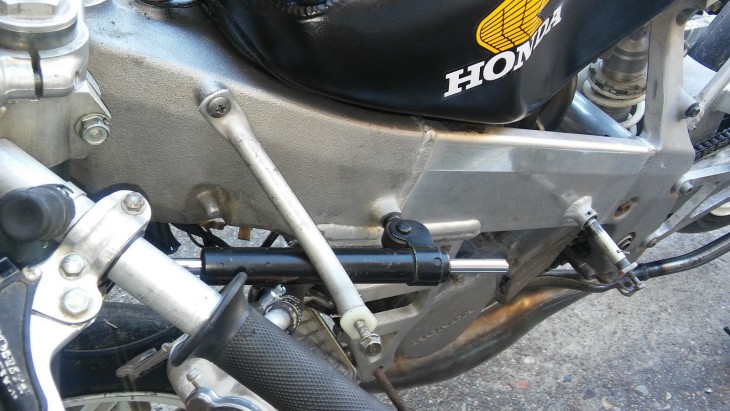 From the original eBay listing: 1998 Honda RS125 for Sale
THIS IS A COMPLETE HONDA RS125

The original NF4 series motor did not survive the prior owner and the bike has been equipped with a modified CR85 Engine, former AMA motorcycle racer owned with modified internals. NF4 series motors can be easily sourced online for the true purist.

This treasure was found via word of mouth within the continental USA–I'm not sure when the bike was brought into the USA but bike has been sitting in the back of the shop for several years–recently pulled out for overhaul and prep.

The bike runs and drives, comes as pictured:

New chain, air filter, extra rear sprockets, full fairing set, etc.

Bike bump starts very very easily!
Starting bid is $2,600 with no takers as yet. As the seller mentions, this RS125 is currently powered by an CR85 engine, one of their entry-level two-stroke dirt bikes. I'm not sure how that compares in terms of performance to the original engine, but it should be pretty easy to find parts to tune it and keep it running… This bike has been well-used, although the hard parts are all there to turn this into whatever you want: run it as-is, knowing it should be a snap to find parts. If you prefer, you could track down and fit an original engine, or slot in something bigger and more modern, like maybe one from an Aprilia SXV…
-tad