1998 Aprilia RS250 street going and titled!
Location: Dickson, TN
Mileage: 4,000
Price: $5,700.00
Okay, since I can't spring for this I thought I'd pass it along. I talked to the seller this morning and was hoping he'd trade me, but it was a 'no can do'.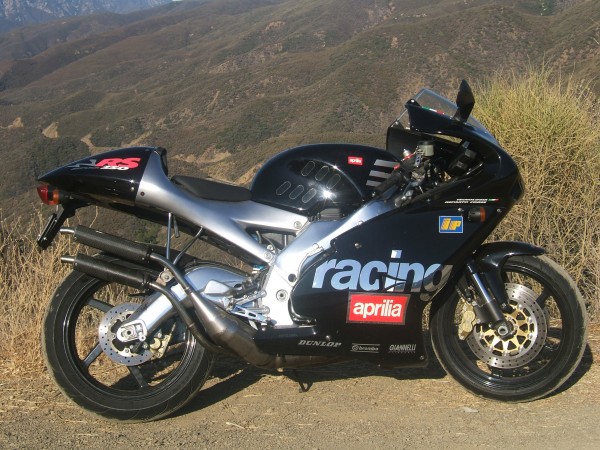 I think $5,700 is a rock'n price for this bike, in this condition, with the low mileage and the magic sheet of paper.
It is supposedly all stock except for the pipes and the plastics are in good shape with minor scratches.
If you pick this one up let me know-
Cheers!
dd