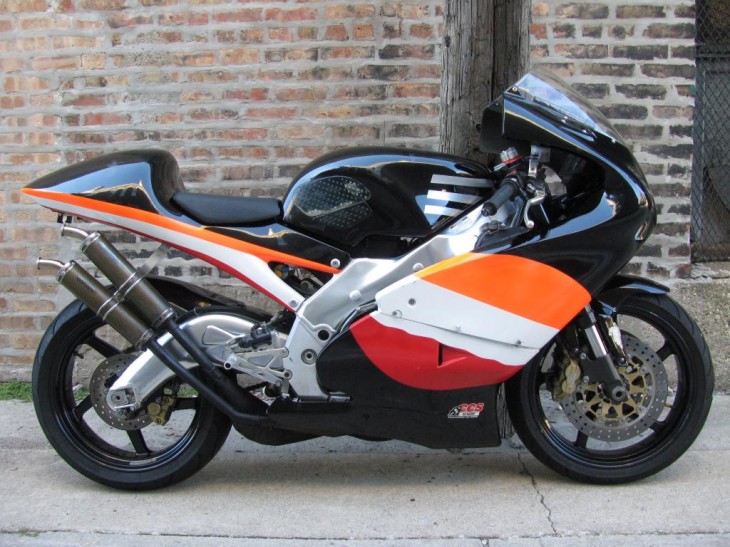 It is that time of year again folks.  It is time to collect those projects that your wife finds sitting in the garage taking up badly needed space.  You guys know how these go though; they are either all smiles or all headaches.  There isn't much in between.  This 2000 RS is currently a non runner;  read on to see what she needs.
It  is pretty darn rough around the edges but nothing unusual for a used track bike.  The seller does claim it is titled though.  Be sure to click on the auction link below as the seller has gone above and beyond the call of duty and provided a ton of detailed close ups of the bikes condition.
 Here is where the wrench, wallet and patience come in.  I'll take a wild guess and say it grenaded a piston and it probably ruined the cylinder.  On the plus side, VJ22 parts (including cylinders) aren't all that difficult to source.  Being a non runner though, you don't know about other hidden issues. 
For the right price it might be a good gamble.  Click here for the auction.
Ian