Chicken Chaser Special:  1990 Suzuki RG80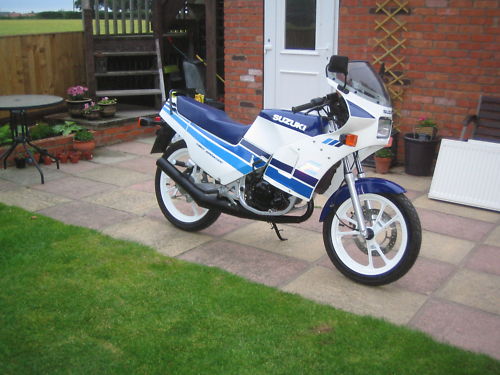 From the second I saw one of our Facebook followers say that any sport bike under 600cc's was what he considered a "chicken chaser", I couldn't wait to use the term.  I don't know what it means exactly but I find something kind of endearing about it.    This little UK based RG80 Gamma is way under 600cc's and is just a gem of said chaser.
You are forgiven if you didn't know this little bike existed.  I've been a fan of Suzuki motorcycles my entire life, especially RG's and RGV's and I'd never heard of these until a few months ago.  I met a RSBFS reader (hey Sean!) at the Gamma Gathering who was about to rebuild one.  Info is scarce,  so as usual I love comments with more info or stuff I got wrong.  It appears these were German and French market bikes produced from 1985 to 1996 (also saw 1991 as an end date) to comply with learner laws there.  The engine is borrowed from the Suzuki TS80 which is a budget minded dual sport.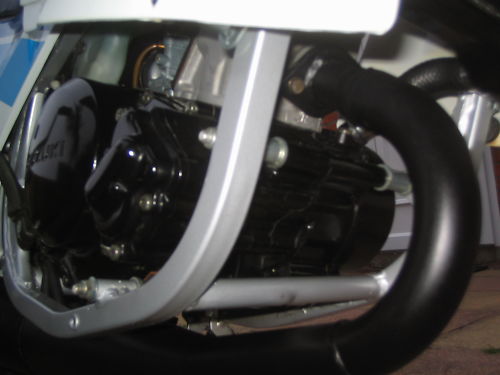 That is showroom clean!  Horsepower you ask?  How about around 10hp at 9500 rpm.  I wonder how easy it would be to slip a nicely tuned RM80 engine there?  Either way the thing must way next to nothing and probably zips around quite nicely.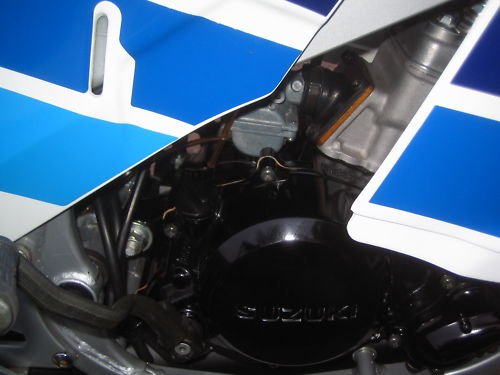 Here are the specifics from the seller:
RARE 80CC BABY  OF THE RG FAMILY THATS  A GREAT INVESTMENT
THIS IS A GERMAN IMPORT COMPLETE WITH ALL DOCUMENTS
ITS ONLY COVERED APPROX 6500KM FROM NEW SO AS YOU CAN IMAGINE IS PRETTY MUCH AS NEW CONDITION
THE ORIGINAL TANK HAD A SMALL SCRATCH AND DENT IN IT SO IVE SOURCED A BRAND NEW OLD STOCK TANK THAT IS FITTED THIS COST NEARLY £300 ALONE,IVE REMOVED THE CHAIN THAT WAS A LITTLE RUSTY AND NOW FITTED A HEAVY DUTY NICKEL PLATED CHAIN AS IT WAS SPOILING THE BIKES LOOKS
Everything looks better in Suzuki racing blue.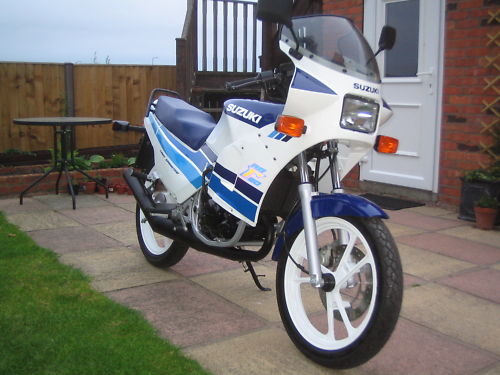 A fine addition to any collection of Suzuki's.  The seller is asking the equivalent of roughly $2,600 (OBO).  Some probably scoff at a price that high for an 80cc bike but when you consider how rare the bike actually is, the condition and if your collection has a hole in it,  then the price makes more sense.  Check it out here.
This just proves if it has two wheels and an engine, it can be modified. I'm not sure if there really was an SP version or if this is a homegrown SP.
Ian