Update 9.15.2017: Bike has been sold. Congratulations to buyer and seller! Contact information removed. -dc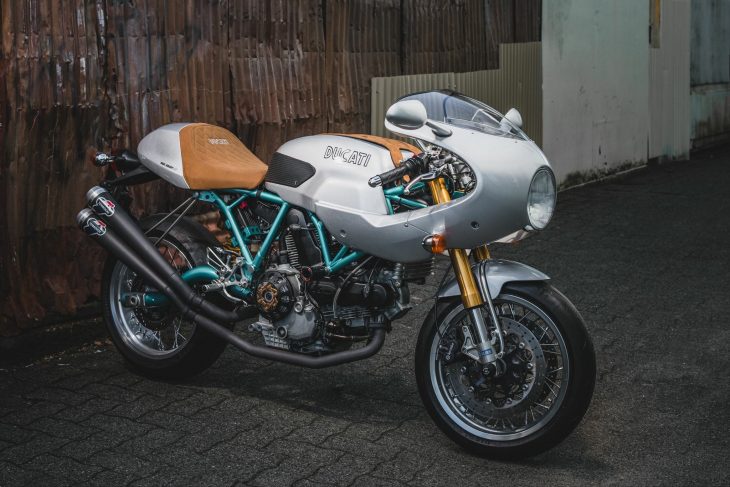 Unlike some retro-styled motorcycles that sacrifice performance for style, Ducati's SportClassics really allow you to have your cake and eat it too: they look great, with a nice blend of classic and modern styling cues, excellent handling, and enough power to satisfy the more mature riders that might have remembered the original bikes that inspired these modern interpretations. After a great deal of initial buzz, demand fell off pretty quickly and the SportClassics were discontinued after just a few years, but demand on the used market remains high, especially for the original Sport 1000 and Paul Smart 1000LE as seen in today's Featured Listing.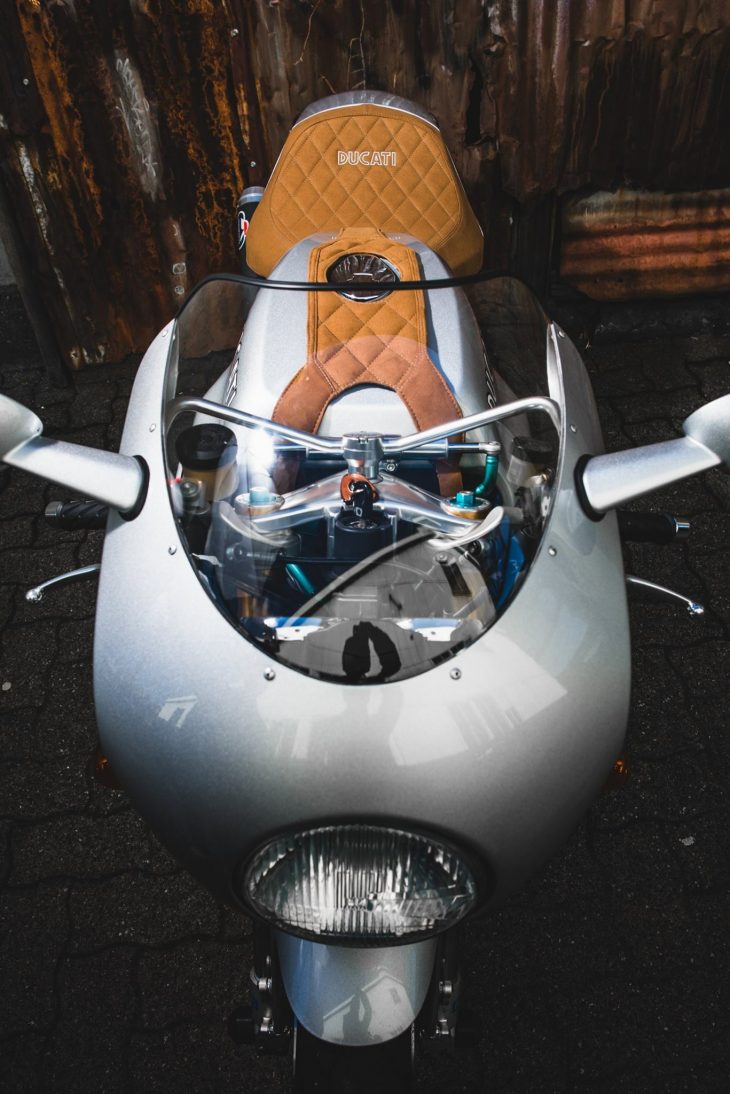 The blue and silver colors and half-fairing are obviously meant to evoke the machine that won the Imola 200 in 1972 and basically put Ducati's v-twin motorcycles on the map and the 1000DS that powered the Paul Smart and the larger, 1100 version that followed represent the pinnacle of Ducati's oil and air-cooled v-twin. Faced with tightening emissions controls and increased demands for power, Ducati decided to create a twin-plug version of their two-valve engine: those big pistons mean that for efficient combustion, two spark plugs are better than one, and the performance increase required a less comprehensive overhaul of the engine than a change from two to four valves would have. Power claims of 92hp are modest but, coupled with very respectable torque and a flexible midrange, it makes an ideal road bike engine.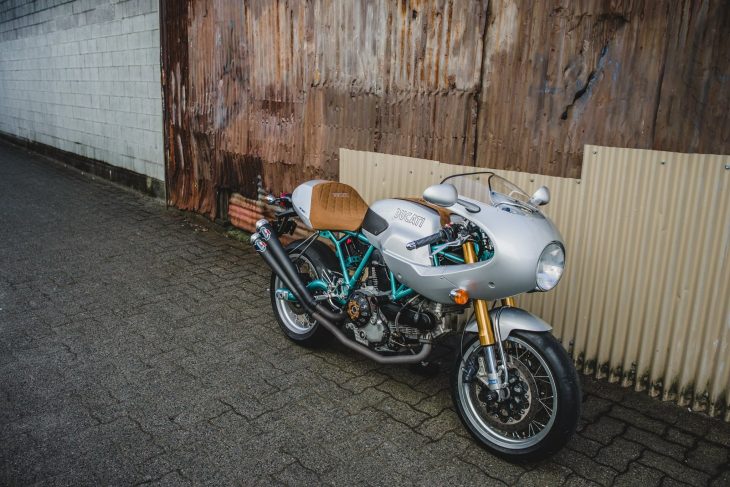 Quality suspension and geometry of the SportClassic line made that power easy to exploit, although the wire wheels are much more a fashion statement, as they're obviously heavier than is necessary, and the Pirelli Phantoms originally fitted were grippy enough, but fitted mainly for style as well as their tread pattern was designed specifically to mimic older tires. This bike has had a replacement set of Diablos fitted, which should be much more in line with the suspension's sporting capabilities. It's largely stock, except from some bolt-on dress up items that are of generally high quality. I personally prefer Zard's slightly wilder exhaust option for the solo-seat Sport 1000 and Paul Smart, but you can't go wrong with a classic set of Termis!
From the Seller: 2006 Paul Smart Limited Edition #1668 of 2000 for Sale

US Bike located in Vancouver Canada.

9,300 miles

Absolutely mint with all OEM parts included with a few tastefully installed aftermarket parts including:
-Termignoni Shotgun Exhaust
-HDESA Clutch Spring Cap
-Speedymoto Open Clutch Cover
-Speedymoto Frame Sliders
-Sato Rearsets
-Luimoto Suede Seat and Tank Belt
-Regulator rectifier relocation

All maintenance done. New battery. New Pirelli Diablo tires.

$23,000 USD
Jacky Wang
Will not accept Paypal. The bike can easily be exported to USA as it is a US bike with the speedometer in miles. Can help to arrange shipping but you need to visit in person and pay in cash.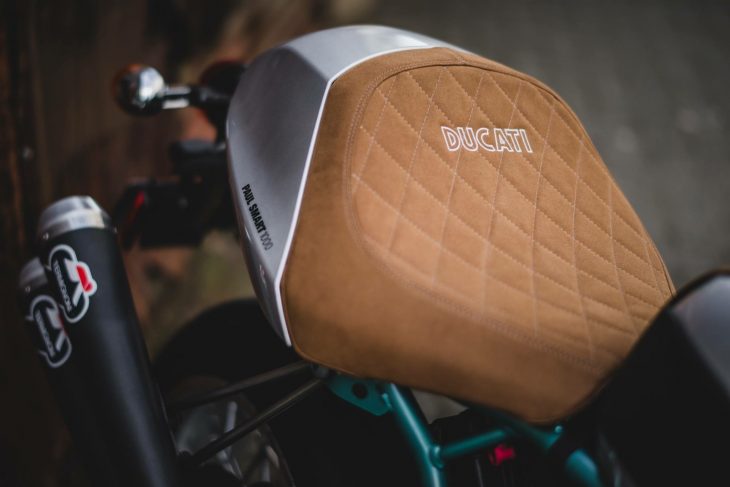 So the seller is asking $23,000 for this very nice example. That might seem like a ton of money for a ten year old, 92hp motorcycle but it's in line with what we've seen lately for the Paul Smarts, and the very nice images give a good idea of the attention that appears to have been lavished on the bike. These have, unfortunately, rapidly escalated to the point where owners might be afraid to ride their investment. Which is a shame because, uncomfortable ergos aside, the 1000DS engine makes for a great ride. Hopefully, the new owner will take this one out for regular exercise!
-tad