'Tis the season to find a really interesting mix of clean, high value bikes, as well as a sell-off of older, less cared for equipment. For those that have been following RSBFS on a regular basis, you know how hit and miss the collecting world can be. Some months there is no inventory worth writing about, while other months there is a flood of one particular make/model. You take what you can get, and when the temps starts to get cold, the supply of the best stuff often withers up as if waiting for warmer temps. And if you are looking for warmer temperatures as much of the US embarks upon a winter wonderland, the deserts of Arizona look to be about as good as any. And that is where you will find this immaculate 2006 Ducati Paul Smart Edition: In Phoenix, AZ.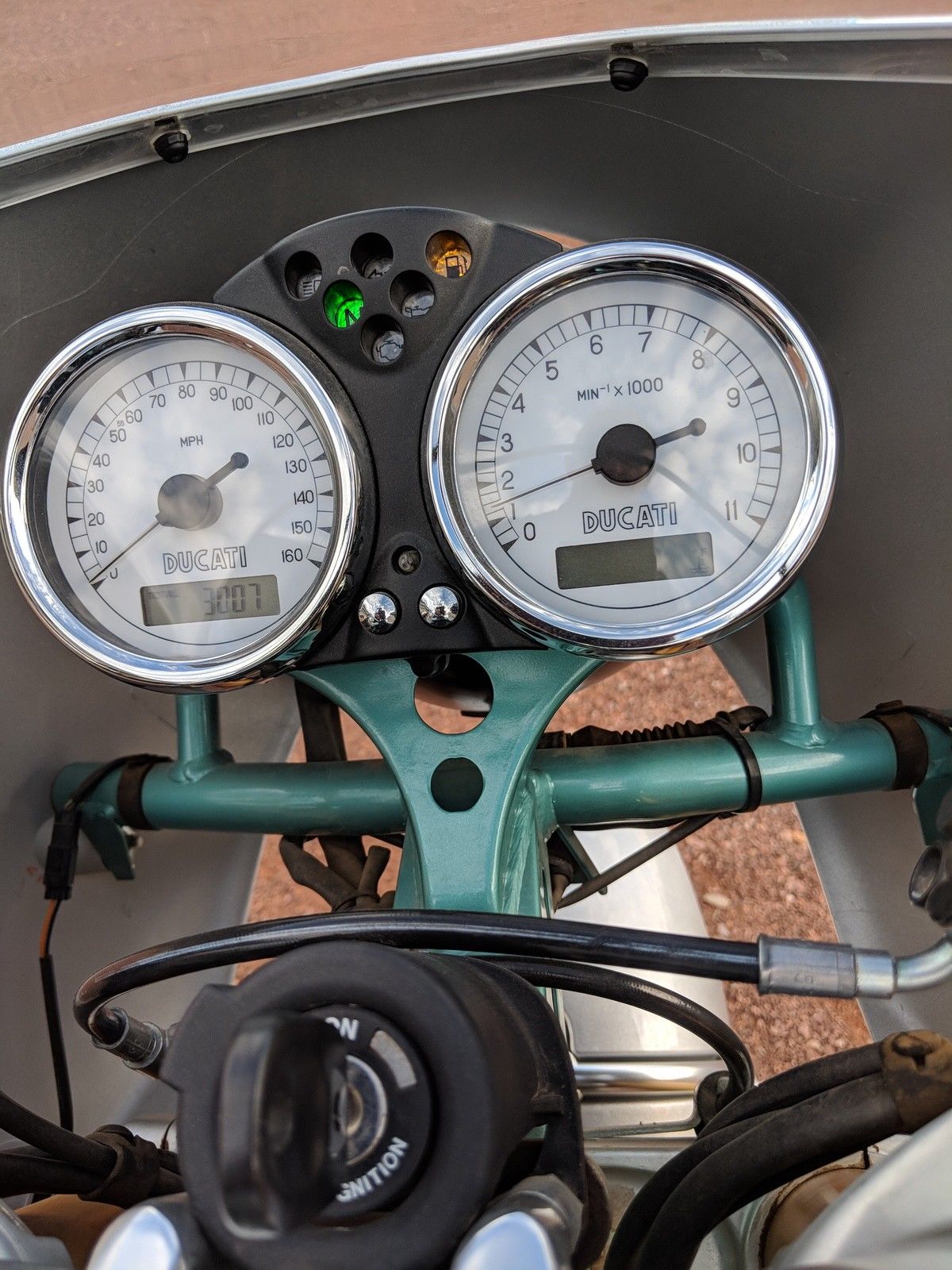 Phoenix is an apt locale for this collectible beauty, with both the green frame and the 1972 glory of the Paul Smart victory rising from the ashes of Ducati past. And like the bevel 750, the PS1000LE evokes memories of the race bike – although in the modern version this is primarily homage and graphics related. That is not to throw stones at the Sport Classic platform: the dual spark variant of the venerable Pantah bones has been reliably motivating riders with its booming sound and waves of torque for decades. There are those that claim Sport Classic models are poseurs and not race bikes. And while it is true that Ducati has not homologated any air-cooled bike for quite some time, there is racing DNA hovering just below the surface (as evidenced by this amazing build). With a lightweight trellis-style tube frame, minimalist components, top shelf binders and bouncers (Brembo and Ohlins, respectively) the big L-twin with six speed gearbox, and more character and visceral impact than practically anything else out there, the PS1000LE is a rightful update to the original green frame and a great nod to Mr. Smart himself. It was also wildly successful from a marketing perspective. With Ducati offering a few different variants of the Sport Classic line, the PS1000LE was the most rare – and continues to hold (and gain) value today. You've heard of blue chip stocks? This is a green chip – but just as reliable. Offered one year only and limited to a mere 2000 examples, this is Ducati, The Brand at its finest.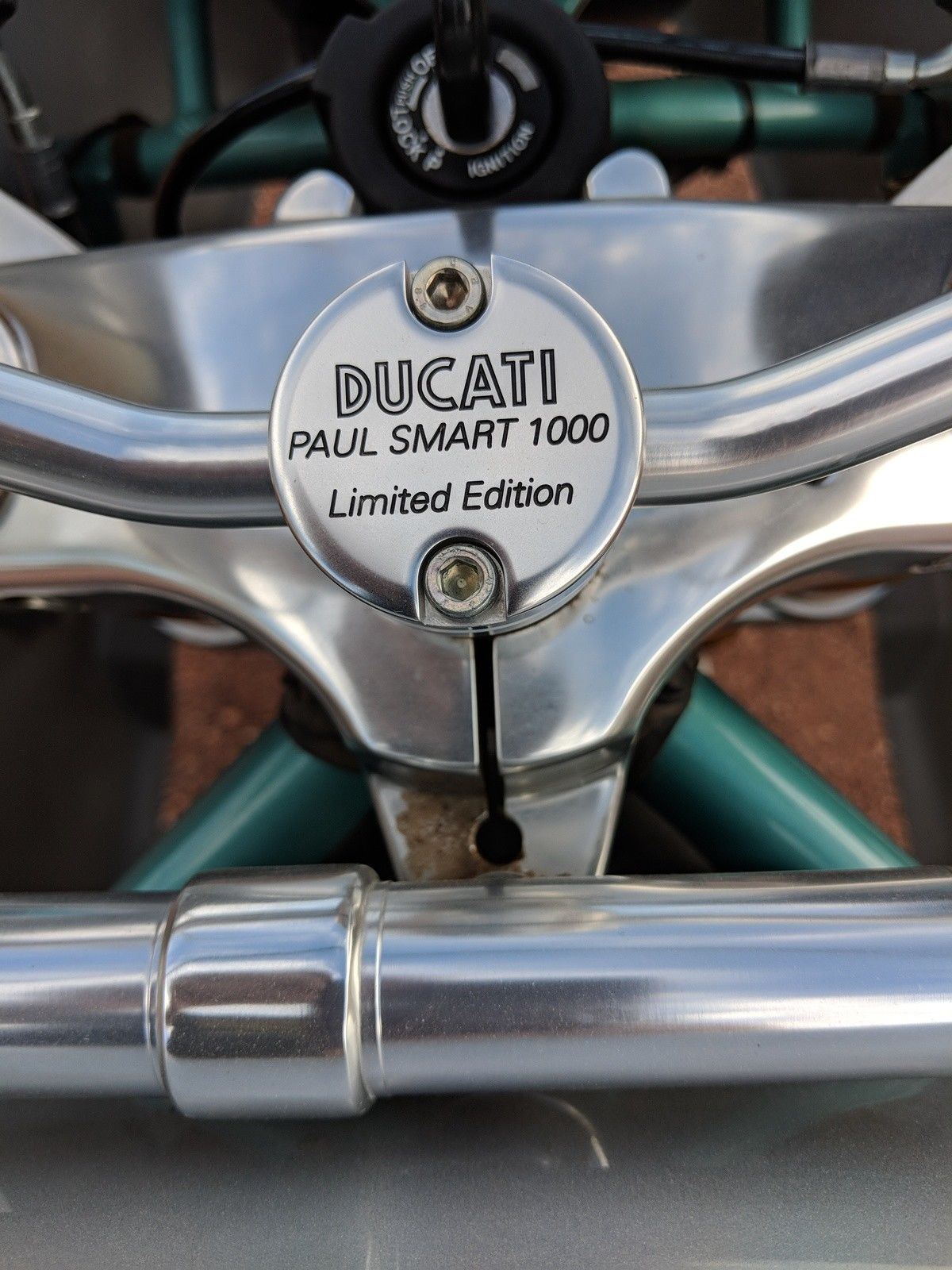 From the seller:
Beautiful and collectible Ducati Paul Smart Limited Edition FOR SALE. 1000cc Dual Spark engine, asymetric swingarm, and Ohlins suspension front and rear are just a few features of this amazing motorcycle.

Mileage on this adult-ridden bike is a mere 3007!

This motorcycle has been equipped with the following custom parts:

OZ Racing Gold forged aluminum wheels
Termignoni pipes with Ducati Performance ECU
NCR Schedoni leather seat
Geelong Carbon Craft rear fender/chainguard
Knurled aluminum footpegs
EVR billet clutch cover
Seal Savers
Sato Racing gold frame caps
Super lite 520 drive train
Shorai Li battery

Original spoke wheels, ECU, footpegs, license plate light/harness and muffler bracket are included.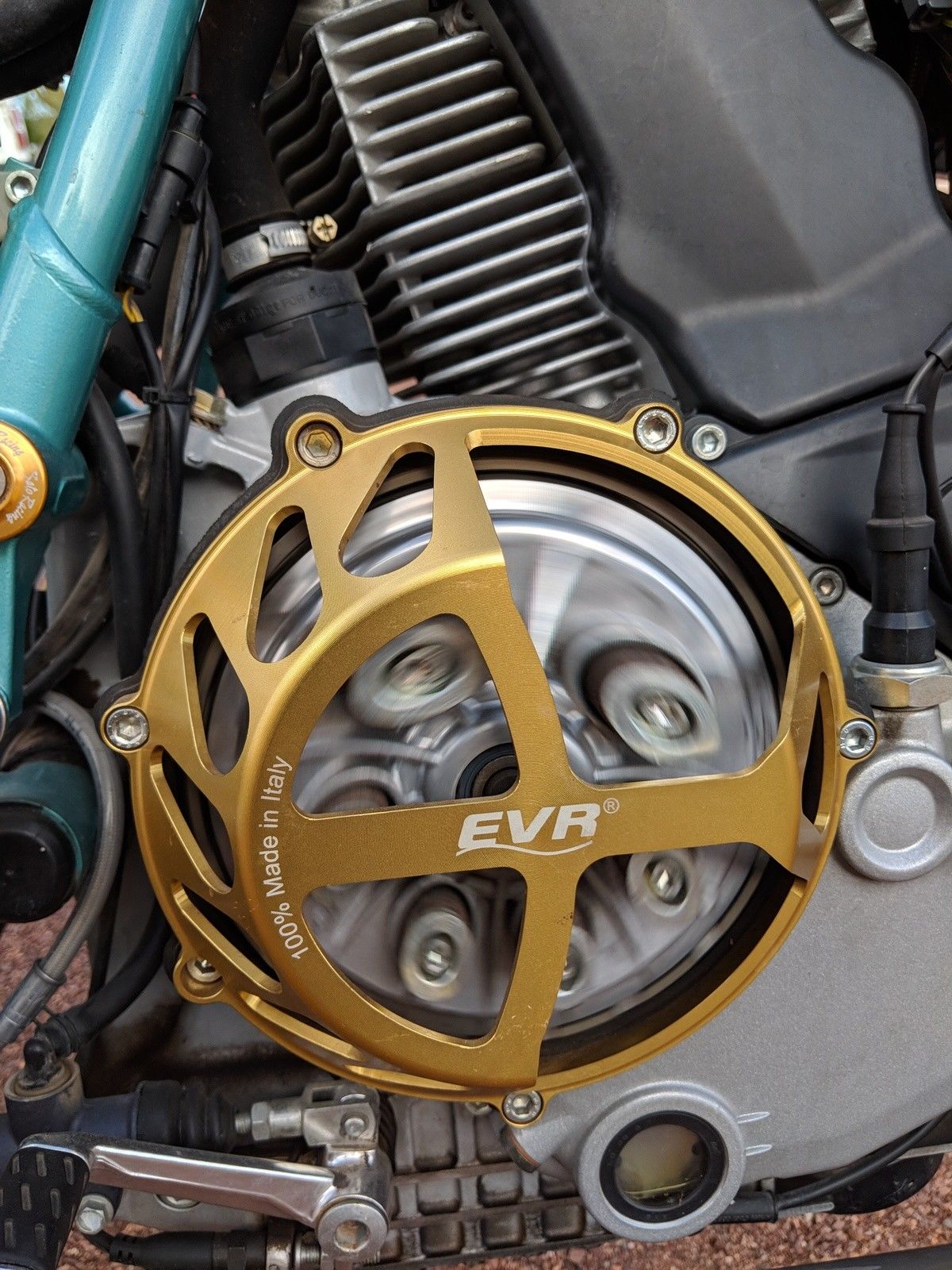 Given the relative rarity of these particular models, it is interesting that so many of them have been modified by Ducati hot rod parts. Mostly these are bolt on bits – uprated exhaust, ECU mods, clutch covers, etc. – and are easily reversible. For those of you who haven't shopped for a new outfit or accessories for a Ducati lately, please note that them there parts are *expensive*. Name brand parts specifically fitted for a Ducati carry a premium, making this particular example a serious investment for the original owner. But stand back and look at what was created. The gold OZ wheels and clutch cover offset the Ohlins forks perfectly. Better yet, fire up that big twin and feel the ground shake beneath your feet. If you can't hear yourself think, blame the Termis.
Sport Classic prices are very strong at the moment, and leading the charge is the PS1000LE. These bikes are in the same territory as MH900e examples, which is really saying something. For all the haters of the 999 and what Pierre Terblanche did after Massimo Tamburini left, one need only view the Supermono, the MH900e and the Paul Smart Limited Edition to see his genius. Today's example of a PS1000LE – with only 3,000 miles on the clocks – ticks all the right collector boxes. Period correct and lightly modified (with original parts in tow), low miles and pristine presentation from a collector I think we have seen on these pages before, this PS1000LE is worth a look. If you are in the market and have the wherewithal to consider the model, this might be a good time to make the jump. You can still believe in Santa Claus, but since that thing ain't going down no chimney you best step in and help yourself. Check it out here. Is this the best design of the Terblanche era? Jump to the comments and share your thoughts. Good Luck!!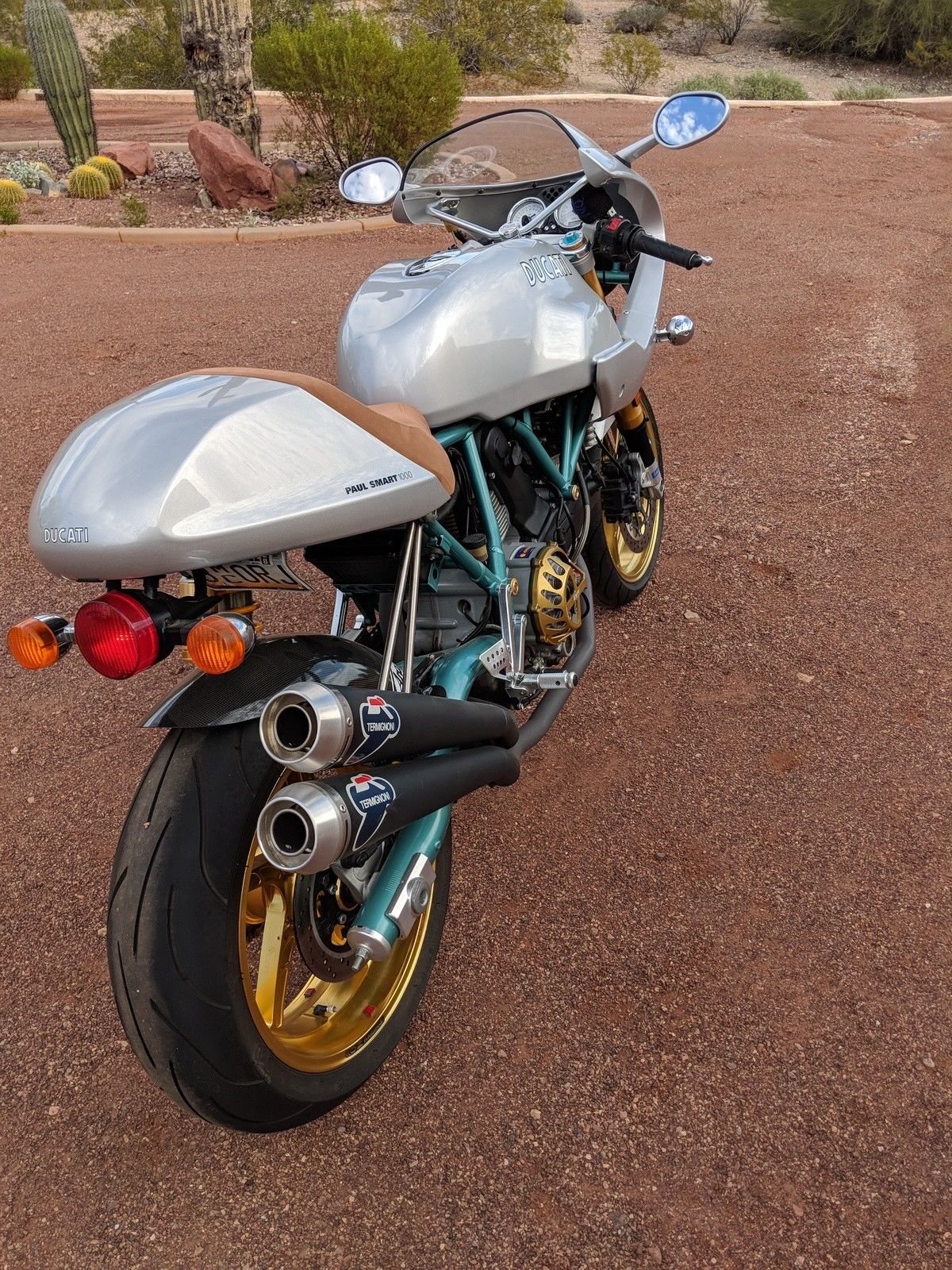 MI