It seems like most of the Bimotas that come up for sale these days aren't really for sale. I mean, if people wanted to actually sell them, the asking prices would probably be a bit lower… Bottom line: the Bimota YB11 is a cool bike and still pretty fast, even compared to modern bikes. But prices for 90s Bimotas in particular are at a low point right now. Honestly, I'd be very surprised if this continued indefinitely but, for the time being, these represent some pretty great bang for your collecting buck. Even if you end up not being able to source fork seals for the beefy, right-way-up Paioli forks on your Bimota YB11, you can always park this thing in your livingroom and no one will wonder why… Even if they think you're crazy for replacing your flat-screen with an Italian motorcycle.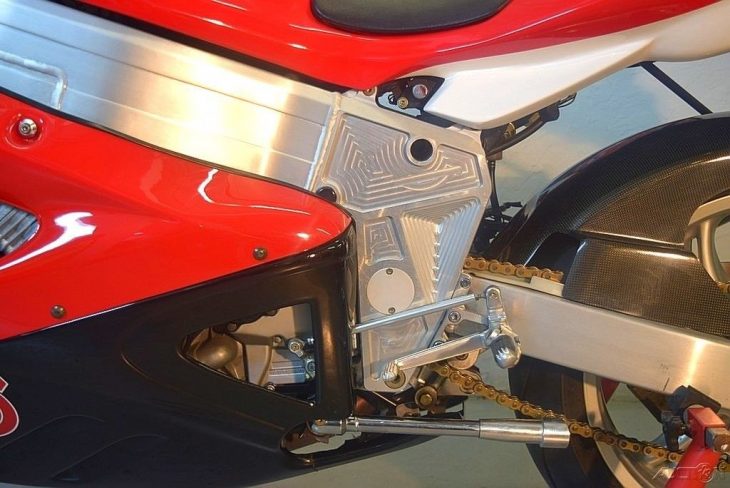 The YB11 is pretty classic Bimota: the engine is from Yamaha's YZF1000R and basically unchanged, aside from being slotted into Bimota's own aluminum frame that hugs the Genesis engine closely. Perhaps too closely: more on that later. The lightweight bodywork is swoopy and dramatic, the riding position pretty odd, and the bike actually was available with pillion accommodations, although this one is missing the rear pegs.
They're elegant, exotic and, at least in terms of finding engine parts, pretty simple to keep running. Tales abound of strange little quirks that can keep them from being enjoyable: the weird, twin six-volt batteries in the nose of the SB6, the frames that block access to carburetors and prevent adjustment while they're on the bike or the engine is in the frame, iffy fuel pumps, and so on. But for a person who wants something truly different, these Bimotas are pretty hard to beat.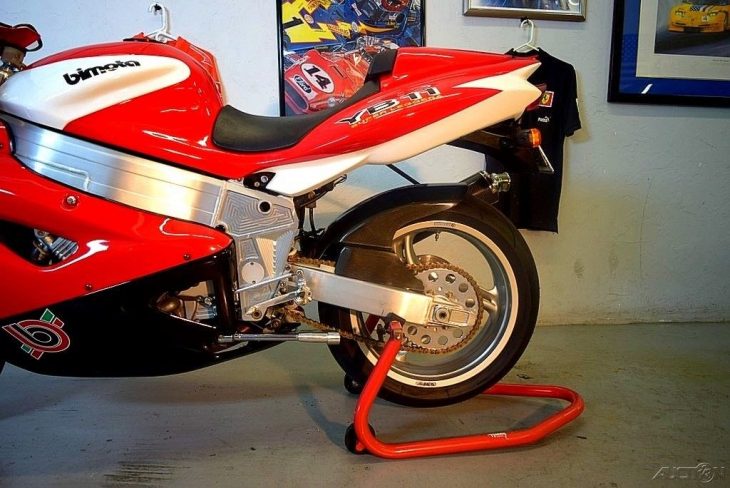 From the original eBay listing: 1997 Bimota YB11 for Sale
Emilia Motors is happy to offer this 1997 Bimota YB11, these Bimotas really show the attention to detail that the Italian motorcycle builders put into the design and suspension of the bikes they build. The Bimota is truly a handcrafted work of art and are a must for any real motorcycle collection, plus the beauty and design are second to none. This bike has new tires, battery and starts and runs top notch. Manuals, rear stand and Bimota cover are included. Please feel free to call with any questions thanks Anthony 954-540-8495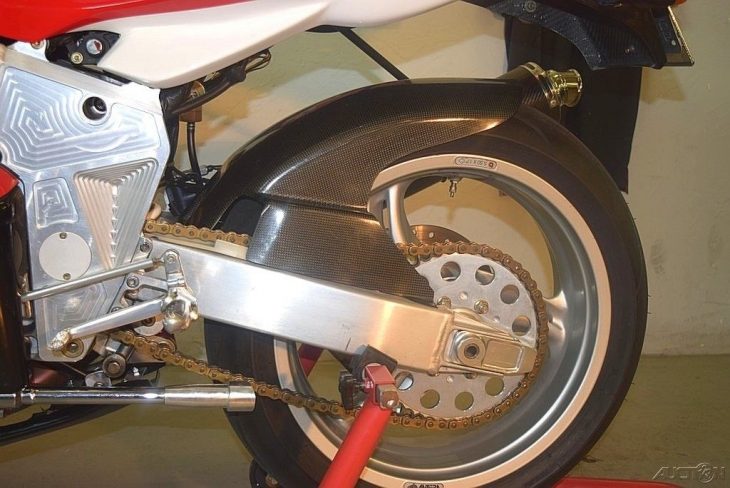 So what is the seller asking for this one? $9,000 or $10,000? Nope. Just $6,799 buys you a slick, low-mileage Italian exotic a mechanically competent enthusiast could keep running for peanuts. Just don't drop it: a whole new engine won't be hard to find or expensive to rebuild, but that bodywork will be pricey if you drop it. Which is why I'm hoping this one doesn't have damage on the right side, since the photographer couldn't be arsed to turn the bike around for some additional pics…
-tad