I know where I was; sitting in high school dreaming of a way to get a hold of a two stroke street bike.  Well, I was dreaming about some other things as well but that is for another web page.  The MC16 was Honda's first real try at a 'race replica' 250 and they scored a hit with it.  It may look a bit dated compared to later NSR's but there is plenty here to work with.
Most importantly it is titled so check that off your list.  How does it look for being produced back in 87?  I think it looks pretty darn good.  Yes, there are some scrapes/dings and some corrosion but overall it looks in good shape.  From the sellers description it sounds like the carbs need a good going through but that isn't unusual.
Other than the chambers, I'm not noticing a lot of changes to the bike.  Stock photos show the bike with a blue passenger seat.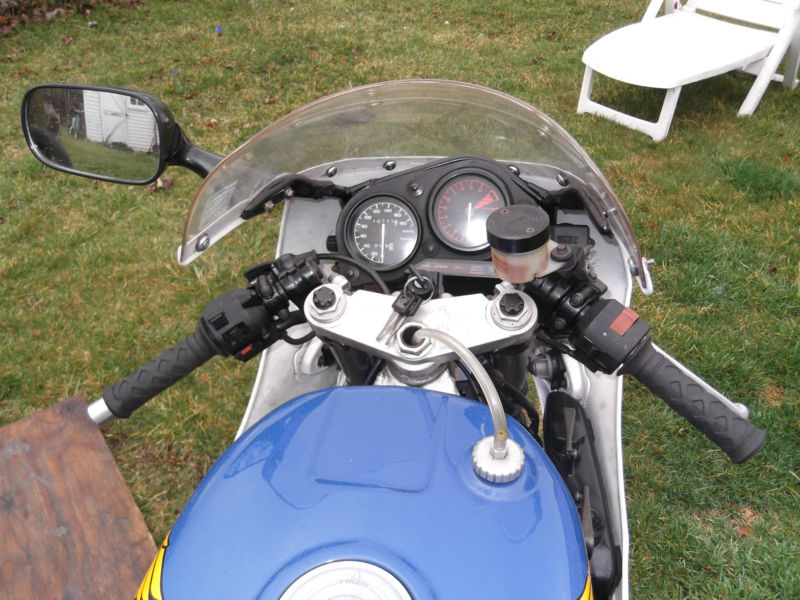 Lets hear from the NSR experts on what little bits and pieces might be missing.  I'm noticing a bar end and mirror.
Here is what the seller had to say:
up for auction here is a very rare honda

nsr250r 2 stroke grand prix bike

is a #312 bike on frame sticker

i got the bike ,cleaned carbs,changed plugs and oil

it starts right up runs great with choke on

carbs will need to be synced up

at top end bike flys with choke off

shifts through all gear and has plenty of pull!

so im thinking air/mix screws are off

is all original paint on bike

has a couple little cracks and scratches

bike is missing tool kit,will also need 2 of the 1/4 turn fairing fastners on lowwer right fairing

please look at all pictures posted of bike

has a clean and clear michigan title in my name

speedo is in kilometers,shows 10,000 km

comes with original binder manual and new brake pads for front and rear,still in package from previous owner

bike is missing right side mirror as well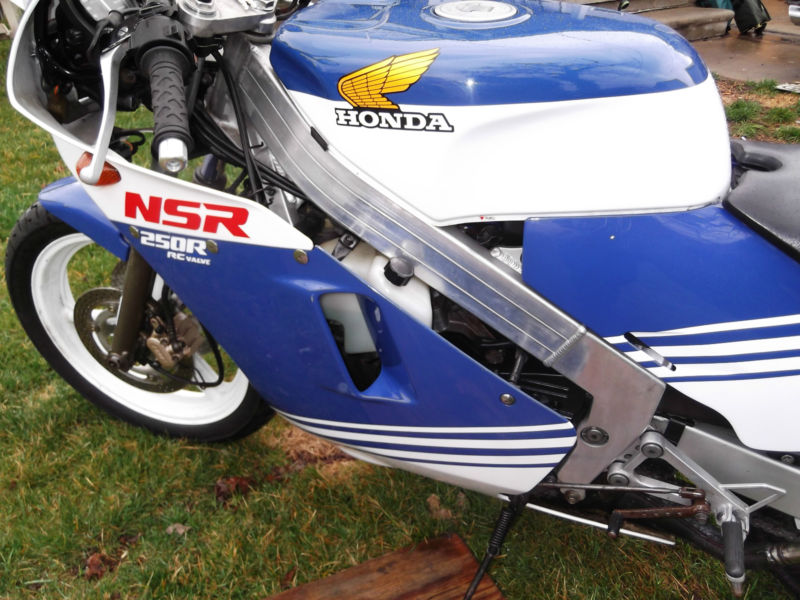 It might be a nice candidate for a full restoration project: for the right price.
Ian