When it comes to gray market two strokes, the Honda NSR models dominate the landscape. They are far and away the most populous (if not the most popular) of the imported smokers in the United States. Sure, there are competing models from other manufacturers that are highly sought after (RG, RGV, RZ, RZV), but Honda seems to be winning the numbers game. Which brings us to this beautiful NSR250 SE model. Read on fellow enthusiasts, as this seller knows the right way to sell a bike: detailed pictures, good descriptions, and a willingness to point out minor blemishes.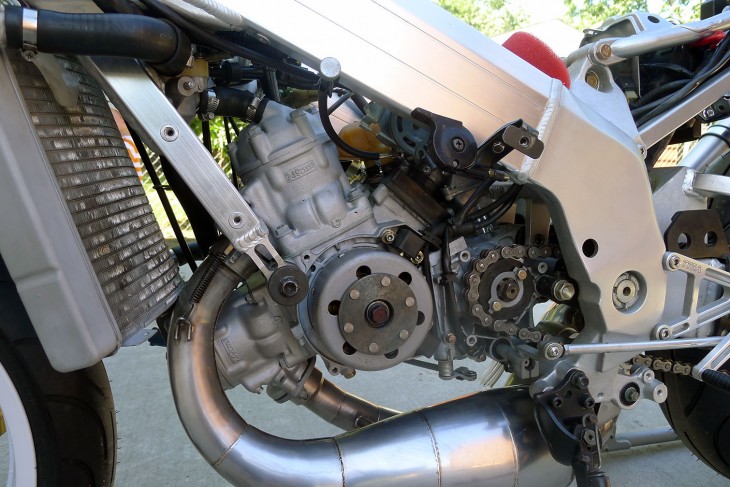 From the seller:
The history for this motorcycle isn't very long. It was imported by an individual roughly 15 years ago. Within about a year of this happening it was sold to another individual who used the motorcycle for amateur racing. He raced the motorcycle for I believe 2 or 3 seasons. After that it was stored in a heated garage since last year when I purchased it.

The motorcycle has a street legal Michigan title with the correct make and 11 digit vin. However, it does NOT have the correct year. It's listed as a 1988 instead of a 1993. If this bothers you then please do not bid on the auction.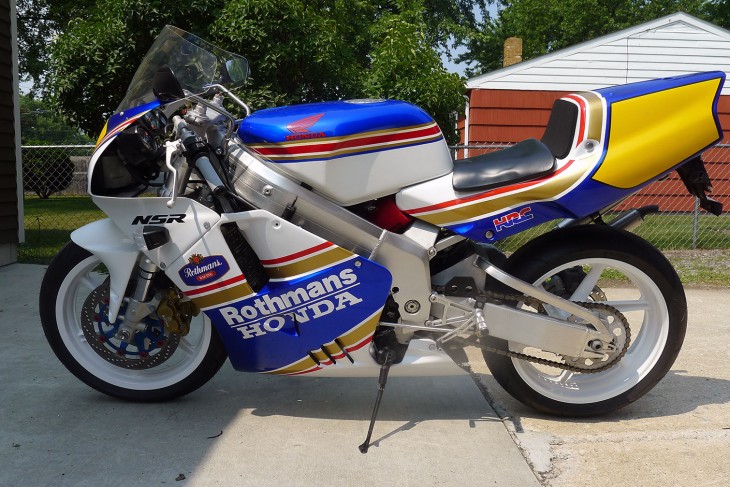 This bike is far from stock. It is an imported, ex-racer that has gone through a transformation, restored to former glory and well beyond. This is a bike that practically begs to be ridden; zero mile collectors please look elsewhere. Somehow this is the kind of smoker that appeals to me most. Yes, I like the collector value of the stock models (history does have some appeal, after all), but something like this was made (and modified) to be ridden. The seller has posted a lot of great pictures, and provided a ton of detail on the history and current state of the bike. This is a no reserve auction with the current bid at a paltry 5,600 (!). Check it out here, and then dream of getting it on the pipe as you shriek through the canyons. You know you want to.